AIB this week announced changes to its current account fees - ending free banking for many and introducing a charge on contactless payments for the first time.
The changes are due to come into effect at the end of May, though the contactless charge has been postponed in light of the Covid-19 pandemic. Regardless, it does mean that many will soon be paying the bank more just to spend and manage their own money - joining the customers of other banks who already do the same.
However there are a number of simple steps you can take to reduce your banking fees, and there are even options available for those who want to avoid charges altogether.
Rethink your spending habits
Banking fees are becoming much harder to avoid, but rethinking how you spend your money could cut them down immediately.
For example AIB's new charges will see, at some point in the near future, a 1c levy on contactless transactions.
That means that you will pay a penny every time you tap your card (or your phone or smartwatch); clearly a downgrade from the current fee-free regime.
"The banks know your current account is the centre of your financial life, but it costs a lot to run a bank so it is reasonable to charge fees," said David Kerr, group CEO of comparison service Bonkers.ie. "They're not the first, Bank of Ireland and Ulster Bank already do this, but the fear from a consumer standpoint is that it's the thin end of the wedge."
As unpalatable as the new contactless charge may be, it is considerably more attractive than the 20c AIB and Ulster Bank charge for every chip and PIN or online transaction, or the 35c charge both banks levy on ATM withdrawals.
(Bank of Ireland, meanwhile, charges 10c for chip and PIN or online transactions, and 25c for ATM withdrawals).
With that in mind you can easily cut your fees down considerably by avoiding cash in almost all instances, tapping-to-pay wherever you can.
When doing so with your card you will come up against the €30 transaction limit. However many shops now apply no limit to contactless payments made with the likes of Apple Pay or Google Pay. So if you can set yourself up with one of those services, even a €500 purchase would still face a mere 1c charge.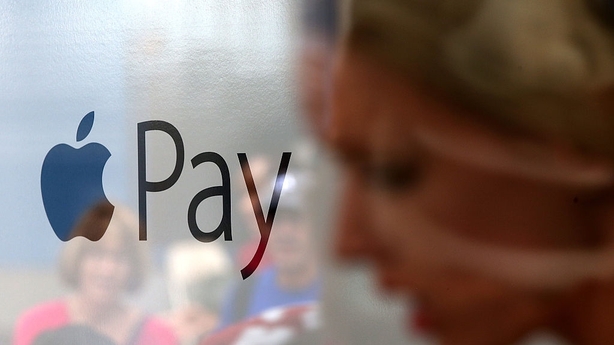 Look for the loopholes
AIB previously allowed customers to avoid fees altogether if they held a balance of €2,500 in their current account. From the end of May, that waiver will go.
"Many customers would have done this," said Mr Kerr. "Savings pay zero anyway so they saved themselves on fees. But if you were reliant on that, it's about to end."
However customers with a student or graduate account will still avoid fees, as will 'Advantage' account holders (namely those aged over 66).
If you don't fall into one of those categories, you can also dodge fees by having an AIB mortgage that is paid out of your account.
But aside from those specific situations, you will need to look to a different bank altogether if you want to avoid fees.
Making the switch
As outlined above, Bank of Ireland and Ulster Bank both have transaction fees that are broadly in line with what AIB is set to charge.
However they have maintained their minimum balance waiver, meaning customers that hold €3,000 in their current account at all times can avoid fees. This does not eliminate maintenance fees, however (which are €5 per quarter with Bank of Ireland and €2 per month with Ulster Bank).
A slightly more achievable - and comprehensive - get-out clause comes from KBC Bank's Extra Current Account.
It also has a battery of transaction fees, but they can be avoided if you have at least €2,000 going into your account each month.
For many, that would be met by simply having their wages paid into their KBC account - and there is no requirement for customers to hold a certain minimum balance at any given time.
As in many areas, Irish customers are generally reluctant to change bank accounts - which Mr Kerr said was what made them so important to banks.
"The current account market has the lowest propensity to switch of any market, it's about 1% per year," he said. "That's the reason banks go to secondary schools and universities to sign students up."
He said the main fear was that switching current account could lead to the likes of missed mortgage payments, direct debits failing or salaries being lost. However there has been a cross-industry system in place for many years now to ensure a smooth handover process, so such fears are unfounded.
Bank to the future
If - for whatever reason - you're not looking for a full-blown change of provider, another option is to sign up to a digital-only bank like Revolut or N26.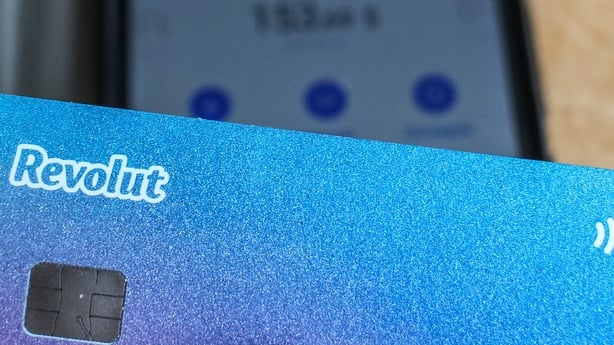 Both are quite easy to sign up to, and offer fee-free current accounts and card-based transactions - as well as extremely competitive foreign exchange rates.
As you'd expect from a digitally-focused bank, cards can be used via Apple Pay and Google Pay. However they offer the old-fashioned plastic kind too.
Their apps also have a range of extra features, for example allowing you to split your money into different categories for easier management, while transferring money is so easy that 'Revolut' has become a verb for many.
The one catch is that these apps tend to disincentivise cash - with tight limits in place on free ATM withdrawals. There are premium account options for those looking to loosen these - though if you're looking to avoid monthly fees these options would be counter-productive.
These accounts could, however, offer a good middle ground for those looking to stick with their current bank while also reducing fees (though probably not eliminating them, as most banks charge a monthly maintenance fee, regardless of the activity on your account).
A dual account set up could perhaps see users keep their salary and bills at their 'analogue' bank, while transferring some walking around money to their 'digital' account for day-to-day use.
And, over time, users may even find they have little real need to hold on to that 'analogue' account after all.
"For a certain younger cohort, they don't want to have physical money ever," said Mr Kerr. "For them, money is an app on your phone - it's not a piece of paper in your wallet.
"That psychological shift is fundamental."