The Financial Services and Pensions Ombudsman ordered a bank to pay compensation of €52,500 to two victims of the tracker mortgage controversy, who were unhappy with the amount of compensation they were being offered by their lender.
The two men took out a joint mortgage with an unnamed bank in 2007, but were not told they would lose their right to a tracker mortgage when they broke from a fixed rate the following year.
As a result, they spent five years on a higher interest rate and overpaid their mortgage by €42,000 over the period.
This put severe financial strain on them, causing conditions in the house that they were living in while they renovated it to deteriorate and preventing them from marrying their partners at a time they wished.
In 2015, their lender admitted its failings and offered to put them back on a tracker mortgage, reduce the balance of the loan by €43,473 to where it should have been and refund interest of €52,852.
The men accepted the bank's proposal, but refused its offer of compensation of €9,479, later increased by €7,000, because they claimed it did not reflect the undue stress and hardship they had suffered.
After investigating their complaint, the FSPO ruled in favour of the men.
They had not missed a single mortgage repayment during the period, despite being overcharged up to €1,800 a month while under severe financial pressure and going for periods without work.
We need your consent to load this rte-player contentWe use rte-player to manage extra content that can set cookies on your device and collect data about your activity. Please review their details and accept them to load the content.Manage Preferences
The Ombudsman found the overcharging had denied the men the opportunity of making informed financial and lifestyle decisions and greatly added to their stress and hardship.
He directed the bank to pay a sum of €52,500 in compensation for the loss, expense and inconvenience they had suffered.
The decision is just one of more than two dozen legally binding tracker related rulings handed down last year that were published by the FSPO today.
Ombudsman Ger Deering said their publication was an important step.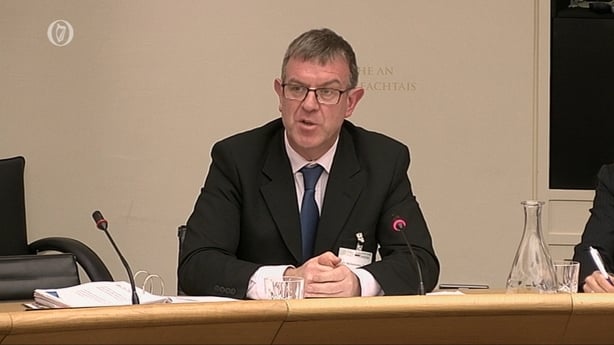 "Many complaints relating to tracker mortgage interest rates are particularly complex and can often concern very difficult circumstances for the complainants," Mr Deering said.
"In some cases, complainants believe that they have an entitlement to a tracker mortgage interest rate, others who have had tracker interest rates restored believe the compensation offered to them by their bank is inadequate," he added.
"Other complaints concern the margin applied to their interest rate or the date from which a tracker interest rate was applied. The decisions published today give a sense of the breadth and complexity of the issues," Mr Deering said.
But of the 25 decisions published today, just eight were either fully, substantially or partially upheld, an indication that not all tracker customers complaints to the office were considered valid.
Some of the unsuccessful arguments put forward by complainants included that they had a constitutional right to a tracker, that their twin was given a tracker and that they were offered a tracker in 2008, did not draw it down, but were not offered one when they went back in 2015.
"I hope that by publishing these decisions it will highlight that although many people would like to have a tracker mortgage, in order for a person to have an entitlement to a tracker interest rate, there must be an obligation on the bank, contractual or otherwise, that entitles the mortgage holder to a tracker interest rate," Mr Deering said.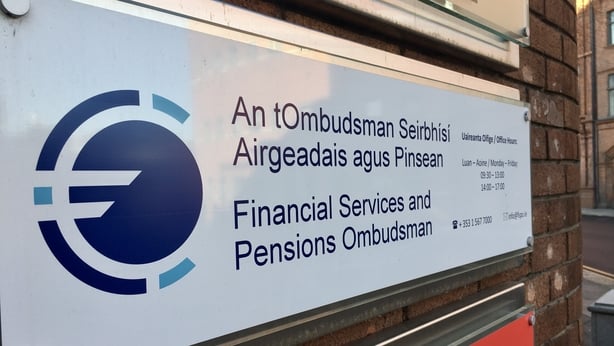 Other cases that were partially or wholly upheld by the Ombudsman included:
- A direction to the bank to pay compensation of €45,000 to a mother and daughter who were not told that they would lose their entitlement to a tracker when they broke a fixed rate term before it was due.
As a result they ended up on a higher interest rate and fell into arrears of over €18,000, impacting severely their quality of life, leading the daughter to have to get professional help to deal with her stress. Their credit rating was also severely impacted.
- Complainants sought to have their tracker mortgage restored and the FSPO directed the bank to restore the tracker interest rate, repay the capital and interest overpaid by the complainants and pay €2,500 compensation.
The case involved the sale of a loan by the bank to a third party financial service provider and the bank was directed to make arrangements with the purchaser of the loan to ensure the complainant continued to benefit from the correct tracker interest rate for the remainder of the mortgage
- The Ombudsman found that while the complainants were not entitled to a tracker interest rate on their mortgages, the quality of the information given to the complainants was lacking and directed the banks to pay €2,500 and €3,000 respectively
In total, the FSPO has received over 1,800 complaints related to the tracker mortgage controversy.
Around 650 of those had been dealt with by the end of last year, with the balance of 1,152 still before the Ombudsman.
Tracker mortgage rates track the upward and downward movements of the main European Central Bank lending rate, with an additional fixed margin on top set by lenders.
During the late 1990s and early 2000s trackers were offered widely by lenders here. But when the financial crash came and interest rates were slashed, the products started to cost the banks a lot of money.
The tracker controversy saw borrowers denied tracker interest rates on their mortgages when they had a right to or the option of one, and/or offered the wrong interest rate on their tracker, contrary to their contractual rights.
According to the Central Bank of Ireland's tracker examination report published last year, around 40,100 customers were affected by the controversy across the country's main banks between 2008 and 2015.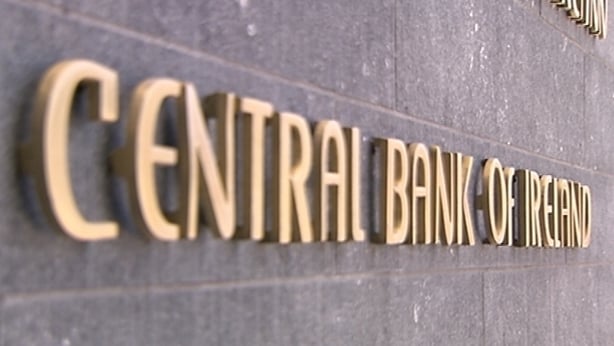 At least €683m has been paid out by those lenders in redress and compensation.
Customers lost 99 family homes and 216 buy-to-let properties as a result of the actions of the banks.
Overall the debacle has cost the banks €1.5 billion.
Earlier this month, AIB said it was putting aside another €300m in its 2019 accounts to cover additional compensation and redress that would be due to 5,900 of its customers who had been denied trackers over a decade ago, following a preliminary ruling by the FSPO.
The customers had been offered €1,615 each in 2017 by AIB for what it described as a "service failure".
Affected borrowers who were not happy with the offers of redress and compensation from their banks were able to appeal to an Independent Appeals Panel.
Anyone who was still unhappy after going through that process could appeal the decision to the FSPO.