A new survey from ComReg shows that 84% of the population here own a smartphone, with two thirds of these using Google's Android operating system, while the remainder are using Apple's iOS.
The survey was released ahead of ComReg's national conference on the Digital Society tomorrow.
It also reveals that half of Irish consumers are bill pay customers, with an average monthly spend of €42, including the cost of their handset. Pre-pay customers are spending €21 a month on average. 
Meanwhile, Irish consumers are spending more time online compared to 2017, with accessing social media being the most common online activity. 
ComReg said that 62% of consumers here are now using 4G, an increase of 20 percentage points from
2017.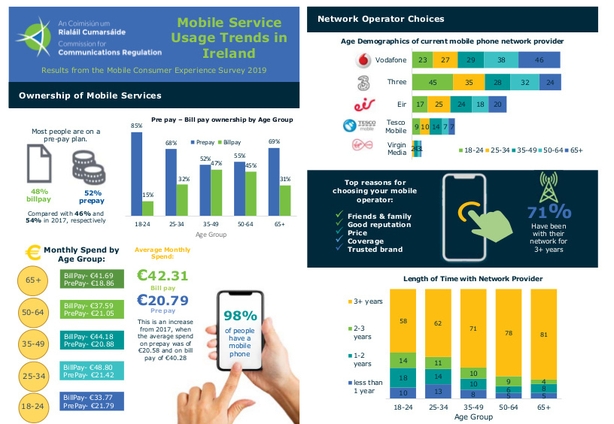 The survey also noted that Samsung Galaxy and Apple's iPhone handset are the most popular amongst consumers, with younger consumers opting to replace their handsets more frequently than older consumers.
ComReg's conference will address topics relating to consumer protection, innovation and regulation of the digital economy. 
Attendees will hear from a range of speakers, including Minister Richard Bruton, representatives from the European Commission and spokespersons for Google and Facebook.