Have you ever bought a dress in Karen Millen or Coast for a wedding? The stores were a popular destination to buy a new gúna ahead of a special occasion, so it came as a surprise to lots of fans of the fashion brands when the Irish stores entered provisional liquidation last week.
The company operated stores in Dundrum Town Centre and Kildare Village, and had concession stores in Dublin, Cork, Limerick and Galway.
The Karen Millen and Coast brands will live on in digital form after the online fashion group, BooHoo, agreed to buy their web operations.
Mary Lambkin, Professor of Marketing from the UCD Smurfit Business School, was not surprised because so many well known brand name retailers are suffering, losing volume to online retailing and not bringing in enough revenue to cover their high cost base.
"They are wringing their hands with despair as to how they can change their business model to keep themselves going, whether going online or ultimately admit defeat," she told This Week.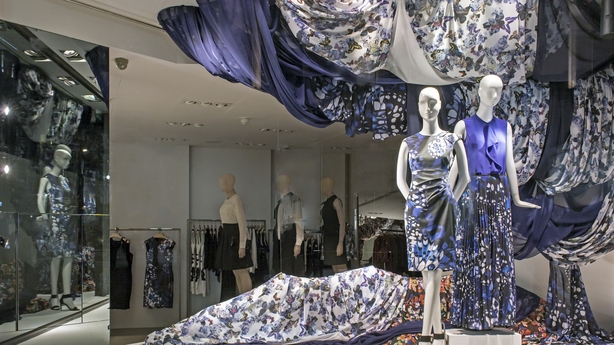 She believes Karen Millen and Coast can trade successfully online. "Once people know brands and know their sizes and can be sure that a particular size will fit them, then it is relatively low risk to order it online, and if you get a price discount, it makes it more attractive."
Is the deal good for BooHoo which has grown since its 2006 beginnings to a company valued at £2.4 billion?
"It is a huge success story, so they really know what they are doing, and are very good at it," Prof Lambkin said, "but the market segment that Karen Millen serves is 30 to 40 year old, fairly well off women, who are looking for special occasion outfits mostly, which is a very different market segment, and a very different product category.
"The fact that you think that you are good at online retailing, and that you can apply it to any particular segment may be a little bit optimistic. They say they are going to keep them separate, and they really will have to run them as separate because I think the danger is that they could destroy one with association with the other."
One very successful Irish business that is bucking the trend and selling in stores only is Penneys, or Primark as it is known outside of Ireland. It has an online presence and makes great use of social media like Instragram, but it does not sell its products online.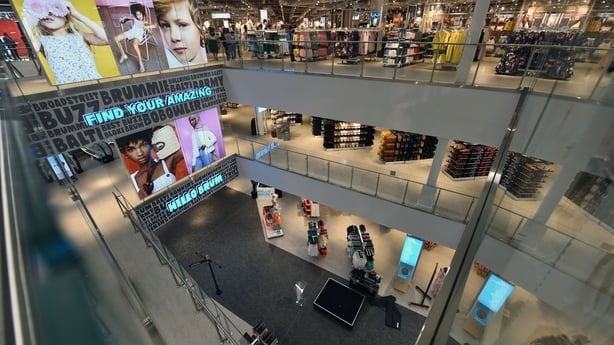 The retailer is celebrating 50 years in business this year.
"There is a stroke of genius in their buying," Prof Lambkin said." They know how to tap into the merchandise that the market wants. There is a certain genius there that is not scientific but somewhat of an artform really."
"I heard Breege O'Donoghue, one of the leaders of the Primark group, explaining why they opted not to operate online, and it is partly because the price of their products is so low that it doesn't allow enough of a margin to be able to handle returns and all of the distribution and IT platform that goes behind it, that there is actually quite a high cost with having your merchandise online."
In a statement, Penneys confirmed that it has no plans to sell its products online. It said its in-store experience engages customers and differentiates Penneys from its competitors.
"Online is important for us too," the statement read. "We have a strong digital and social media presence, with over 14 million followers. Our customers enjoy looking online at the latest offers and then coming in store to buy."