It would appear that Ryanair boss Michael O'Leary has been given permission by his wife to stick around at the low cost carrier for another few years amid a major shake-up at the airline.
Today, Michael O'Leary committed his future to the airline group for another five years after agreeing a new contract under a new group structure.
But whether the vocal O'Leary will take a back seat at the airline he had grown massively over the past two decades remains to be seen.
At the airline's AGM In September, he was asked about whether he plans to stay at the helm of Ryanair after his current contract expires in a year.
Mr O'Leary said that the time "that would depend on Mrs O'Leary".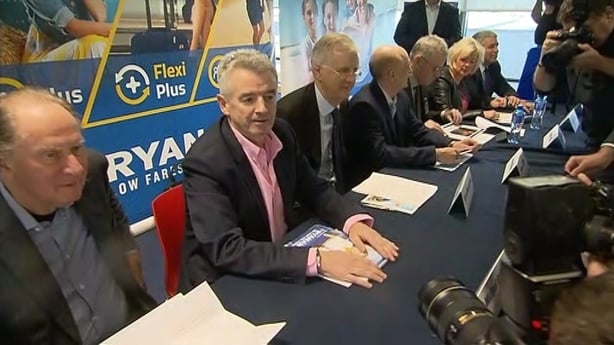 He added that he owns around 4% of the airline, and would be happy to stay for another couple of years.
The airline boss said he had been asked by Ryanair's remuneration committee to extend his contract beyond 2019 and that he intended to do so.
But he said he did not want to commit to a new five-year contract as chief executive due to his age and would rather move to a rolling 12-month contract at some point.
The outspoken and publicity-seeking 57 year old has been chief executive of Europe's biggest budget airline since 1994.
However, his vocal outbursts have been less frequent as the airline embarked on its "Always Getting Better" customer services programme, which aimed to fix the things its customers did not like.
The shake-up come as the airline today reported its first quarterly loss since 2014, citing weaker-than-expected air fares among its challenges.
The airline said that over the next 12 months, it will move to a group structure "not dissimilar to that of IAG", which owns Aer Lingus and British Airways, and is headed up by Willie Walsh.
Ryanair said a small senior management team will oversee the development of four airline subsidiaries - Ryanair DAC, Laudamotion, its Polish operations Ryanair Sun and Ryanair UK. Each will have their own CEOs and management teams.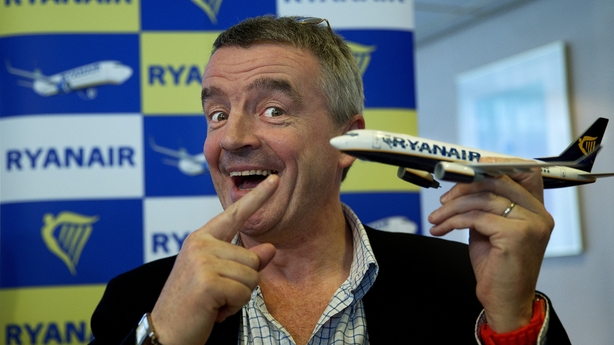 The company said that Michael O'Leary will become Group CEO, a role in which he will concentrate on the development of the group overall.
A replacement CEO of Ryanair DAC, who will work alongside the CEOs of Laudamotion and Ryanair Sun, will be appointed later this year, the company added.
"It is hard to see Mr O'Leary taking a back seat in Ryanair's day-to-day operations - or anyone having much fun serving under him as the airline's CEO," wrote the Financial Times today.
Commenting on the news, Davy Stockbrokers said the new five-year contract for Michael O'Leary was "a positive", while the stockbrokers also welcomed the "refreshing" of the Ryanair board over the next 18 months.
Meanwhile, Ryanair also said today that its chairman David Bonderman - a long-time ally of Mr O'Leary - will stay on in the role until the summer of 2020.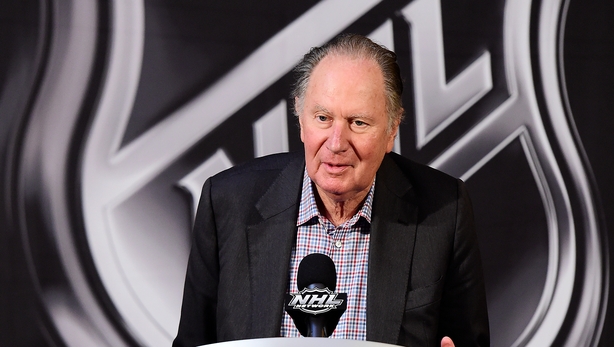 His reappointment to the role he has held for more than 20 years was opposed by 30% of shareholders at the airline's AGM last year.
Ryanair said the 76-year-old US billionaire will be replaced by Stan McCarthy, the former CEO of Irish food company Kerry Group, in 2020.
"A legend like David Bonderman will be a very hard act to follow," Ryanair said today in its results statement.
Mr Bonderman is also chairman and founding partner of private equity giant TPG, which has $84 billion in assets under management.
It is estimated that he has a net worth of $3.3 billion and was ranked in 239th position in the Forbes 400 Rich List for 2018.
Ryanair's chairman of more than two decades had faced substantial opposition to his re-election at the airline's annual general meeting last September.
The ITF and ETF international labour groups and investor-advisory service Glass Lewis separately lobbied against the reappointment of the US businessman.
The two labour groups said that Mr Bonderman has presided over a corporate culture "which for two decades was virulently anti-union".
They added that if Ryanair is serious about engaging with workers and unions, "the time has come for fresh leadership".
In the end, Mr Bonderman was re-elected with 70.5% of votes, compared to 89% who had voted in favour of him in 2017.
Speaking at the AGM in September, Mr O'Leary said he saw no reason why Mr Bonderman would not be in place this time next year.
But he added that he thought it inevitable the 75-year-old Bonderman would decide he has had enough in coming years.
Mr Bonderman told journalists at the AGM that he thought the criticism of the board was "way off base", but declined to comment on how long he would stay on as chairman.
He resigned from the board of Uber in 2017 after an ill-judged joke that more women on the board means "more talking".