MEP Brian Hayes has made a complaint to the European Commission's Directorate-General for Competition in relation to the tracker mortgage scandal here.
Mr Hayes has asked the commission to investigate "potential cartel activities" at Irish banks.
He said there are "clear indications" of "collaboration between the banks in order to intentionally deny customers their correct tracker mortgage rate.
"If Irish banks intentionally collaborated to ensure that customers did not get the correct interest rates on their mortgage product, this is effectively an example of controlling rates in an effort to restrict competition in the mortgage market and to share that market."
He added the commission has "a raft of information which give them grounds for an investigation".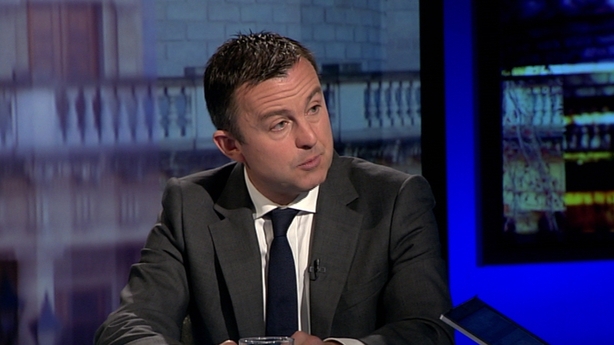 Mr Hayes also said there was "precedent for commission action in cases such as these."
He added: "In June 2002, the commission fined eight Austrian banks in the 'Lombard Club' cartel case. The commission concluded that Austrian banks developed a highly institutionalised price-fixing scheme with a view to fixing deposit, lending and other rates to the detriment of businesses and consumers in Austria."
He said although the Central Bank has powers to examine the banks, "it can only investigate from a regulatory and consumer protection perspective. It cannot investigate the tracker mortgage scandal from a competition perspective".
Tánaiste Frances Fitzgerald today said trust in the banks had been deeply shattered by the tracker mortgage scandal.
Yesterday, the five banks involved in the scandal - AIB, Bank of Ireland, KBC, Permanent TSB and Ulster Bank - detailed the progress that has been made so far in compensating and redressing customers caught up in the scandal.
Minister for Finance Paschal Donohoe said the Government would use the powers available to it to force the issue to be resolved.