Let's start with the basics... What is a tracker mortgage?
It is a mortgage where the interest rate paid on the loan by the customer is the European Central Bank main borrowing rate plus around 1% - depending on what the banks themselves were offering.
Banks outline progress of redress on tracker mortgages
For example, the current ECB borrowing rate is 0%, so many tracker mortgage customers are paying an effective interest rate of 1% on their home loans.
If the ECB rate were to rise to, e.g., 2% then tracker mortgage customers here would pay an interest rate of 3% (ECB rate of 2% + 1% above that, as per the loan agreements).
During the global financial crisis, the European Central Bank dramatically lowered its main borrowing interest rate, from 4.25% in 2008, to 1.5% by 2011, and all the way down to 0% in 2016.
This made tracker loans much less profitable for banks, when compared with fixed-rate and variable mortgages.
 
What's the tracker scandal all about?
It has been widely known for some time there have been issues with how Irish banks were treating customers with a tracker mortgage.
As far back as 2006 tracker customers began asking their banks to switch to a fixed-rate mortgage for a period (usually around three years).
There have also been reports of banks encouraging some tracker customers to move to fixed-rate options.
The logic was that fixed rates for a period would offer customers a degree of certainty with regard to repayments.
In the majority of cases, the understanding on the customers' end was that when the fixed-rate period of their mortgage was finished, they would be moved back on to their original tracker mortgage rate.
But, that is not what happened.
In many instances banks would not return customers to their original tracker rates, instead putting them on higher fixed-rate and variable-rate loans.
And, in a lot of cases where customers were put back on trackers by their banks, this was done so at a higher rate than the original tracker agreement.
With more and more cases emerging, it became clear lenders were denying customers their legal right to a tracker mortgage.
The effect of this was that people ended up, in many cases, paying hundreds of euro more than they had to on a monthly basis to service their mortgages.
This resulted in extensive financial strain being unnecessarily put on people, with a number of people having their homes repossessed.
How many mortgage holders have been impacted by the banks' actions?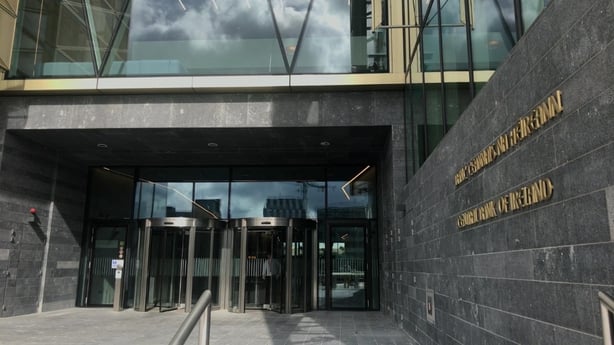 Over two years after the Central Bank started its tracker mortgage examination, we still don't have the full picture.
13,000 affected accounts have so far been identified by the regulator in its latest review, but that number is expected to rise.
Some estimates suggest the final number could be closer to 30,000 impacted account holders.
But that is just the account holders themselves, so the overall number of people affected by the issue is likely in the hundreds of thousands when the full household is taken into consideration.
Twenty-three mortgage holders have so far been identified who lost their homes as a result of being improperly moved from their low-rate tracker product to a higher rate loan.
A further 79 buy-to-let customers affected have also had properties repossessed.
The Central Bank said it expects both of these figures to rise.
 
Why has the issue received so much coverage recently?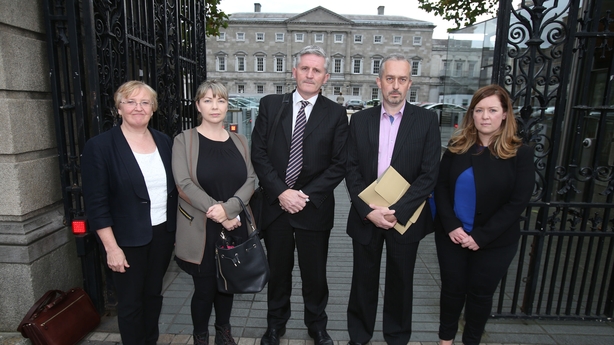 Earlier this month affected customers appeared before the Oireachtas Finance Committee to tell their personal stories of how their lives have been negatively impacted by the banks' actions.
Aside from the financial stress and losing their homes, customers told of the pressures of the situation and how this led to physical and mental illness that they have never recovered from, and possibly never will.
The Central Bank also appeared before the finance committee this month, and was critical of the banks' slow response in addressing the issue.
The apparent dragging of feet by the banks has also drawn heavy criticism from across the political spectrum.
The Government has threatened actions, such as potential levies, against lenders if they do not improve efforts to solve the problem.
When are all affected customers likely to be fully compensated?
By the end of September, banks had rectified the interest rates applied to around 7,700 (98%) impacted mortgage accounts that have so far been identified - a rise of about 1,400 since March.
€120m has been paid to around 3,300 customers as a result of the examination
This is in addition to €36.8m in redress and compensation provided by Permanent TSB and €6.2m by Springboard Mortgages to customers in relation to their Mortgage Redress Programmes, which predates the Central Bank's examination.
The Central Bank said three further lenders are at an advanced stage in the development of their redress and compensation proposals.
The regulator added it expects most affected customers to have been compensated by the end of this year.
What happens next?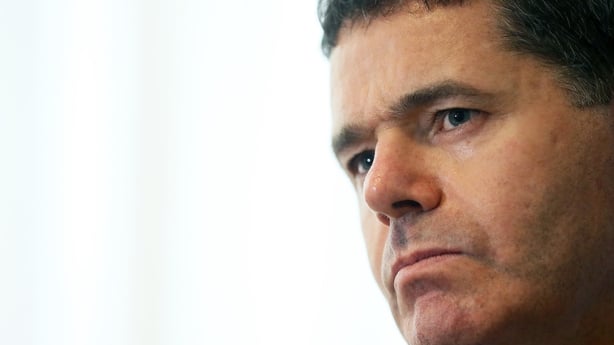 Finance Minister Paschal Donohoe this week called in the five big banks operating in Ireland (AIB, Bank of Ireland, KBC, Permanent TSB, and Ulster Bank) to "admonish" them and figure out when they plan on fully resolving the issue.
A final and conclusive timeline for redress is still to be determined. However, the head of the Central Bank Philip Lane said the vast majority of affected borrowers would be repaid by Christmas.
The Central Bank's tracker mortgage examination has also been criticised, with the regulator accused of being too soft with the banks.
Today the Independent Alliance called for gardaí to investigate.
But before any of this happens, we still need to get the final number on how many people have been affected and when they will be fully compensated.