Independent News & Media Chief Executive Robert Pitt is to leave the company with effect from tomorrow, according to a statement from the company.
INM said Mr Pitt "has decided to leave the business, with effect from Friday, 13 October 2017, to pursue other interests".
It is understood INM made a settlement with Mr Pitt, but the terms of the settlement have not been disclosed.
Mr Pitt has been CEO of the company for three years. His salary last year was €404,000.
He was involved in a dispute with INM Chairman Leslie Buckley about a potential takeover of the radio station Newstalk, which is owned by INM's largest shareholder, businessman Denis O'Brien.
The discussions about a takeover of Newstalk never resulted in a formal proposal to the board of INM but the internal dispute reportedly prompted Mr Pitt to make a whistleblower disclosure to the Office of the Director of Corporate
In March INM confirmed it was complying with a requirement from the ODCE to produce records in relation to the possible acquisition of Newstalk.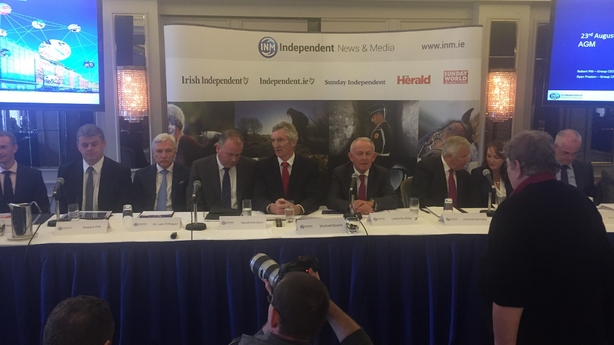 At INM's AGM at the end of August Mr Pitt abstained in a vote to re-appoint Mr Buckley to the board of the company.
Despite the abstention, Mr Buckley retained his position on the board.