Bank of Ireland has set aside €70m to pay what it describes as a 'modest' dividend in 2018 as it reported a pre-tax profit of €480m for the first six months of the year today.
The lender's net interest margin - a key indicator of profitability - rose by 5 basis points from H2 2016 to 2.32%.
Outgoing Bank of Ireland CEO Richie Boucher said the lender expects to recommence dividend payments "at a modest level" in the first half of 2018.
It had previously planned to pay a dividend this year, but that idea was shelved in the wake of uncertainty surrounding the Brexit vote.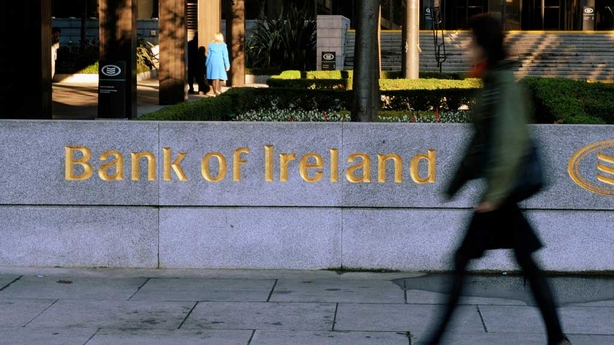 The value of impaired loans fell by €800m to €5.4 billion, with impaired loans now below 7% of customer lending.
The bank, which is the largest lender to the Irish economy, said it had continued organic capital generation during the period.
Overall new lending between January and June amounted to €6.6 billion.
Mr Boucher added: "The transformation of our business, enabled by our technology investments, to efficiently and sustainably align with the way our customers want to engage with us, continues to make progress.
"We are generating capital and increased our fully loaded CET1 ratio to 12.5%."
Mr Boucher will step down as CEO of the lender at the beginning of October and will be replaced by Francesca McDonagh.
In an investor note on the results, Davy said: "While uncertainties remain, the stronger than anticipated FL CET1 of 12.5% should provide reassurance regarding BOI's ability to recommence dividend payments with FY 2017, particularly given the deduction for a potential dividend (c.15bps) and a 10bps timing impact in advance of the expected life assurance dividend in H2.
"Elsewhere Impaired loan / NPE progress is ongoing while lending is impacted by STG movements and a cautious approach to the UK mortgage market."