Vodafone has forecast a jump in cash generation this year, allowing it to reward shareholders with a higher dividend as it eases back on network investment and moves to solve problems in India where a new price war has broken out.
The company's upbeat outlook sent its shares more than 4% higher in London trade.
This relieved investors after a tough year that saw the group report a €6.1 billion loss, dragged down by last year's $5 billion write-down on Vodafone India.
Vodafone's chief executive Vittorio Colao said that excluding the Indian business, adjusted core earnings rose 5.8% to €14.1 billion, beating market expectations, and growing faster than revenues as the company improved efficiency.
He said earnings would grow by between 4-8% this year to €14-14.5 billion - analysts had pencilled in €13.8 billion.
The CEO also said the company would generate about €5 billion of cash, up from €4.1 billion last year.
The company said the level of cash generation, combined with growth and a robust balance sheet enabled it to "confirm a progressive dividend policy".
The final dividend was increased by 2% to 10.03 cent.
"We are getting into a space where we see a balance between our investment needs, rewarding our shareholders and having good enough cash flow to pay for spectrum," Colao said.
Analysts said progress in reducing costs supported Vodafone's confident dividend growth guidance.
Struggling with a different set of problems, rival BT said last week in raising its dividend by 10% that the growth rate would not be the same next year.
For Vodafone the growth in free cash flow, which will come as the company reduces investment following completion of its Project Spring programme to improve its networks in Europe and other markets, is ahead of analysts' predictions of €4.66 billion.
Regulatory headwinds in Europe, however, mean Vodafone's progress has been bumpy in the last year and will not be completely smooth in the year ahead.
Organic service revenue growth slowed to 1.5% in the final quarter from 2.1% in the third, due partly to reductions in roaming charges in Europe.
The company's chief financial officer Nick Read said regulation would continue to weigh this year, with a drag of about 1 percentage point.
The weak point in Europe for Vodafone was its home market, where revenue fell 4.8% in the final quarter as it still battled to recover from the implementation of a new billing system more than a year ago.
Colao said the revenue decline was "flattening", although the market remained highly competitive.
Organic service revenue in Africa, Middle East and Asia Pacific grew 6.8% in the final quarter, it said.
The impact of new cut-throat competition in India with the switching on of new market entrant Reliance Jio's $20 billion network was laid bare by a 11.5% drop in service revenue in the final quarter.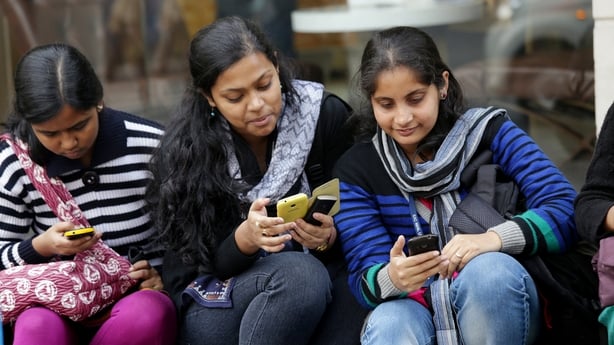 Vodafone agreed in March to combine its operations with Idea Cellular in a $23 billion deal aimed at creating the country's biggest telecoms business.
Shares in the company moved higher in London trade today.
Vodafone Ireland seeing increased mobile data usage
Vodafone Ireland said its mobile contract base grew by 48,800 customers in the year to March, up 4.9% to 1.95 million.
The company noted that the business, aligned with industry trends, continued to see a shift away from prepaid customers.
It said that over 1.2 million 4G-enabled devices are now used its network, a 42% increase on the same time last year.
It said this growth is reflected in 87% year on year growth in new 4G enabled plans, which in turn increased mobile data usage.
Vodafone Ireland customers used more than 10 terabits of mobile data for the first time in the fourth quarter of its fiscal year, up 36.9% on the previous three month period.
Vodafone Ireland also said that its fixed broadband base grew 8.8% year on year.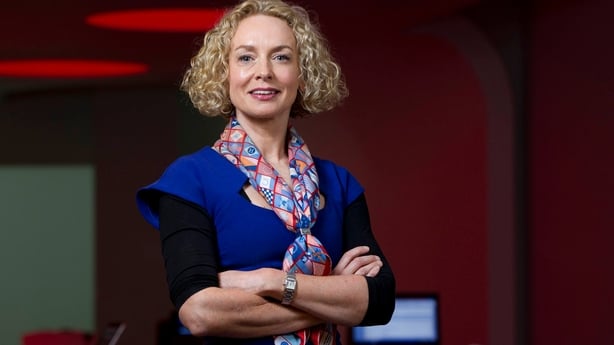 Vodafone Ireland's chief executive Anne O'Leary said the company's investment in fibre broadband has attracted a growing number of customers, which is making a significant contribution to service revenue.
"During the year we completed our nationwide mobile network upgrade, improved our voice and data services, and have further increased our 4G coverage, which now reaches over 95% of the population," Anne O'Leary said.
"That has been received positively by our customers, with the number of high value contract customers growing for four quarters in a row and more 4G-enabled devices on our network," he added.