Government opposition has welcomed aspects of the Budget - but has been very critical overall of what it has characterised as a wasted opportunity.
Sinn Féin welcomed the inclusion of measures which it has been calling for, but said that the Government should have done more to give certainty to those who are struggling.
Finance spokesperson Pearse Doherty accused the Government of abandoning the most vulnerable to "wither on the vine" over the past year, and of merely offering more of the same in the Budget.
He was speaking in the Dáil after Ministers Paschal Donohoe and Michael McGrath announced Budget 2023.
Minister for Finance Donohoe said that the budget is and must be a "cost-of-living budget", focused on helping individuals, families and businesses to deal with rising prices.
Sinn Féin's Pearse Doherty has said #Budget2023 needed to show more support to low and middle income earners, and said that 'by refusing to cap energy bills, the Government have left households exposed to further price hikes' | Follow live updates: https://t.co/8iKtGllE2l pic.twitter.com/bZTqtEF5gH

— RTÉ News (@rtenews) September 27, 2022
Containing only "tweaks", meaningless "large numbers" and no effective delivery, Mr Doherty said that the Budget will see low and midddle-income workers "pushed to the bottom of the pile".
It effectively tells "the squeezed middle" that they "are an afterthought", and gives them "the cold shoulder", Mr Doherty insisted.
"Everything is going in the wrong direction", he said, adding that things will not be fixed by this "catch-up budget" which tries - and fails - to make up for chronic Government inaction.
Sinn Féin will this evening table amendments, including one calling for further reductions in tax on diesel and petrol.
Families cannot take any more energy hikes, Deputy Doherty said, as he called again for price caps.
"They can't bear it - it means destitution", he added, while welcoming the Government's "u-turn" on windfall tax on energy companies.
Given inflation, the Budget effectively gives low paid workers a pay cut, he added.
Someone on €135,000 will benefit by €830, while three quarters of the country's workers will gain by €190, Deputy Doherty said.
Mini-budget predicted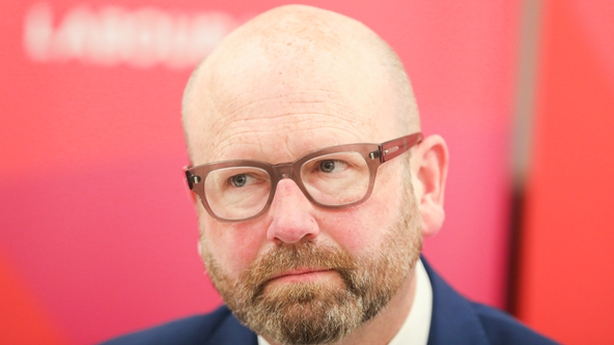 Ged Nash, Labour Party Spokesperson on Finance, said that the Budget has "a lot of money spread so thinly that some won't even notice".
It only offers "a temporary respite" to those "that a two-tied Ireland is leaving behind", he said.
Mr Nash added that, "once the hangover wears off in January", another mini-budget will be needed.
While the €4bn in once-off measures are welcomed, he said, they will not help next March.
He also criticised the Government's decision not to levy a windfall tax on the "disgusting profits" of energy companies.
"If it's a case of lights out for Ireland this winter, it'll be lights out for this Government also", he warned.
Minister of Public Expenditure McGrath confirmed that electricity credits for all households totalling €600 will be paid in three instalments of €200.
Delivering his Budget speech, Mr McGrath said the first payment will be made before Christmas, with two further instalments in the New Year.
To provide further assistance with energy bills to the most vulnerable, he also said that - as well as the normal weekly fuel allowance payment - a lump sum of €400 will be made before Christmas to recipients of that support.
Social Democrats leader Róisín Shortall has said the one-off Cost of Disability Payment of €500 announced in #Budget2023 is not enough and she has labelled it 'insulting and shameful' | Follow live updates: https://t.co/8iKtGllE2l pic.twitter.com/BC4fhSvX7q

— RTÉ News (@rtenews) September 27, 2022
Roisin Shortall, Social Democrats co-leader, criticised the Government's "jaded excuses for a failure to target resources" as being "beneath contempt".
It is "happy for high earners" to get the energy credit alongside "those on the minimum wage", she said.
As those "in this chamber" will also see their taxes cut by €800, she told the House, TDs and ministers stand to benefit to the tune of €1,400 "by these two measures alone".
Cian O'Callaghan, Social Democrats Spokesperson for Housing, said that the Government is blind to the "huge pain" which the housing crisis is causing.
With no rent caps, he said that the measures in the Budget for tenants will "be gobbled up" by landlords, and will "fuel further rent increases".
'Sticking plasters'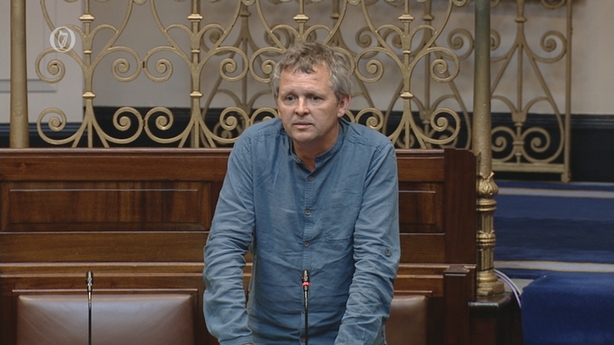 Richard Boyd Barrett, Solidarity-People Before Profit Spokesperson for Housing, said that it is "nauseating" that the Government has chosen to allow energy companies to "continue to profiteer at the expense of ordinary people".
While the Budget offers to put "a few sticking plasters on the gaping wound" of the housing and cost-of-living crises, he predicted that it "will not stop the bleeding".
One-off payments are "a total drop in the ocean" of "crucifying increases" in costs, Mr Boyd Barrett added.
"The vast majority of people will be worse off in the next year than they were in the last year", he said.
Criticising the format of today's procedings in the Dáil, Deputy Boyd Barrett said that "real democracy... is happening in the streets", where last weekend people protested against Government "spin" and "propaganda".
Pointing to plans which "are already underway for another march" on 12 November, he "confidently" predicted that it will be bigger than last Saturday's demonstration.
Deputy Boyd Barrett expressed disbelief that the book of estimates reveals that the Government has allocated the same amount of money for housing this year as it did last year - €3.6bn.
He said that some people have told him that they are fearful of getting increases in the Budget as they'll "get thrown off the housing list".
'Absolute madness'
Independent TD Sean Canney, with the Regional Group, said that "the point blank refusal" to extend the Help to Buy scheme to include second-hand homes is "a missed opportunity".
He said that one-off payments in the Budget are masking a lack of support for those with disabililties.
Deputy Canney also criticised that the slow roll-out of rural broadband, and called for it to be accelerated.
Verona Murphy, also with the Regional Group, said the carbon tax hike is ill-timed given the massive rise in energy costs.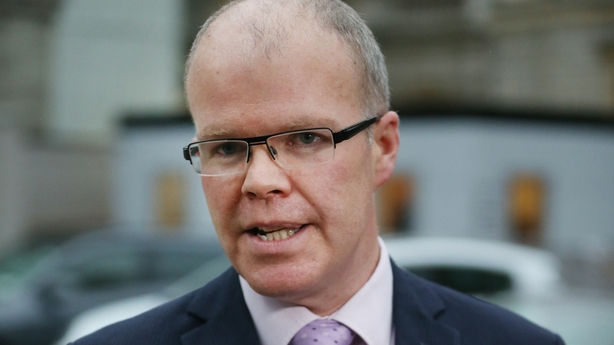 Peader Tóibín, Aontú leader, agreed, saying it was "absolute madness" and "wrong".
He said Homer Simpson's mayoral campaign slogan - "Why can't comebody else do it?" - suits this government, as it is outsourcing so many responsibilities, particularly to the EU, which is perhaps being used as "a fall guy".
Independent TD Mattie McGrath, with the Rural Group, also took aim at the carbon tax, saying that "people are blue in the face with the green agenda".
But he admitted that he had to welcome many aspects of the Budget, while warning that tax reciepts from multinationals may not be there in future.
Family carers should qualify for fuel allowance in recognition for their important role, Deputy McGrath said.
The tax on concrete blocks is "a sting in the tail" for those whose homes are afflicated by mica, he added.
Micheal Collins, with the Rural Group, echoed a point raised by many deputies over the course of afternoon - that free school books should have also been given to those in secondary school.
The Budget is "a disaster for farmers", he said, adding that it does nothing for the fishing industry either, nor for hospitality.
Micheal Healy Rae agreed - saying that farmers "were let down today and that's wrong".
He said that the Government had failed to respond to the Rural Group's call for a €20 increase for social welfare payments, but welcomed the cut in the VAT rate for newspapers.
Mr Donohoe today announced an income tax package to the value of over €1.1bn.
The standard rate cut off point will be increased by €3,200 to €40,000, with proportionate increases for married couples and civil partners.
The main tax credits, including Personal, Employee and Earned Income Credit, will also increase by €75.
Marian Harkin TD, with the Independent Group, said that the Budget's social welfare increases are "simply not enough", pointing to €15 a week as being "the very, very least" that was needed.
While welcome, she noted that one-off payments fail to tackle the long term aspects of poverty.
Echoing concerns expressed by others, Ms Harkin said that those in receipt of the Carer's Allowance must be given the Fuel Allowance.
She also insisted that "at least two of the €200 energy credits must be paid before Christmas", rather than one, as is planned.
Her Independent Group colleague, Micheal Fitzmaurice, agreed.
He welcomed social welfare increases, saying that "pensioners were afraid of their lifes to put on the heating".
But he said that the Budget had neglected sheep farmers.