There is no reason why the Northern Ireland Assembly and Executive should not be re-established at Stormont now, UK Prime Minister Liz Truss has said.
Ms Truss has also said that she wants a settlement with the EU over the Northern Ireland Protocol which "works for everybody".
The powersharing institutions at Stormont have been dormant for months due to a DUP protest against the terms of the protocol, which created trade barriers on goods being shipped from Britain to Northern Ireland.
The protocol was agreed by the UK and EU as part of the Withdrawal Agreement and sought to avoid a hard border with Ireland post-Brexit, but is deeply unpopular with unionists.
The British government has introduced controversial legislation which would effectively allow ministers to override many aspects of the trading arrangement.
UK and EU officials are due to meet later this week as part of the latest attempt to resolve the protocol impasse.
The prime minister said in an interview with UTV that the Stormont institutions should be operating while the negotiations and the progress of the bill continue.
---
Read More:
Game on? Baker comments may signal shift in Brexit process
Latest Brexit stories
---
"What I want to see is the Assembly and the Executive re-established in Northern Ireland because the people of Northern Ireland need a government," Ms Truss said.
"I strongly encourage the parties in Northern Ireland to get on with that.
"I would like to see the Assembly established and the Executive established. I see no reason why that can't happen now."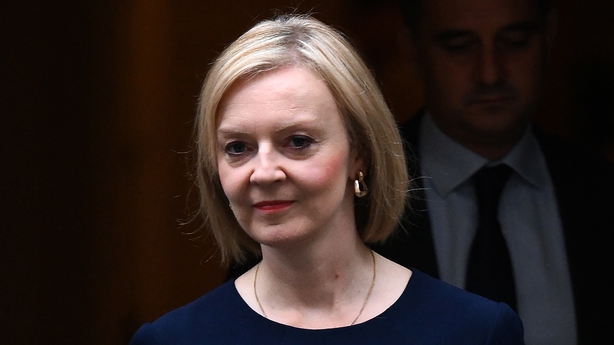 Current legislation states that if Stormont is not restored by 28 October, then Northern Ireland Secretary Chris Heaton-Harris should call a new election.
Asked if there would be an election if the Stormont powersharing institutions are not restored, Ms Truss replied: "Yes, there will."
NI minister apology 'honest' - Martin
We need your consent to load this rte-player contentWe use rte-player to manage extra content that can set cookies on your device and collect data about your activity. Please review their details and accept them to load the content.Manage Preferences
Meanwhile, Taoiseach Micheal Martin has described Northern Ireland minister Steve Baker's apology over his previous stance on Brexit as "honest" and "very helpful".
Mr Martin also welcomed the tone of Mr Baker's "upfront" comments.
Mr Baker, a former strident Brexiteer and member of the pro-Brexit European Research Group of MPs, apologised on Sunday over his "ferocious" stance on negotiations with the EU.
He told the Conservative Party conference in Birmingham that relations with Ireland are not "where they should be," and added that ministers need to act with "humility" to restore relationships with the Republic and the EU.
We need your consent to load this rte-player contentWe use rte-player to manage extra content that can set cookies on your device and collect data about your activity. Please review their details and accept them to load the content.Manage Preferences
Speaking after a shared island event in Dublin on Monday, Mr Martin said: "I welcomed not just his comments, but the tone of his comments.
"I think they were honest and very, very helpful.
"And I look forward to continuing engagement with Minister Baker and others within the British Government."
The Taoiseach said he had a "very good engagement" with new Prime Minister Liz Truss and new Cabinet members at Queen Elizabeth's funeral.
"I met the British Prime Minister and we both articulated a collective sense of the long-term desirability of very good relationships between Britain and Ireland and also between the United Kingdom and the European Union, and I think those comments are in that context," he said.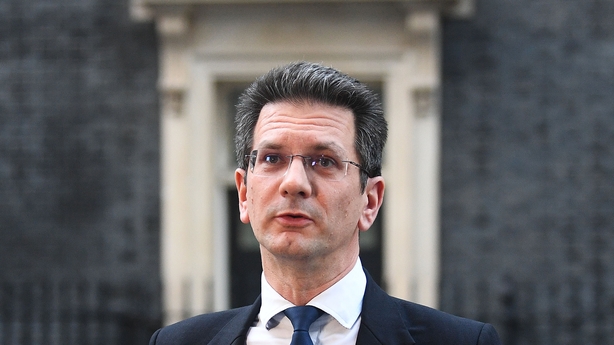 Mr Martin added it is "very clear" that there is a "genuine determination to try and resolve all of the issues around the protocol by negotiation".
But he warned there is "a lot of work to be done in terms of the hard negotiations".
Talks are set to resume later this week between the UK and the EU in a bid to find a way out of the impasse.
Mr Baker said on Monday that he is happy to apologise in a bid to improve the broken relationship between Britain and Ireland.
He told RTÉ's Morning Ireland that he is sorry that relations between the UK and Ireland have been "soured" by the Brexit process and that he is "convinced" a deal can be reached on the protocol if negotiations are made in a "spirit of goodwill".
"I'm very convinced that, if we get into a negotiation, without pre-conditions, and together in a spirit of goodwill, we can de-escalate this problem and we can get a deal which works for everyone, respecting everyone's legitimate interests, north-south and east-west," Mr Baker said.
Technical talks on protocol to take place
The European Commission has confirmed that talks between EU and UK officials on the Northern Ireland Protocol will resume this week for the first time since February.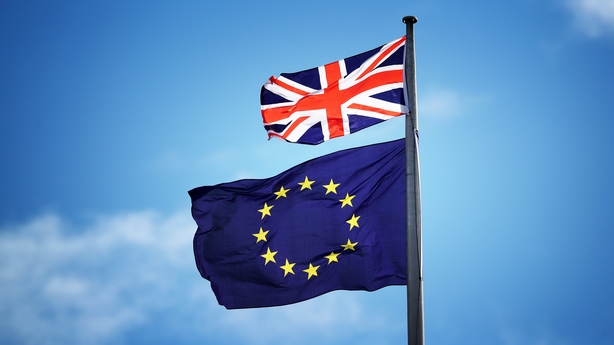 EU Commission spokesman Daniel Ferrie told reporters: "Vice-president (Maroš) Šefčovič spoke to (Foreign Secretary) James Cleverly on Friday, they had a good conversation, they both agreed that solutions needed to be found around the protocol.
"There will be technical level talks, discussions, exchanges this week, the details of which of course need to be worked out.
"All I would do is underline from our side that the EU is committed to joint efforts, it's committed to finding joint solutions, we need to find these solutions to bring predictability, certainty to people in Northern Ireland.
"And I think in general, if you look back, it's fair to say the EU has always approached these talks constructively and we will continue to do so."
These will be the first technical talks since 11 February and will take place against an improved backdrop of optimism that both sides could untangle the many technical issues which have bedevilled relations between the EU and UK, and between the UK and Ireland.
Additional reporting by Micheál Lehane and Tony Connelly