The Minister for Foreign Affairs has said he is speaking to the European Commission about how the Northern Ireland Protocol could be made more acceptable to unionists.
Simon Coveney was responding remarks made by the DUP leader in an interview with RTÉ News in which Mr Poots said the Northern Ireland protocol was "unimplementable".
Speaking to RTÉ News, Mr Coveney said there were no "easy alternatives" to protocol, but that the Irish Government and EU would work with the DUP leader and others to try to ease the disruption caused by the protocol.
Mr Coveney said he was looking forward to getting an opportunity to discuss the working of the protocol with the new DUP leader.
"I'm looking forward to actually meeting Edwin as soon as we can to discuss a whole range of issues, but one of them of course will be the protocol.
"I know that the protocol for many Unionists is a real problem politically, and they're very concerned about the practical consequences of the implementation of the protocol as well.
"And many unionists might not realise it, but I'm spending a lot of time speaking to the European Commission about how the protocol can be implemented in a way that is more acceptable to the Unionist community in particular, more flexibility, more pragmatism, where possible."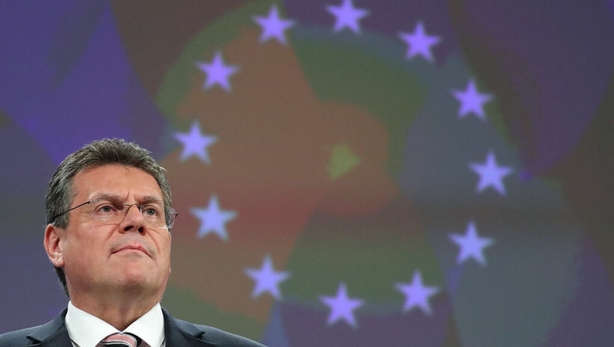 Mr Coveney also told RTÉ News that the EU Commission Vice President Maroš Šefčovič, who co-chairs the Withdrawal Agreement Joint Committee on post-Brexit EU-UK relations, is open to hearing unionist concerns.
"In Maros Sefcovic, who's the EU negotiator here in the Commission, we do have someone who's genuinely listening, so I'm looking forward to meeting Edwin Poots to discuss with him his perspectives on the protocol.
"He has to understand that we have a perspective as well as do many other people in Northern Ireland, because I don't think there are any easy alternatives to the protocol. But that doesn't mean that we can't work with Edwin Poots and other leaders in Northern Ireland to try and find flexible and pragmatic ways of making this protocol work a lot better than it currently does."