A fishing vessel from the deep south arrived to unload its catch in a port at the other end of the island this weekend.
According to representatives of Northern Ireland's fishing sector, the example of the Rachel Jay from Skibbereen, Co Cork, arriving into Lisahally, Co Derry, is an example of "where there is a will, there is a way" response to Brexit.
And they are calling for the Irish Government to reciprocate the gesture.
Alan McCulla is based near the harbour in Kilkeel, Co Down, and works as chief executive of the Anglo-North Irish Fish Producers Organisation.
He claims that in the aftermath of Brexit, authorities in Northern Ireland have designated seven ports around their coastline where boats, registered in the Republic of Ireland, can continue to operate and are welcome to do so.
He says that he hopes the Taoiseach and his ministers in Dublin "in the spirit of no hard border after Brexit " will reciprocate and designate more ports around the coastline of the Republic to facilitate boats registered in Northern Ireland.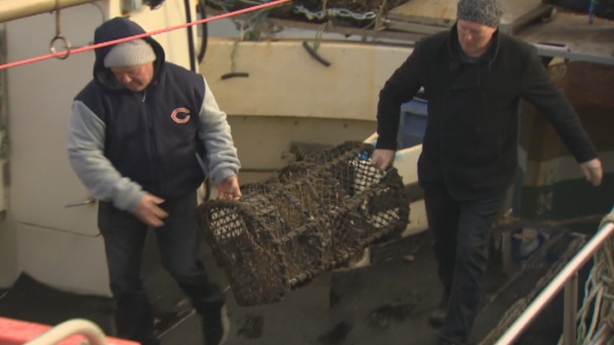 The McAvenue brothers, Darrin and Derek, have been fishing off the north and northwest coast for almost 20 years.
Their vessel is registered in Coleraine, Co Derry. They claim that as they attempted to land their catch in Greencastle, Co Donegal, earlier this week they were prevented from doing so by Irish Fisheries personnel.
The brothers are frustrated by the situation and say "we were under the impression there would be no hard border and instead there would be a frictionless border on the island of Ireland. But what we experienced was a hard border".
They also say the officials were not stopping them from coming ashore in Greencastle but they were stopping their boat, which makes their work impossible.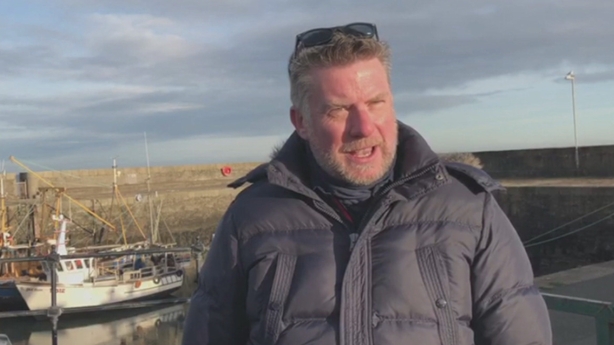 According to Alan McCulla from the Anglo-North Irish Fish Producers Organisation in Kilkeel, there are only two designated ports in the Republic of Ireland where non-Irish registered boats can bring their fish ashore - Killybegs in Co Donegal and Castletownbere in Co Cork.
Fishermen who operate in seas off the north and west coasts and from Northern Ireland's east coast say this arrangement is impractical and want the authorities in Dublin to address it. They want Northern Ireland-registered boats to have access to more ports in the Republic.
The first tensions surfaced earlier this week, just days after the Brexit trade deal. Sources in the fisheries sector say there is a vessel off the west coast of Ireland, with a haul gathered in waters near the Porcupine Bank, hoping to dock in the harbour at Ros an Mhíl (Rossaveal), Co Galway, later this week.
Watch this space.
It was predicted the fishing sector would experience many practical difficulties as a result of Brexit. It would seem that ship has set sail.