Taoiseach Leo Varadkar and British Prime Minister Boris Johnson will meet today lunchtime in the northwest of England to discuss Brexit.
It will be a private meeting to allow both leaders and their teams to have detailed discussions about the process for securing agreement for a Brexit deal.
The Taoiseach told his party colleagues at the weekly meeting of the Fine Gael parliamentary party last night that there is a desire to get a deal.
It comes as the EU's chief negotiator Michel Barnier said it is currently not possible to find an agreement with the UK on the Withdrawal Agreement.
Meanwhile, Minister for Finance Paschal Donohoe has said that Ireland still wants to work with the UK to find solutions to solve the impasse because the stakes are so high that constructive engagement is the only choice.
"If there is a way through this that manages to preserve the objectives that the Irish Government has outlined ... we want to find that way through," Mr Donohoe said.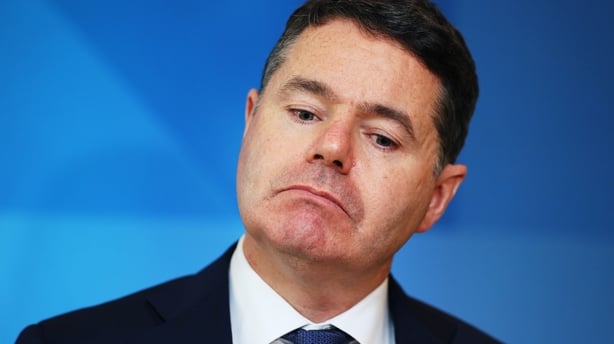 Minister Paschal Donohoe said he did not want the return of customs checks and tariffs.
He rejected claims that Ireland is seeking to "trap" the UK with Brexit backstop arrangements.
Mr Donohoe told BBC Radio 4's Today programme: "In terms of the charge that the Irish Government is looking to trap anybody in any kind of arrangement, that is absolutely not the case."
Mr Donohoe said: "The so-called backstop was always an insurance policy.
"But, equally ... we do not want to see the return of customs checks and tariffs on our island."
Last night Mr Varadkar warned Mr Johnson that negotiating a new Brexit agreement by the crucial EU summit next week will be "very difficult".
The two leaders spoke by phone for around 40 minutes yesterday.
Mr Varadkar said Ireland and the EU would not accept an agreement at "any cost".
"There are some fundamental objectives that haven't changed for the past three years and we need them guaranteed," he told RTÉ news.
"I think it is going to be very difficult to secure an agreement by next week, quite frankly.
"Essentially what the United Kingdom has done is repudiate the deal that we negotiated in good faith with Prime Minister (Theresa) May's government over two years and sort of put half of that now back on the table and are saying, 'That's a concession'. And of course it isn't really."
Britain's Brexit minister will have lunch with the Mr Barnier, tomorrow, EU sources said.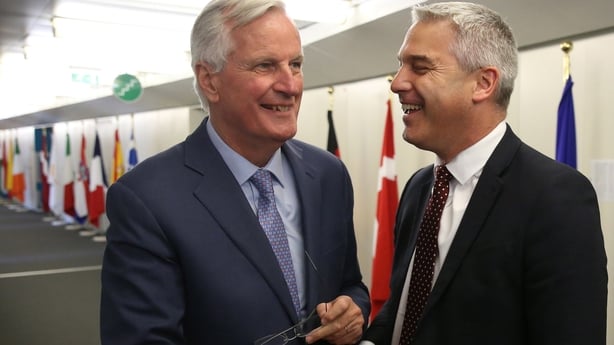 The lunch with Brexit Secretary Steve Barclay would be "to check if there is any more flexibility on the UK side to head for a deal. For now, there seems to be none," one diplomat said.
Meanwhile, the British government is expected to call a special Saturday sitting of parliament following next week's EU summit, government sources have said.
Ministers are planning to bring MPs in to Westminster on 19 October regardless of whether Boris Johnson is able to win agreement from EU leaders on a Brexit deal, the sources said.
The summit in Brussels on 17-18 October is the last scheduled meeting of EU leaders before Britain is supposed to leave on 31 October.