The EU's chief Brexit negotiator has said the Withdrawal Agreement, including the Irish backstop, was "the best deal possible" for the UK in the Brexit negotiations.
In an interview with RTÉ News, Mr Barnier dismissed reports of a bilateral arrangement between the UK and Ireland, saying the EU negotiated as one team.
Mr Barnier said the focus was now on the future relationship and the Political Declaration that sketches that relationship.
He said the EU was prepared to work again on the declaration to make it more "ambitious".
Ahead of British Prime Minister Theresa May presenting a fresh plan to the House of Commons to break the deadlock, and amid reports that she would try to win the support of the DUP and Conservative backbenchers, Mr Barnier was asked three times if there was any scope for further concessions on the backstop.
On each occasion, Mr Barnier said the Withdrawal Agreement, including the backstop, was the best deal possible.
He said 27 governments had negotiated the deal with the UK over an 18-month period.
The backstop was agreed as an "all-weather" insurance policy to prevent a hard border on the island of Ireland, he said.
He said the debate in the UK had now switched from the backstop to the future relationship.
Mr Barnier did not want to intervene in that debate, but he said the EU and UK could work again on the political declaration and "be more ambitious".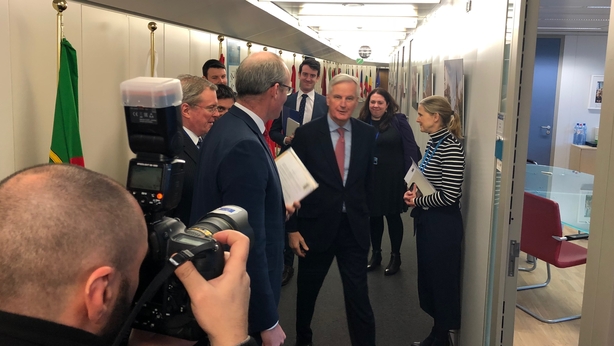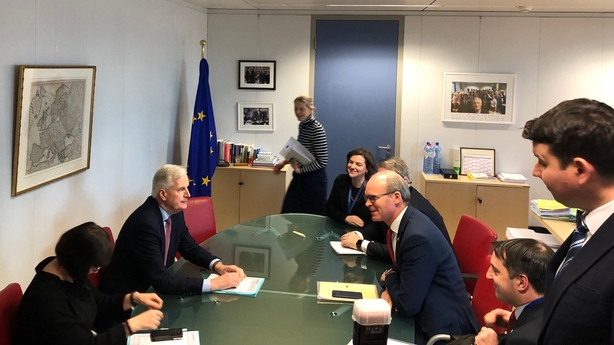 During the interview, which followed a bilateral meeting with the Tánaiste Simon Coveney in Brussels, Mr Barnier said: "It's now for the UK leaders to build this stable and political majority for a deal.
"We are waiting for the next steps and are ready to work again on the Political Declaration."
---
Read more:
Latest Brexit headlines
Coveney dismisses Polish suggestion to limit backstop
Minister rules out bilateral talks on Brexit
Fears that May's Plan B could look suspiciously like Plan A
---