There is a joke in Westminster these days that you can now assess the scale of the political crisis by counting the gazebos erected in front of parliament.
Used by broadcasters to shelter from wind and rain as they conduct hours of analysis and interviews, the 'gazebo count' is a useful indicator of the severity of the current political calamity.
There are a lot of gazebos out this week. Some have - worryingly - now put up Christmas lights. It suggests they are bedding in for a long-term crisis. They are unlikely to be disappointed.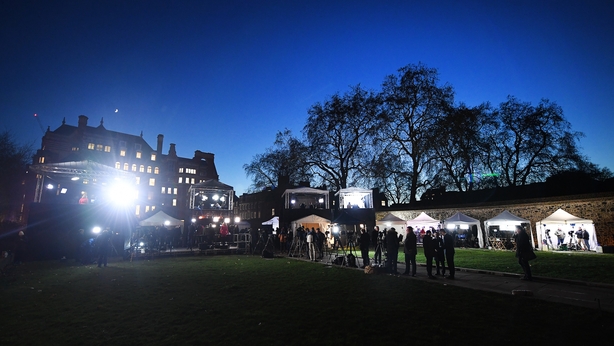 It has been a remarkable week in Westminster and there have been quite a few remarkable weeks in recent years.
Though Theresa May has now succeeded in her leadership challenge and will continue to lead the Conservative Party, the division and rancour that caused the attempt to oust her remains.
Mrs May must now bring her Brexit plan back to the House of Commons. It is the same Commons that was so adamantly against it initially, that she was forced to pull the vote this week.
And, so far at least, it is the same plan. Mrs May deferred the vote on the deal in the sure and certain knowledge it wouldn't get through the House of Commons and her leadership would be imperiled. The peril came anyway and for now she has survived.
The plan had been to spend this week trying to find some kind of changes or assurances on the deal that could placate MPs. Instead, Mrs May has spent a large portion of the week trying to save her own political future.
In an attempt to win her MPs' support, Mrs May promised that she would not lead them into the next scheduled election in 2022.
But schedules mean little in Westminster these days and it is hard to find any MP, of any party, who believes they will not be on the campaign trail before 2022.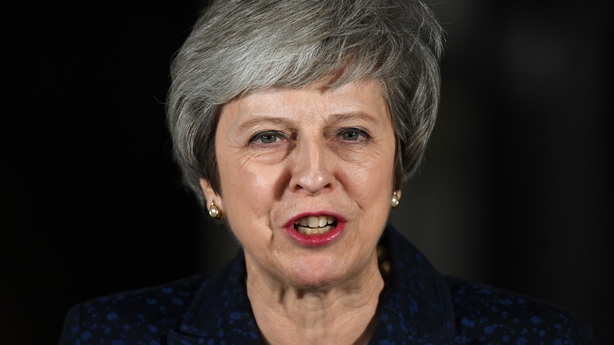 Mrs May's promise to stand aside before that and let another leader take over was described by the Work and Pensions Secretary Amber Rudd as "emotional".
Mrs May told MPs that she had in her heart wanted to stay until 2022, but she recognised now that she wouldn't. 
If that is a realisation that has only just dawned on her, the rest of her party were talking about it some time ago.
The last election campaign, which lost the Conservative party its majority in the House of Commons, did not seem to play to Theresa May's strengths. The loss of that crucial majority has haunted Mrs May and her political agenda ever since.
Tonight's vote is a win for someone who was not assured of it when the day began. But it shows that about one third of Conservative Party MPs do not have confidence in their leader.
That is not a comfortable place for any leader to be, and it is something that is likely to cause her further problems. If 117 MPs do not have confidence in Mrs May as a leader, will they really support the Brexit deal she has negotiated?
It might be an idea not to dismantle those gazebos just yet.