The European Union's Chief Brexit negotiator Michel Barnier has said that a solution to avoiding a hard border on the island of Ireland has been found.
He said that Northern Ireland would stay in the same customs territory as the rest of the United Kingdom, but that the region would remain aligned to some EU regulations to avoid a hard border.
Speaking in Brussels, he said that the draft agreement was a key step towards concluding the Brexit talks.
Mr Barnier told a press conference that the transition period can be extended "for a limited time period".
However, he said that only if at the end of this period, whether it is extended or not, and if there is no better solution, would the backstop come into effect. He said that the backstop is not meant to be used.
He said: "If we are not ready by July 2020, we could jointly decide to extend the transition to provide for more time.
"Only if, and the end of transition extended or not, we are still not there with the future agreement would the backstop decision agreed today kick in."
Mr Barnier added that the objective is to reach a new EU-UK agreement before the end of the transition period.
The backstop is designed to avoid a hard border on the island of Ireland post-Brexit.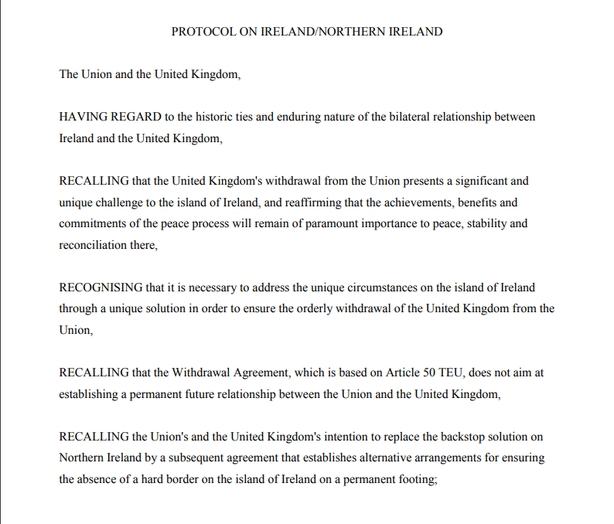 Mr Barnier said that much work needs to be done, and that the road to get an orderly Brexit is still long and may be difficult.
He told the press conference: "The UK will remain our friend, our partner, our ally".
It comes after British Prime Minister Theresa May said that her cabinet has backed the draft withdrawal agreement, following a five-hour meeting at No 10 Downing Street.
Earlier, Mr Barnier briefed ambassadors from the 27 member states in Brussels, as part of a carefully choreographed response to the agreement reached on the Irish backstop by EU and UK negotiators.
The Irish Government has been assiduously reticent on whether the text meets Ireland's long-held convictions on the issue which has become fundamental to the negotiations - the Irish border.
The Government is keen that Mr Barnier takes the lead in outlining and advocating for a text which he has spent months negotiating, and which kept him locked in talks until just before 3am on Monday.
There has already been a deeply hostile response by eurosceptics and the DUP.
Reuters sources said Ireland's Ambassador to the EU told the meeting in Brussels that Dublin was satisfied with the draft Brexit deal.
The more details of how the Brexit deal works appear, the tougher the challenge for Mrs May.
If she can secure a mandate to approve the treaty, then an emergency summit of EU leaders could be called within the next fortnight.