Aerospace firm Airbus has warned it could pull out of the UK with the loss of thousands of jobs at 25 sites across the country in the event of a "no-deal" Brexit.
A 'risk assessment' posted on its website said it would "reconsider its investments in the UK, and its long-term footprint in the country" if Britain crashed out of the single market and customs union without a transition agreement.
It also said softer plans for a transition period ending in December 2020 were still too short to adapt its supply chain and would prevent it from expanding its UK supplier base.
It said if there was no extension it would "carefully monitor any new investments in the UK and refrain from extending the UK suppliers/partners base."
Airbus, which makes wings for all its passenger jets in the UK, said that leaving both the EU's single market and customs union immediately and without any agreed transition would lead to "severe disruption and interruption" of UK production.
Tom Williams, the chief operating officer of Airbus Commercial Aircraft, said: "In any scenario, Brexit has severe negative consequences for the UK aerospace industry and Airbus in particular.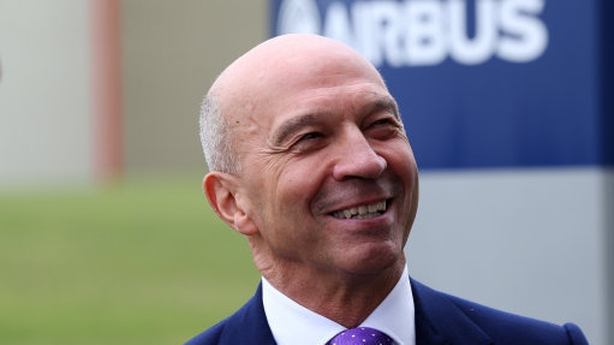 "Therefore, immediate mitigation measures would need to be accelerated.
"While Airbus understands that the political process must go on, as a responsible business we require immediate details on the pragmatic steps that should be taken to operate competitively.
"Without these, Airbus believes that the impacts on our UK operations could be significant. We have sought to highlight our concerns over the past 12 months, without success.
"Far from Project Fear, this is a dawning reality for Airbus. Put simply, a no-deal scenario directly threatens Airbus' future in the UK."
---
Read more
Uncertainties remain central to Brexit process
Brexit and Stormont to dominate British-Irish Council summit
Ireland will come first in Brexit talks, says Juncker
No withdrawal deal without border agreement - Coveney
---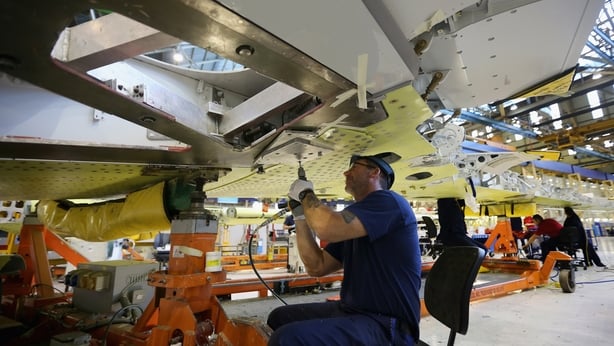 Mr Williams told BBC Radio 4's Today programme: "We're becoming increasingly frustrated with the lack of clarity and obviously time is running - we're coming up to less than nine months to go.
"Now we have to come to the point where we have to make serious decisions. Quite often those decisions are long-term in nature and without clarity it's too dangerous for us to proceed.
"We're talking about decisions in terms of safety stocks, buffer stocks of components, assuming that there will be chaos at the borders and that material won't be moving freely.
"We are talking about 'do we invest in further capacity?' And we are also talking about what will happen to components from suppliers to us and to airline customers, which today are certified under IATA rules and at the end of March next year those certifications will be invalid. Those components won't be able to be fitted in aeroplanes."
Asked how soon decisions would have to be taken, Mr Williams said: "As we go through this summer, over the next weeks, we need to get clarity. We are already beginning to press the button on crisis actions.
"The challenge of this is not a one-off decision. It will be a series of significant decisions that will accumulate as we go over the next couple of months."
In March, Mr Williams told staff in a video that Airbus was looking at buying more parts to build up a buffer stock to cope with potential disruption when Britain leaves the EU on 29 March, 2019.
Echoing calls from Germany's Siemens earlier this week, Airbus said it needed immediate details on how its operations would need to be organised.
Industry analysts say Airbus would be unlikely to pull out of the UK abruptly because of long lead times and waiting lists for its planes.
But it could consider shifting wings for the next generation of single-aisle jets, whose development is expected to begin around the middle of the next decade.
Germany, Spain or emerging aerospace suppliers such as South Korea are seen as possible candidates to take work from the UK.