Used by military and police forces around the world, drone effectors are able to jam signals and take control of a drone forcing it to land in a pre-determined safe area or return to its operator.
The technology is used at airports in the UK and it is the kind of system that Dublin Airport wants so that it can protect restricted airspace.
"At the moment when a drone comes within the vicinity of Dublin Airport we can spot that drone and halt operations until it flies away but we need to be able to bring it down or send it back to where it is being operated from," daa spokesman Graeme McQueen said.
"For that, we need a piece of technology that would allow us to do it. We see this in operation at other airports around Europe, like in London for example where they've brought it in fairly recently."
"Police there are able to see the drone, bring it down and they don't need to halt operations," Mr McQueen said.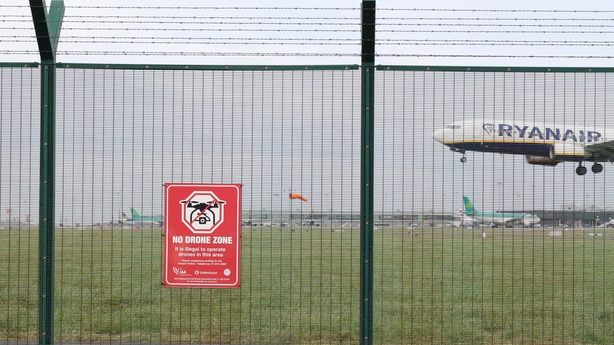 But who would operate the technology in Ireland? Would it require gardaí or the Defence Forces?
Ryanair's Michael O'Leary believes Dublin Airport staff should be able to handle the systems without requiring the support of outside agencies.
"The army and gardaí are already busy enough, the airport police are ready, willing and able to do this and the Minister for Transport needs to make a decision on this today," Mr O'Leary said.
"In most airports you have a two-man team that has a laser that they can direct at the drone which disables it."
"A colleague on a laptop can then identify where the drone is being operated from, so not alone do you take down the drone, you also identify who is operating it quickly and speedily," Mr O'Leary added.
Minister for Transport Eamon Ryan will bring a memo to cabinet on Tuesday on the acquisition of anti-drone technology.
He dismissed suggestions by Mr O'Leary that it is an "easy fix" or simple to resolve.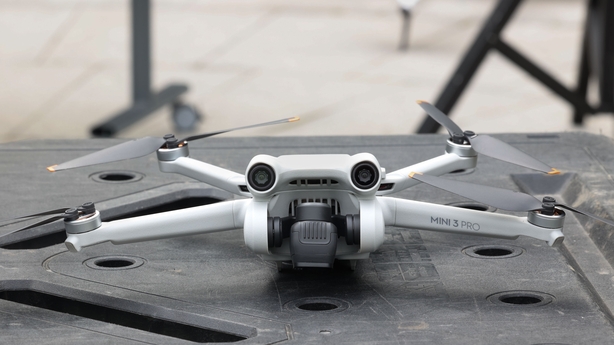 "What we are going to do on Tuesday is go to Government with a decision in terms of what type of equipment, who will deploy it, what are the legal mechanisms and that does take time," Mr Ryan said.
He added that it would be a number of weeks before the anti-drone systems are up and running and admitted that action should have been taken "quicker and earlier" to tackle the problem.
Some drones have built-in systems that will prevent the device from reaching certain heights when it is in the vicinity of an airport.
There is also technology that can track drone operators in real time and alert the authorities to their location.
Some of these systems can be switched off or bypassed by drone users, who are intent on breaking the rules.
For those bad actors, the threat of arrest and prosecution is not a deterrent nor, it appears, is the real danger their actions are posing to the public.