The Government decision to hold a Citizens' Assembly on drug use clears the way for possibly the most radical shake-up of Ireland's drug laws in the history of the State.
And it's all going to happen very quickly.
Minister of State Hildegarde Naughton, who brought the proposal to Cabinet last Tuesday, said the Assembly should be up-and-running by April and will deliver its recommendations for legislative changes before the end of the year.
Getting to this stage was a much longer process and involved, in part, a cross-party collaboration to ensure that this Programme for Government commitment is delivered.
While the Dáil is usually associated with bruising verbal jousts, there was a small cabal of like-minded TDs and Senators sharing ideas on WhatsApp and meeting regularly for a coffee.
One member of this informal group is the Social Democrats TD for Cork South-West Holly Cairns.
"I suppose one of the reasons that I feel strongly about it is because I lost a brother to drugs," she said.
"To an overdose. So that probably is what sparked my interest in it. I think, for that reason, it's not something I raise in the Dáil a lot because it's kind of upsetting, but I like working with the cross-party group and trying, actually, to really impact that change."
Another member is the Labour TD Aodhán Ó Ríordáin who warmly welcomes the creation of an Assembly but feels it is long overdue given the corrosive effect it has on the most vulnerable in his Dublin Bay constituency.
"It's actually a social justice issue. Because those who end up in prisons, and those who end up in addiction for a long time, or those who end up dead, are generally from the poorer areas of society," he said.
"And that's why we've been so slow to do anything about it."
"I sometimes feel if we had a scare in Ireland that was threatening the lives of 300 or 400 cattle that there would be a bigger Government response," he added.
A more recent member of the group is the Fianna Fáil TD Paul McAuliffe who helped create a three-part podcast Drugs In Ireland with co-host Briege McOscar.
He may sit on the Government benches, but Mr McAuliffe is in broad agreement with Mr Ó Ríordáin on the absolute requirement for change.
He told RTÉ Radio's Late Debate this week: "The Misuse of Drugs Act has not worked. Drugs have increased over the time of the act being there. We need an honest conversation.
"Drugs don't just happen in certain communities. They might just be purchased in certain communities. But drug addiction happens everywhere."
That need for an "honest conversation" is where the Citizens' Assembly comes into play.
For Ms Cairns, such an engagement is badly needed.
"There are more deaths from drugs than there are from road traffic accidents every year," she said.
"We don't talk about it enough. There's been a kind of resistance to address it. We don't have the same awareness campaigns around it like drink driving."
Sinn Féin TD Thomas Gould said the assembly simply has to work.
"The reason this Assembly is being formed is because people's lives are being devastated by addiction. You have communities being destroyed by it. So, we need to find a solution and hopefully this Citizens Assembly will help us get on that road."
While Sinn Féin didn't participate in the group, the Cork North-Central deputy says there is a political imperative to succeed.
"I think we need to deliver, because a lot of these people don't have a voice. And a lot of their families feel that they've been forgotten about," Mr Gould said.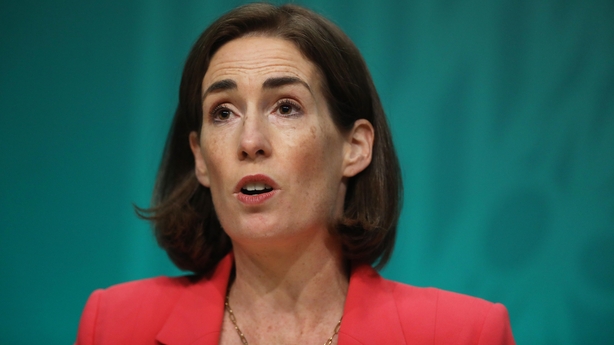 Minister Naughton told me her commitment to the Assembly is clear. She has been in her job for just over a month, but has already brought the proposal to Cabinet and is adamant that the April deadline will be met.
To that end, she will bring forward a motion to the Oireachtas next Tuesday to formally establish it.
"I can give my assurance that all of those recommendations [from the Assembly] will be taken onboard and we will respond to each and every one of them," she said.
One of the most energetic members of the informal group is Green TD Neasa Hourigan, who told me how she'd been "pushing, pushing, pushing" to get this Citizens' Assembly over the line since the Government was formed. She feels it's a real achievement for her party in Government.
Representing people in the Dublin Central constituency has meant witnessing the chilling impact which drugs can have on inner city communities and led her to conclude that our criminalisation policy is compounding the problem.
"The research shows that children, as young as nine or 10, are being used as couriers or being used as information gatherers or lookouts," Ms Hourigan said.
"That is incredibly serious. When you criminalise people very early in that conversation, you're actually deepening their deprivation."
Ms Hourigan also used that term "honest conversation" when it came to the Citizens' Assembly.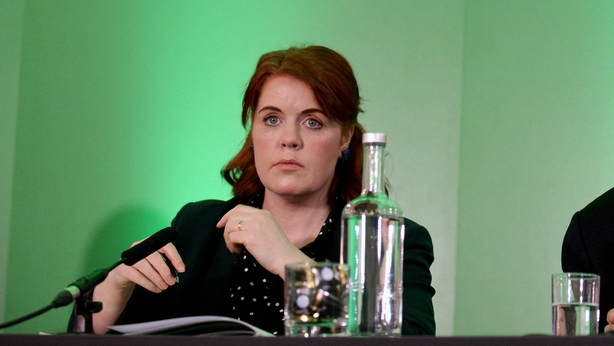 "We kind of adopted a war on drugs mentality from the US, from the '70s '80s and '90s. It hasn't worked for us. We have very high levels of drug deaths within the EU and it has huge costs to the State."
Maybe it is not a surprise, given the cross-party collaboration on the topic, but Minister Naughton also phrased it as an "honest conversation" when telling me that she "absolutely" believes that policy on drugs needs to change.
One of her key aims is to ensure that the Assembly should include people who've recovered from addiction, along with family members. She also wants the voice of under-18s to be heard.
"I have initiated a consultation with young people through Comhairle na nÓg and youth groups who deal with drugs' issues in disadvantaged areas, and they will have an opportunity to feed into the Citizens' Assembly," she told me.
One reason for that focus is the stark statistic that the highly potent cannabis of today has eclipsed alcohol when it comes to young people, under the age of 25, seeking addiction treatment.
But when the Citizens' Assembly reports, just how far will the State be prepared to go? Decriminalise? Legalise? What?
All of the TDs who I spoke with had to be cajoled into giving an answer to these questions - saying that they didn't want to prejudge what any Citizens' Assembly might recommend.
However, there appeared to be two main options: a policy of decriminalisation or, a step further, regulation of such drugs by the State.
Fianna Fáil's Paul McAullife backs the former approach.
"I'm very clear that we need to look at decriminalisation. I think that will help us treat people with addiction and that's where my focus is."
Gino Kenny, of People Before Profit, believes that a more radical approach is needed to reduce drug addiction and, crucially, eliminate drug gangs.
"Once you don't have regulation [of drugs], someone else will control it - and that's the black market," he said.
"So there is a debate to be had about regulation of all drugs - even ecstasy, cocaine and heroin."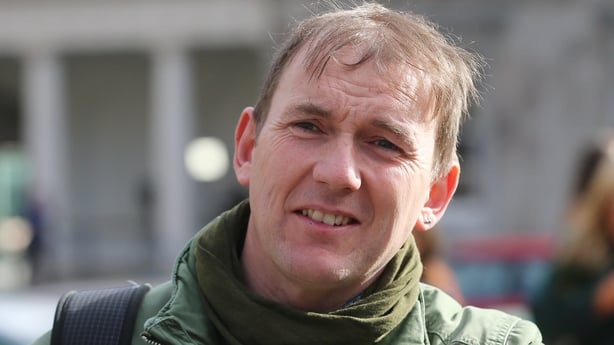 The Dublin Mid-West deputy argues we have to re-examine existing policies in that light.
"At the moment, there are 11,000 people on methadone. It's a heroin substitute," he said.
"Obviously this was a temporary measure, but now it's become a permanent solution for people trying to come off."
Deputy Kenny says drugs are the most profitable business in the world, and a tiny number of gang leaders are hoovering-up the massive profits.
Deputy Neasa Hourigan agrees.
"Unless we nobble the issue of supply, we're really not going to extricate gangs out of it," she said.
"And if you look at the Spanish model, where they have cannabis clubs - that provides a kind of community supply. You're never really going to deal with gangs, unless you do that."
All members of the group, which also includes Independent Senator Lynn Ruane, believe that the solutions to addiction require both health and social supports.
Thomas Gould also argues this is crucial.
"If we're going to be serious about the Citizens' Assembly, and the outcomes of it, then we also need to be serious about people in addiction, investment in recovery and support for people in recovery."
That wider lens is backed by Independent Senator Eileen Flynn,
"I believe in making people safe, you know, around having the facilities that people can go in and use and dispose of their needles as well," Ms Flynn said.
She believes that wider society also needs to recognise a related unfairness in the State's approach heretofore, which pivots on where you live.
"If you're from certain parts that's more upper class, you're not [viewed] a drug addict and it's not a crime to actually take drugs. But if you're from Tallaght, Clondalkin, or Ballyfermot - you're labelled as a junkie. You're labelled as a criminal as well," the Senator told RTÉ Radio's Late Debate.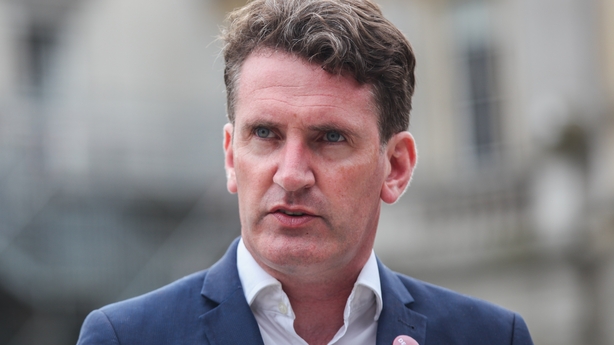 Deputy Ó Ríordáin agrees.
"Those who end up in court, those who end up dead, those who are scraped from alleyways and public toilets after overdoses, they're not very powerful people," he said.
"Politicians and media commentators are allowed to use dehumanising terms when referring to them - and they get away with it."
The Assembly, with its 99 members from the public and an independent chairperson, will be able to examine what's happening in Ireland, as well as the EU and beyond.
Deputy Ó Ríordáin adds that the assembly's focus can't just be about supply, reducing drug use and enforcement.
He said: "While that has a place in the debate, it cannot be what this Citizens' Assembly is about. The assembly has to be about those who are at the rough-end of drug use, in addiction and how the system deals with them.
"And how unfairly the system deals with them - the stigma and shame that's caused by the current approach."
She told me: "Unless we nobble the issue of supply we're really not going to extricate gangs out of it. And if you look at the Spanish model, where they have cannabis clubs - that provides a kind of community supply. You're never really going to deal with gangs, unless you do that."
Minister Naughton said: "It's a really important piece of work. And it's important from a legislative point of view… from a government point of view… that we get this right. There may be areas that we just haven't even thought of yet… or solutions in this space… that we need to be able to take on."
The TDs and senators who spoke to me expect there to be reticence, if not a push-back, against some of the ideas which they're advancing.
They anticipate opposition from doctors about liberalising drugs, or parents fearful of the availability of drugs, or communities hit hard by drugs who would baulk at any "soft" attitude by the gardaí and the State.
Yet, a champion of the Citizens' Assembly model, Professor David Farrell of UCD, says he believes it can be successful - even though the topic of drugs attracts strongly-held views and fixed positions.
"It's a topic where politicians can struggle with - what's the best position to take? A Citizens' Assembly provides a good venue to allow space for calm, reflective, informed and open discussion that hopefully can then provide guidance to policy makers," he said.
The Citizens' Assembly is, however, only the first step.
Once it publishes its recommendations, the report will be sent to a special Oireachtas Committee to consider its merits and assess what should happen next.
For deputy Gino Kenny, the clock is ticking as any new laws would need to be passed before the General Election which will be held, at the latest, in Spring 2025.
"I'm quite sceptical of this administration changing the current status quo," he said.
"In a hypothetical situation, if the Citizens' Assembly makes recommendations around decriminalisation then the Government essentially only has a year to implement that."
The concern, one shared by many in the informal group, is that the Coalition could run out of time and the Assembly report could end-up sitting on a shelf.
Another concern is who the Government will appoint to the important role as chair of the Assembly.
Minister Naughton believes those concerns can be allayed.
Despite all of the complexity of the problem, and difficulties in acting, Deputy Cairns thinks that the public is ready to take the next step.
"We have, as a society, got to a point where we're 100 percent ready to address it," she said.
"We want to address it. And I do think the best way to do that is through a Citizens' Assembly."
Last year, the loss of biodiversity and a directly-elected mayor for Dublin were the focus of a Citizens' Assembly.
You can read the Terms of Reference for the Citizens' Assembly on drug use here.