On Wednesday 18 January, the Dáil will return and the Government will be back on the rack.
The array of crises facing the Coalition is formidable.
RTÉ's Political Correspondent Paul Cunningham assesses the seven biggest challenges of 2023.
1. Health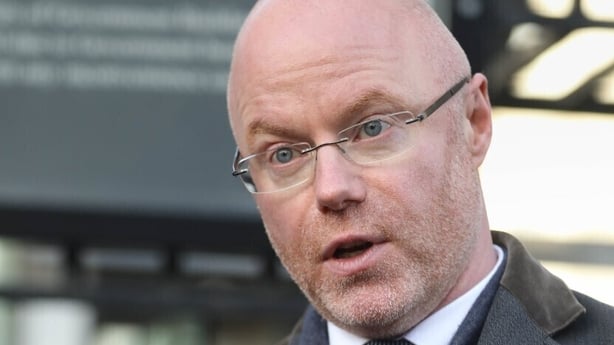 "Completely unacceptable." That was the verdict of Health Minister Stephen Donnelly to revelations that a 70-year-old woman, Patricia McCarthy, recently spent 57 hours in a chair waiting for a bed in Cork University Hospital.
The big problem for Minister Donnelly is that lengthy delays are the norm this time of year.
Last Tuesday, a record 931 people were waiting for medical care on trolleys. He contended that Ireland was facing a "perfect storm" due to Covid-19, flu and respiratory infections.
He also pointed to the State's increased annual health budget of €23.5bn; 16,000 additional staff over the past three years; and 1,300 new beds over the same period.
However, his suggestion that the hospital crisis is being addressed may not register with the public.
Indeed, listeners to RTÉ Radio 1 this weekend heard the Irish Medical Organisation's GP Committee chair, Dr Denis McCauley, say he's worried about sending his patients to hospital because of the desperate conditions.
Health is in crisis and Minister Donnelly is the person who the Government is reliant on to get on top of it.
2. Housing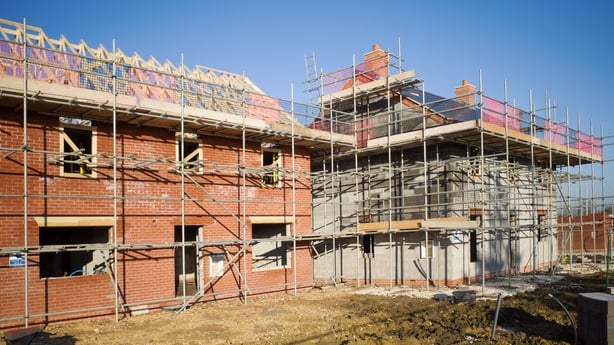 You know you're in trouble as a Government when President Michael D Higgins declares that housing isn't a crisis anymore it's "a disaster" and our "great, great failure."
How can you argue against that position when the latest homelessness figures, published on Friday, show that we hit a record high last November:
11,542 people were accommodated by homeless services, up 26.8% on the previous year.
The job of turning it around falls on the shoulders of Housing Minister Darragh O'Brien who also has to contend with house prices jumping by 6% last year, according to Daft.ie, and sky-high rents.
He asserts that in 2022, more than any year in the past decade, more houses were built; more first-time buyers bought homes; and more people were prevented from falling into homelessness and exited homelessness.
He argues his Housing For All plan is making the difference because of the unprecedented levels of Government funding.
The target of building 24,600 homes in 2022 was exceeded, but there are concerns over the 2023 target.
Then there's a pending decision on whether to extend or end the moratorium on evictions. It's due to expire on 31 March, after which there's a phased return of evictions for those who have a notice to quit.
A big decision. Much of the Government's credibility with the public will be reliant on Minister O'Brien delivering.
3. Migration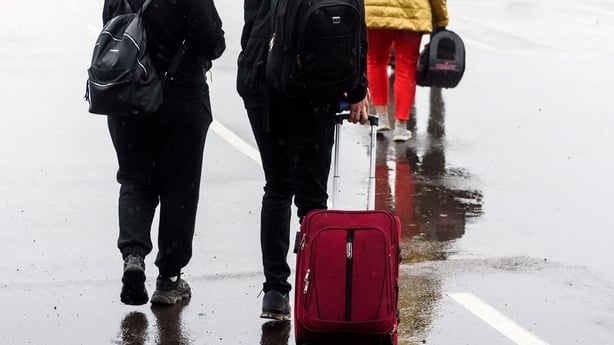 When the late British Prime Minister Harold Macmillan was asked what was the most troubling issue of his premiership, he reputedly replied: "Events, my dear boy, events." It rings true. After all, who could have predicted last January that by the end of 2022 Ireland would be hosting almost 70,000 people from Ukraine?
Another 13,000 people sought international protection - the highest number on record.
The person who has to tackle this multifaceted problem is Roderic O'Gorman, who's not just the Minister for Integration but also Children, Equality, Disability, and Youth.
According to himself, Ireland is dealing with the greatest humanitarian crisis it's ever faced and needs to devise a new migration service that responds to the arrival of large numbers of people.
Minister O'Gorman therefore has to institute deep structural reform while, at the same time, dealing with new arrivals - an immense challenge by any standards.
4. Cost-of-Living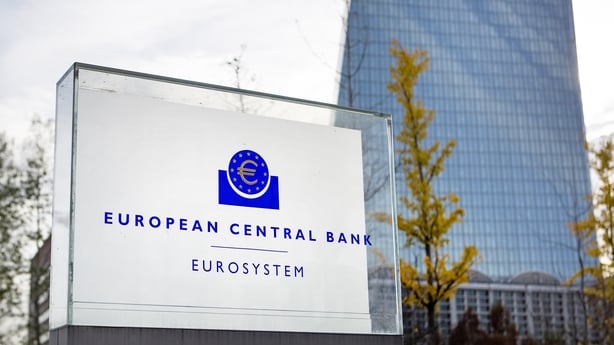 At the end of February, the Government faces a crunch decision: does the Cabinet decide to extend or discontinue financial supports aimed at buffering businesses and householders from the lash of inflation.
Taoiseach Leo Varadkar has signalled he'd like to extend some support, arguing a "cliff-edge" isn't a "credible position." Yet, some supports will be axed, or tapered off.
Even though inflation dropped to 8.2% in December, that does not necessarily translate into lower prices. Householders will continue to be put to the pin of their collar in 2023.
Anyone with a tracker mortgage, for example, looks set to get another kick from the European Central Bank in the coming months - with possible interest rate increases amounting to an additional 1% by April.
The ECB may be independent but it's not above criticism. The first big tests for Finance Minister Michael McGrath will be on the domestic issue of cost-of-living support and his response to any further interest rate hikes from the ECB.
5. Economy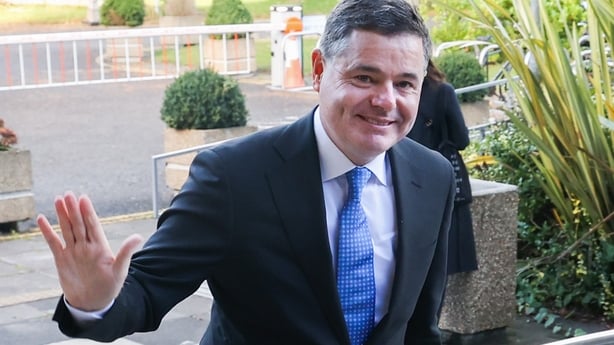 €22.6bn. That's how much corporation tax the Exchequer netted in 2022 - up a whopping 50% on the previous year.
That jump has resulted in corporation tax leapfrogging VAT as the second biggest source of tax revenue for the State.
So how best to use these bumper returns, without having a negative impact on the wider economy?
Because if the Government allocates the money to recurring annual expenses - like hiring more health workers - this could cause considerable difficulties should corporation tax returns collapse.
For years, Public Expenditure and Reform Minister Paschal Donohoe has predicted that corporation taxes would decrease over time.
So far, the windfall taxes have continued to flow into the State's coffers. Last year, the Government used some of this resource to pay for one-off measures aimed at alleviating the cost-of-living crisis.
What will be the approach in 2023 - which could be the year when the corporate goose stops laying golden eggs? How will Ireland cope if the State's finances shift from surplus into deficit?
6. Climate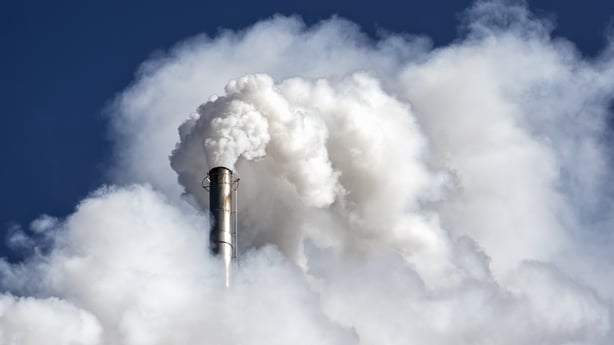 The Green Party leader and Minister Eamon Ryan, more than anyone else around the Cabinet table, has the herculean task of trying to ensure that the State's ambitious targets on climate action are achieved.
Remember, the initial target is to reduce greenhouse gas emissions by a whopping 51% by the year 2030. To underline the difficulty of the task, Ireland's emissions actually increased in 2021 and were expected to do the same in 2022.
Indeed last September, Ireland was found to have the third highest level of greenhouse gas emissions per capita in the EU.
Minister Ryan has argued over the New Year that it is possible to drive down our emissions by nearly 5% in 2023 - that's despite an increasing population and ongoing economic growth.
Taoiseach Leo Varadkar was equally upbeat at the launch of the updated Climate Action Plan in late December when he described climate change as "the most pressing long term global challenge of our time", adding that Ireland is facing up to that challenge.
At some point - and soon - the optimistic rhetoric has to be reflected in decreasing emissions. Could that be 2023? The omens are not particularly good.
7. The unknown unknowns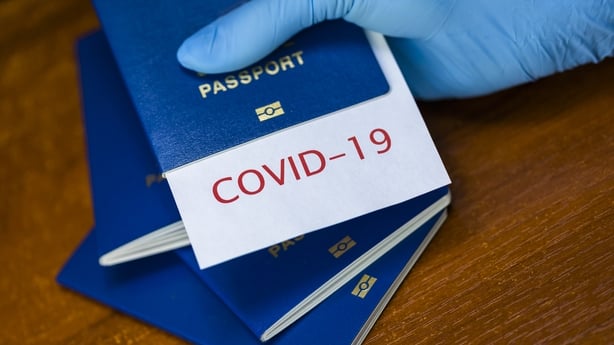 In politics, there are always unexpected developments. Governments have to constantly grapple with events that hadn't been predicted but which could have dramatic consequences. Covid-19 would be a good example in 2021.
Last year's was the war in Ukraine. What's ahead of us in 2023? Well, obviously, we don't know yet. But it's coming…