When I first started covering health 35 years ago emergency department overcrowding was an issue, but certainly not on the scale now being experienced in Ireland.
At that time, particularly in Dublin in the late 80s and early 90s, there was a system whereby only certain hospitals on the south and north side of the capital were "on call" to take ambulance cases.
At that time, they were called Accident and Emergency (A&E) Departments, but that has since changed to Emergency Departments.
Governments at the time set up task forces to develop solutions. One of the key reports commissioned was from David Kennedy, former CEO and Chairman of Aer Lingus.
He produced the Kennedy Reports for Government on how to ease A&E overcrowding.
This week has been the worst on record for hospital overcrowding, but it is not a new problem. Previous ministers have promised to tackle the issue | https://t.co/Gqi775EbQ4 pic.twitter.com/04YYRZ7ePT

— RTÉ News (@rtenews) January 6, 2023
Steadily over the years, and especially since around 2006, the situation has been disimproving. This week we saw the highest number ever recorded, 931 patients on a single day, waiting for admission to a bed.
In recent years, there have been HSE Winter Plans, extra funding, more consultants and nurses in EDs, the establishment of the Emergency Department Task Force (EDTF) and a raft of initiatives.
But chronic overcrowding seems to be almost ingrained in the system now, and can be almost an all-year round issue, not just a January problem.
These are not just numbers, each patient is an individual requiring care, some more urgent than others in terms of the time within which they need to be treated
In 2006, I was the reporter for an hour-long RTÉ Prime Time Investigates documentary, which revealed the scale of conditions in emergency departments, through undercover footage and patient interviews.
The then-minister for health, Mary Harney, described the situation as "a national emergency". On the day that national emergency was declared, there were 384 patients on trolleys.
Actor Brendan Gleeson created a furore when he spoke out on The Late Late Show on 17 March 2006 on conditions in emergency departments.
He said that elderly people were being left on trolleys ad nauseum, and that patients were going to die in disgusting circumstances.
Health unions and organisations are united in the view that the situation now is putting patients' health and lives at risk. Indeed, on Thursday, interim Chief Executive Stephen Mulvany said the current situation was a patient safety risk.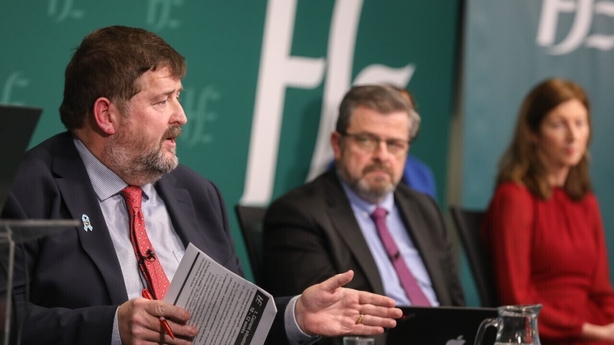 In the last week, according to the HSE, 1,800 patients waited over 24 hours in emergency departments. These are not just numbers, each patient is an individual requiring care, some more urgent than others in terms of the time within which they need to be treated.
The HSE says the average wait in emergency departments is currently 8.3 hours, and this rises to 13.8 for patients who require admission to a bed, after clinical assessment.
Context is everything. Today we have a much-increased population of over five million people, and also a growing ageing population that often needs this acute level of care.
In the past three decades, Ireland has not built one new major acute public hospital to cope with growing demands, if you exclude Beaumont (1987) and Tallaght hospitals (1998), that were built to merge existing facilities. The new National Paediatric Hospital due to open around 2025 is also a merger of three children's facilities.
The Department of Health's Key Health Trends Report 2022, published in December, shows that in 2012 there were 10,337 acute hospital inpatient (overnight) beds. Last year, this increased to 11,337.
So, in a nine-year period, an extra 1,000 inpatient beds were added to the health system.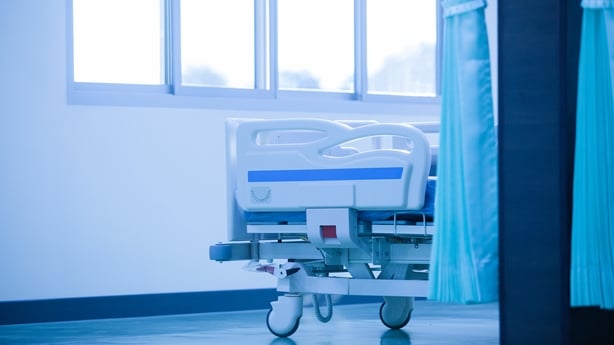 The Government says that since last year, around 950 more beds have been added. But not all the beds planned have been opened, and the HSE has said that bed capacity is just under 12% of what was planned.
Limerick University Hospital is consistently one of the hospitals with the largest number of patients waiting in its emergency department. The undercover filming by RTÉ News broadcast this week laid bare the stark reality of conditions, rows and rows of trolleys, lined up in corridors, with patients, often elderly, having to wait without privacy or dignity.
We also saw how access for health staff to care for patients is hampered.
In the case of Limerick, campaigners point to the closure of the emergency departments at Nenagh and Ennis hospitals, and St John's Hospital, as big factors in the added pressures on Limerick. The closures themselves were due to concerns about the hospital emergency departments being unsafe for critical cases.
Limerick University Hospital and the region serves a huge population of more than 400,000 people, and that is an additional factor. A new €90m modular unit with 96 beds is being built at the hospital to help ease pressures. But it will take two years to complete and equip.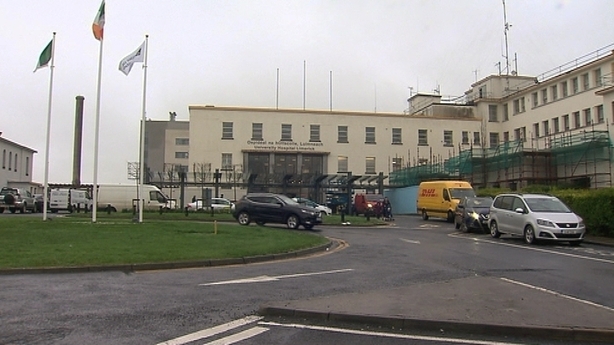 Yesterday, Stephen Mulvany visited the hospital to see first-hand the emergency department pressures there.
From next week, Ennis Hospital will deal with emergency patients who would normally go to Limerick, once they are not in a critical status.
As a temporary measure to try to ease the overcrowding crisis, hospitals are being asked by the HSE to operate a seven-day week service, for the short term. Hospitals are largely quieter at weekends and effectively are only fully active Monday to Friday, except for the emergency departments, which never shut.
Consultants are now being asked to come in at weekends to help with the assessment of patients and get patients discharged faster. The HSE has said this measure is not sustainable but is needed at this time and is being introduced for patient safety.
The build-up of patients in hospitals at weekends is one of the contributory factors to having high levels of bed occupancy and severe overcrowding on Mondays and Tuesdays. As discharges happen during the week, the overcrowding levels tend to reduce from Wednesdays to Fridays.
Some hospital consultants attend at weekends and the health service has acknowledged that many work above their contracted hours. The planned new Sláintecare public-only work consultant contract will include formal rostered hours for consultants on Saturdays, for the first time. However, the impact of this will take some years to have an effect, depending on how many doctors actually opt for the new contract.
The HSE has urged people to consider all alternative options to going to an emergency department, where possible and appropriate. That may mean using GPs, Out-of-Hours services, Minor Injury Units or pharmacies.
However, Dr Fergal Hickey, Communications Officer with the Irish Association for Emergency Medicine and a consultant in emergency medicine of vast experience, said this was not the right call by the HSE.
We need your consent to load this rte-player contentWe use rte-player to manage extra content that can set cookies on your device and collect data about your activity. Please review their details and accept them to load the content.Manage Preferences
He pointed out that many people do not have a GP, or cannot access a GP, and that injury units are not suitable for people with respiratory issues. Dr Hickey said that Ireland is short of acute hospital beds and that the systems have "fallen over spectacularly".
He said it was time to stop talking and to start action, or this problem will happen on an ongoing basis.
Stephen McMahon of the Irish Patients' Association said that the HSE and the Government have been led into an emergency response, due to the lack of preparation. He said that the Emergency Department Task Force set up in 2016 by then-minister for health Leo Varadkar provided a whole-of-organisation senior management response, with patient representatives on board too.
"It met as many as nine times in a year during Leo Varadkar's tenure but has only met twice this year," Mr McMahon said. "Bed capacity is a big factor. Bed numbers are regularly announced and repackaged. There never seems to be a reconciled bed count."
The Private Hospitals Association has said it is keen to assist. It says that the current arrangements between the HSE and private hospitals are very ad hoc and it would like to see a formal long-term multi-annual partnership, to deal with such crises.
Amid all the statistics, expert views, and general commentary, people on trolleys are individuals who are unwell and need care. They are someone's mother, father, son and daughter, partner, wife, husband or friend
So far, there are 188 private hospital beds available for use for clinically appropriate public patients. The HSE also wants to increase the number of hospital-contracted private nursing home beds. So far, hospitals have contracted 40 private nursing home beds and this number is expected to rise.
While Covid-19 case numbers appear to be easing, a further rise in influenza cases is predicted for the next 3-4 weeks. There has been a warning from the HSE that overcrowding could get worse before it gets better.
The Irish Hospital Consultants Association insists that 5,000 more acute hospital beds are needed to expand capacity. The Government points to the largest health budget ever of €23 billion this year, and that there are 6,000 more doctors and nurses and GPs now have better access to diagnostics.
Amid all the statistics, expert views, and general commentary, people on trolleys are individuals who are unwell and need care. They are someone's mother, father, son and daughter, partner, wife, husband or friend.
This week, we heard some harrowing personal stories from patients on trolleys, in some cases waiting for 57 hours, some on chairs, others in corridors with a cold wind blowing in from an open door.
These are people waiting and hoping for their situation to improve and to get to a hospital bed, to rest and sleep and recover.
After successive years of overcrowding, significant extra funding, copious analyses and action plans, the fundamental question remains – why has the problem not been fixed?