The file on the murder of Sophie Toscan du Plantier is stored in the strong room of a west Cork garda station.
It is a substantial file, running to more than 4,000 pages.
The investigation into the murder a couple of days before Christmas in 1996, of the French film producer Sophie Toscan du Plantier on the isolated laneway leading to her holiday home at Toormore near Schull has always remained open.
Despite the passage of more than two-and-a-half decades, detectives continue to work on it actively.
The decision, at this stage, to order a full review of the investigation to date is a significant one, notwithstanding the fact that it is not the first review.
The decision was not taken lightly, and it was not entered into hastily.
Neither was the decision taken without some degree of optimism about the prospects of a successful outcome.
However, sources with knowledge of the investigation over many years are divided on whether a cold case review now can lead to a much-sought breakthrough.
On the one hand, there have been advances in forensic science; there are the inevitable changes to people's personal circumstances that take place over time; and cold case reviews of other investigations undertaken in the past have yielded some successes, including court convictions.
On the other hand, there have been well-publicised criticisms of the original investigation and there are those involved in the case who find it difficult to see how deficiencies can be repaired or put right, particularly with the passage of time.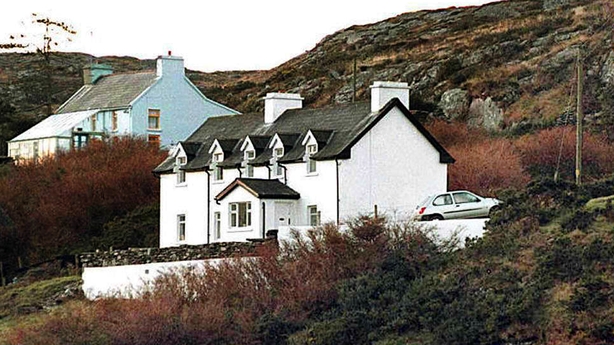 It is fair to say that, among those with knowledge of the investigation, opinions on the prospects of success of any review tend to be polarised.
Several months of very detailed work was undertaken to inform the decision to order a full review of this case.
Last summer, on the direction of Garda Commissioner Drew Harris, the head of the Garda's Serious Crime Review Team, Detective Superintendent Des McTiernan, was asked to conduct a reassessment of the Toscan du Plantier murder investigation.
This in itself was not a cold case review. It was, instead, referred to as a scoping exercise.
Two high-profile documentaries on Madame Toscan du Plantier's murder aired over the summer of last year, one on Sky and the other on Netflix. They had the effect of catapulting the case back into the public consciousness, nationally and internationally.
For some, they were learning about the detail of the case for the first time. Either way, there is a fascination with this case, as there always has been. The fascination provoked huge attendant publicity.
That publicity led to calls for a cold case review of the investigation. There have been similar calls in the past, over many years.
The investigation itself has been reviewed on at least three occasions previously - twice internally by senior gardaí, in 2002 and 2005; once by GSOC, which reported in August 2018.
The person most closely associated with the case, Ian Bailey, was among those who called for such a review. Mr Bailey self-identified as the chief suspect in the garda investigation, although he has always denied involvement. He was twice arrested for questioning by gardaí investigating the murder, but he has never been charged with involvement here.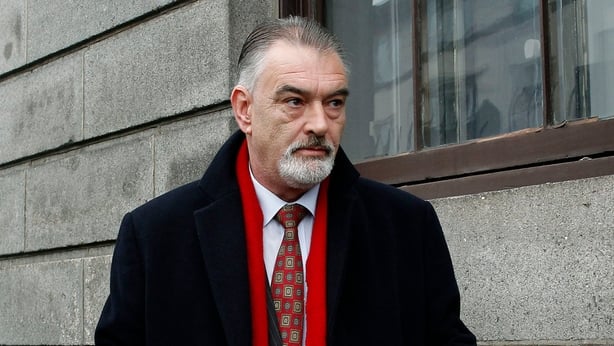 In February 2007, he ended an eight-year libel action against five Irish and British newspaper groups when he withdrew all of his claims in the High Court. Mr Bailey had alleged that the newspapers had branded him a murderer.
In March 2015, Mr Bailey lost a separate High Court case against the garda and the State, in which he sought damages alleging he was wrongly arrested on suspicion of the murder.
Four years later, in May 2019, Mr Bailey was convicted in absentia by a court in France of the murder of Madame Toscan du Plantier. He was sentenced to 25 years in jail. Under French law, anyone found guilty of a crime in absentia is entitled to a second trial in France, where they will be present in court and represented by defence lawyers.
However, in October 2020, the High Court here rejected a third attempt by French authorities to extradite Mr Bailey for the murder.
Last May, Mr Bailey wrote to Commissioner Harris asking for a new review, for his name to be cleared, "so I may be released from this unbearable torture before it's too late".
However, sources indicate that the aim of the review just announced will be concerned solely with establishing who murdered Sophie Toscan du Plantier.
The steps which led to the announcement of this review were taken quietly, largely away from media glare.
As part of their scoping exercise, Det Supt McTiernan, a detective inspector and a small investigation team drawn from the Serious Crime Review Team, worked mainly from Dublin throughout the second half of last year.
The file on the Sophie Toscan du Plantier murder is indeed huge, but over the years it has been digitised, allowing for remote access.
Det Supt McTiernan and members of his team travelled regularly to west Cork, where they met gardaí who are actively involved in the murder investigation and who have intimate knowledge of the file: Chief Supt Con Cadogan, who is responsible for policing in the Cork West and Cork North garda divisions; Supt Joe Moore of Bandon, Inspector Eamon Brady and Det Sgt Derek Mulcahy.
Members of the team from Dublin would ask to see original copies of documents about which questions had been raised when they were being examined digitally.
The work, therefore, of Det Supt McTiernan and his team was detailed and painstaking. It fed into a report submitted by McTiernan to Assistant Commissioner John O'Driscoll, whose Garda National Drugs and Organised Crime Bureau is responsible for the Serious Crime Review Team.
It is not a coincidence that Assistant Commissioner O'Driscoll retired at midnight last night, recommending that this review should be carried out was one of his final acts as a garda.
As an interesting aside, Asst Commissioner O'Driscoll is a native of west Cork. Although he has spent most of his time as a garda in Dublin, he is not without his own local knowledge of this case.
Given the size of the existing investigation file, the review will take some considerable time to complete.
And there will be only one measure of success: establishing beyond reasonable doubt who murdered Sophie Toscan du Plantier.