It seems as if Boris Johnson has survived the 'partygate' scandal - at least for now.
It is remarkable considering that while he was Prime Minister, Number 10 Downing St became the building to receive the most fines for Covid breaches in the whole of Britain. This, combined with the fact that opinion polls show most people do not believe him.
It is generally conceded that things would have been different if recent photos had been published in January when Mr Johnson was being excoriated in the House of Commons culminating with former Brexit Secretary David Davis telling him "in the name of God, go".
However, Sue Gray's report has come late in the day. After a passage of time along with the Ukraine war, the cost of living crisis and the lack of obvious successor, it seems that despite the fairly damning findings there is no huge appetite for a leadership heave.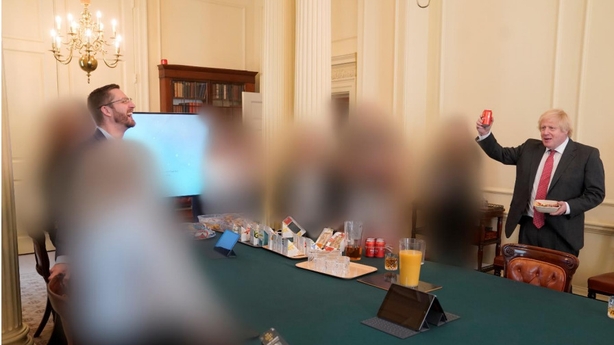 The details of alcohol-fuelled gatherings include a group damaging a child's swing in the Number 10 garden last April by playing on it; the last person left that event at 4:20am. Another event in the Cabinet Office in June 2020 was the scene of one person getting sick and two others having an "altercation".
All this while gatherings were banned except for work purposes.
Boris Johnson says he takes full responsibility but adds that details like that were not known to him until he read the report. He said he was "surprised and disappointed" and "appalled" to hear that cleaning and security staff were poorly treated by those attending.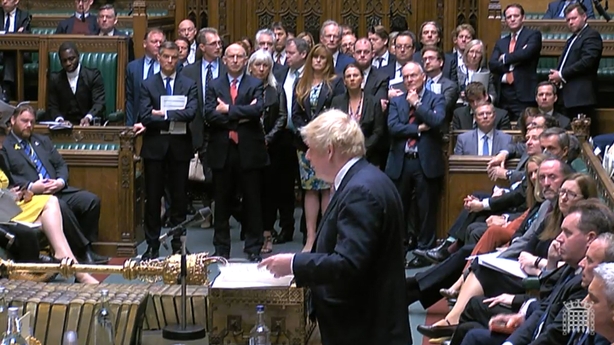 This lack of knowledge is why he denied to parliament there were breaches of Covid regulations at Number 10. However, he told reporters at a press conference that he does not believe staff were misleading him either.
"They genuinely believed what they were doing was working and did not think it was in conflict with the rules, that's what they told me."
Reporters pointed out that Principal Private Secretary Martin Reynolds said in a WhatsApp message that "we seem to have got away with" about one gathering and that attendees to another event were told to hide their bottles of wine going into Number 10.
However, Mr Johnson was able to bat away those questions by saying he was not going to comment on individuals.
He is able to say that the Metropolitan Police cleared him of any involvement in those incidents and that he had left events like the leaving do on 13 November before any breaches occurred.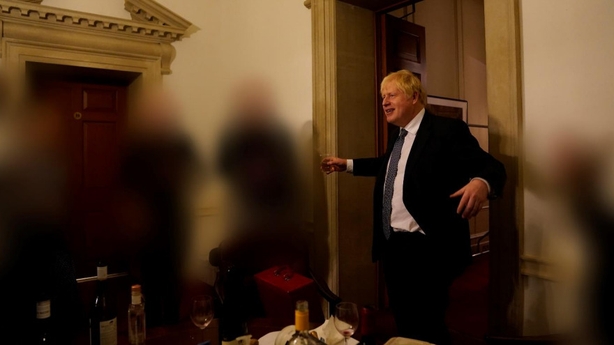 His only fine was for an impromptu birthday celebration which he did not plan.
The Met Police are coming under scrutiny for their role, with accusations of a lack of consistency in the way some have been fined and not others. The Mayor of London Sadiq Khan has demanded an explanation. The campaigning group The Good Law project is threatening legal action.
The Met had originally declined to investigate the Partygate allegations saying they did not carry out such inquiries 'retrospectively'. However, after Sue Gray began her work the police announced that they were, after all, going to investigate the affair and her work was halted.
One result of this was she stopped investigating the so-called 'Abba party' in Mr Johnson's flat, held the night of Dominic Cummings' departure. In her report, she stated that she decided not to resume this investigation as "it would not be necessary, appropriate or proportionate".
The Met Police did hand out 126 fines for Covid breaches around Number 10 and those fined included the Prime Minister and the Chancellor of the Exchequer.
And of course there is still more to come - Mr Johnson's claim that he did not mislead parliament will be investigated by a special committee.
Partygate is not completely over yet.