Starving the Russian state of the revenues it needs to pursue the invasion of Ukraine has focused mostly on oil and gas.
However, there is another Siberian resource which is coming under scrutiny and is currently embarrassing the Belgian government: Diamonds.
The city of Antwerp is the biggest diamond trading hub in the world.
But Antwerp's increasingly close links to the Russian mining giant Alrosa, one third owned by the Kremlin, has drawn the disapproving attention of politicians and non-governmental organisations alike.
On Thursday, the Ukrainian president Volodymyr Zelensky begged Belgian MPs to stop the flow of Russian diamonds to Antwerp.
"Peace is worth much more than diamonds," he told the federal parliament by video link.
"There are people for whom the diamonds sold in Antwerp are more important. Are revenues more important than the battle we are waging?"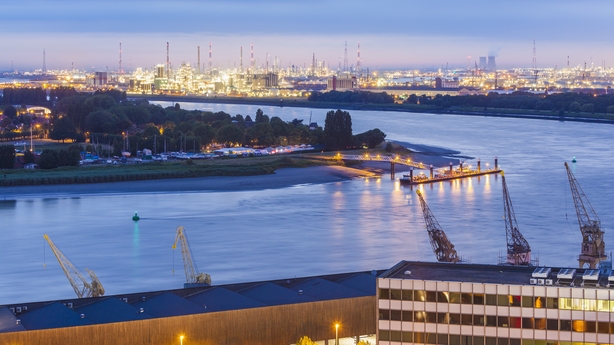 In recent days an uncomfortable spotlight has shone on the links between Antwerp and Alrosa.
Chief executive Sergei Ivanov Jr enjoys close personal ties with Vladimir Putin, but the company is also reportedly linked to Russia's nuclear weapons programme and to its military submarine sector.
Yet it continues to sell €1.8 billion of rough diamonds each to around 20 diamond dealers in the Flemish capital, money which largely goes back to the Russian treasury.
Alrosa has been placed on US and UK sanctions lists, but it has yet to be sanctioned by the EU. Ivanov Jr, also a board member of Gazprombank, has been named in US sanctions.
His father, Sergei Borisovich Ivanov, served alongside Putin in the Soviet KGB and later variously became the Russian president's defence minister, deputy prime minister and chief of staff.
Belgian media have been reporting that Alrosa has funded the submarine sector and even has a Black Sea fleet vessel named after it.
Alrosa also owns shares in Russia's largest iron mine which has been accused of providing raw material for Russian tanks (Evraz, the steelmaker also involved in the mine, is part owned by Roman Abramovich, the outgoing and sanctioned owner of Chelsea Football Club).
"Alrosa is one company that not just ships rough diamonds to Antwerp," says Belgian Socialist MEP Kathleen Van Brempt, "but it also uses the revenues, clearly, for military purposes. These are blood diamonds, as we had blood diamonds from Africa."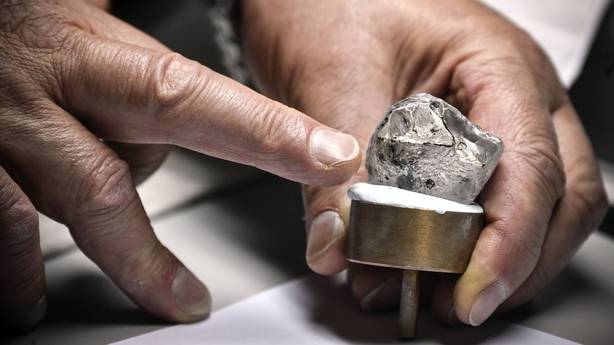 Alrosa the company is typical of the Putin-era corporate sector: Its board is filled with former KGB members, politicians and bankers.
But it also seems to have run a highly successful charm offensive in Belgium. Local politicians have either been happily photographed alongside Sergei Ivanov Jr when he has been in town, but they have more recently been quietly lobbying against any Belgian or EU move to target Russian diamonds.
"The [diamond] industry has a very strong lobby in Antwerp," says Hans Merket, a researcher and member of the Kimberley Process Civil Society Coalition.
"Industry and political interests are very intertwined because it's an important sector for Belgium, and Russian diamonds are globally very important. One quarter of the diamond market in Antwerp is Alrosa."
Those links have grown even after Russia's invasion of Crimea in 2014. On 6 December, while Russian forces were continuing their build up on Ukraine's borders, the Antwerp World Diamond Centre (AWDC) celebrated a new contract with Alrosa (the company has an office in Antwerp).
The Belgian prime minister Alexander De Croo has said he would not block the inclusion of a ban on Russian diamonds
The company extracts around 30 million carats from Siberian mines every year and 60% of those end up in Antwerp, according to Belgian media reports.
The AWDC, which declined to speak to RTÉ for this article, has argued that closing down those shipments would simply force Russia to sell to rival diamond hubs in Dubai and Mumbai - trading centres which, they say, have far less exacting ethical standards.
Belgium would lose 10,000 jobs and the industry would be even more lax, the body says.
Hans Merket, the researcher into diamonds and conflict zones, says the 10,000 lost jobs figure is exaggerated, but he agrees that following the blood diamond scandals of the 1990s, when the murky diamond trade was revealed to have funded civil wars, dictators and rebels alike, Antwerp cleaned up its act.
Regulations have been tightened, meaning all diamonds that arrive in Antwerp are checked under a public-private partnership involving the AWDC and Belgian government to ensure they conform with the Kimberley Process Certification Scheme, created by the United Nations to prevent the trade in conflict diamonds.
"There's no other trading hub in the world that has the level of control that Antwerp has," says Merket.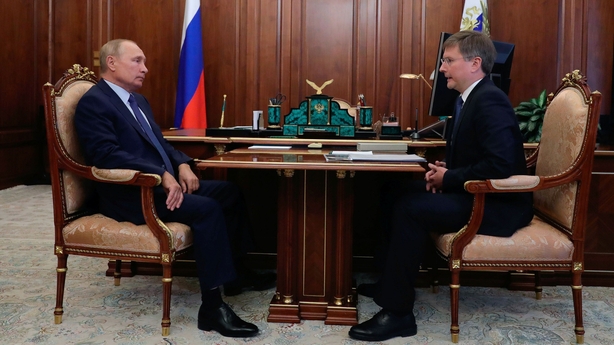 However, the Kimberley Process targets diamonds funding rebel groups trying to overthrow governments, and not governments using the money to fund their militaries.
"While it certifies all these diamonds as conflict-free, it's a very narrow definition of conflict," says Merket. "That has become a problem for Antwerp and all diamond centres in the world."
Even the US sanctions are ambiguous. Alrosa diamonds flow to the Antwerp market place where they are sold to dealers who bring them to Mumbai or Dubai for cutting and polishing.
Often they will return to Antwerp for final polishing and onward sale.
Those luxury products are then free of US sanctions because they are regarded as Belgian and not Russian diamonds.
"There's no sector-wide, functioning traceability system," says Merket, "meaning it becomes impossible to link a diamond you see in a trading centre with the place it came from.
"Diamonds go back and forth so much, they are mixed all the time. They don't have any origin certificate."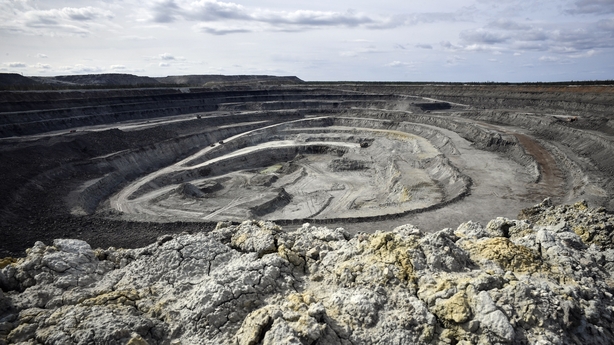 Preventing the sale of Alrosa diamonds on the world market, and closing off a valuable revenue stream, would require a comprehensive sanctions package applied globally.
Given India's enthusiastic reluctance to join the West's sanctions against Russia, Mumbai will not say no to an influx of Siberian diamonds
Kathleen Van Brempt MEP says the EU could simply name Alrosa and its leading executives and permit Russian mining companies not linked to the military to keep exporting.
"Sanctions should be about hurting Russia and not the EU," she says. "Of course, every sanction hurts, especially when you look at the discussions we have had on gas and oil.
"But it's good to look at that balance, when you clearly see a connection between a Russian company, rough diamonds and military spending."
The dilemma has put the Belgian government in a bind. Polished diamonds represent 15% of the country's exports outside the EU.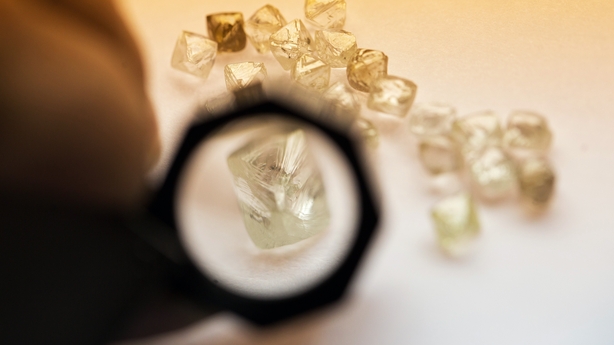 The European Union has imposed four punishing sanctions packages on Russia and a fifth package is said to be under consideration.
The European Commission explores which sectors and individuals should be hit, then discusses the results - in considerable secrecy - with member states to assess what should be included.
Given that different countries will be harder hit, a sanctions package requires unanimity, and it is finally adopted by the member states themselves.
The Belgian prime minister Alexander De Croo has said he would not block the inclusion of a ban on Russian diamonds, but he is clearly under domestic pressure to keep Antwerp's diamond lobby in mind.
A European Commission official would not comment on whether or not diamonds were currently being considered ahead of a possible fifth package.
However, he said: "Nothing is being excluded. Everything is on the table."