The Budget on Tuesday will be the first real opportunity for the Government to show how serious it is about cutting greenhouse gas emissions by 51% over the next nine years.
That is the new (terrifying) legally binding target enshrined in-law since the passing of the Climate Act earlier this year.
Despite the rather benign image many people hold about our own impact on climate change ("sure we only have a small population"), the fact is that Ireland punches way above its weight when it comes to greenhouse gas emissions.
We emit 12 tonnes of these long-lasting and damaging gases every year for every man, woman, and child in the country. This is the second highest in the European Union (after Luxembourg) and is 53% above the EU average.
There are lots of reasons we are such an outlier.
There is the fact, for instance, that while we represent just 1.1% of the EU-wide population we actually raise 8.5% of Europe's cattle and 6.1% of its sheep.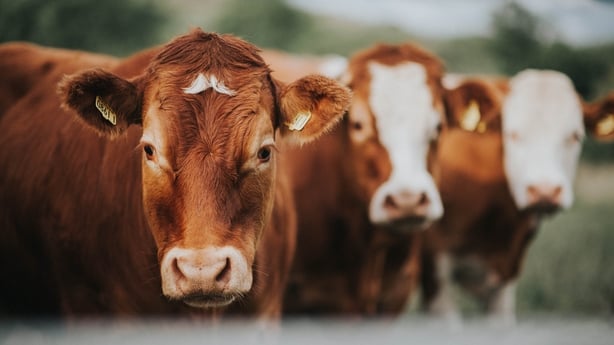 All those animals are little belching machines, and the warming effect of methane gases they belch out every minute of the day is at least 80 times more damaging than carbon dioxide.
There is also the fact that we have outlawed carbon-free nuclear energy, making ourselves far more dependent on fossil fuels for generating electricity.
Throw in the very spaced out nature of our towns and settlements, which makes us heavily dependent on the private car, and oil, coal, and turf for home heating.
It is "likely" that none of these things are easy to change. I have use the word "likely" - because we have never really tried.
We have a long-established track record of very poor progress on climate action. Ireland's greenhouse emissions are 10% higher now than they were in 1990 while emissions across the EU as a whole are 28% lower.
So Ireland has a lot of ground to make up and the new Climate Act means the Government no longer has a choice in the matter.
So what might all that mean for Tuesday's Budget?
Carbon tax
It is 12 years since carbon tax was first introduced. Its aim is to make burning fossil fuels more expensive in order to discourage their use.
At first it was only applied to petrol and diesel and the rate was €15 per tonne of carbon dioxide emitted by each fuel.
Now it is also applied to home heating oil, gas, coal and briquettes. This means it covers 50% of economy-wide carbon dioxide emissions in Ireland.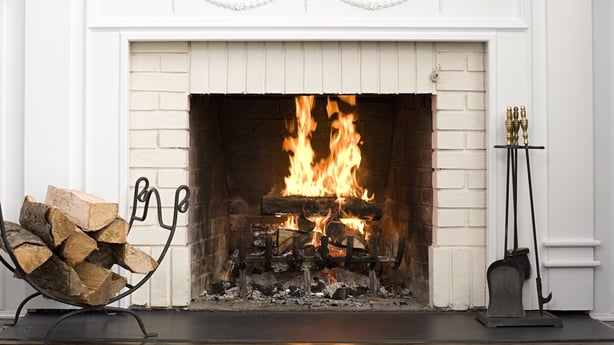 The current rate is €33.50 per tonne. Currently this alone accounts for about €7 out of the cost of a 60-litre fill of petrol and €8 out of the cost of a fill of diesel.
In last year's Budget, Minister for Finance Paschal Donohoe announced that the rate of this tax will be raised in regular increments until it reaches €100 per tonne by 2030.
By then Irish motorists will be forking out between €21 and €24 in carbon tax every time they fill up a car with fuel. That will be on top of very heavy excise duties and other levies that are also imposed.
The Government is hoping that signaling these future tax hikes so clearly will encourage motorists to plan a switch to electric cars or public transport in the meantime.
Next Tuesday's budget is a critical part of that process. The €7.50 increase in carbon tax on Tuesday will bringing the rate to €41 per tonne.
Remember of course that VAT is levied on top of the carbon tax at a rate of 23 % on petrol and diesel, and 13.5 % on heating fuels.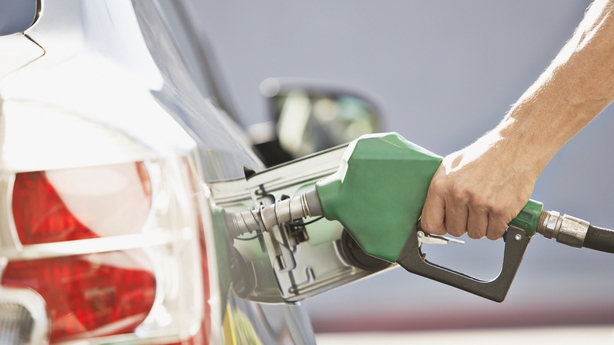 Putting it all together Tuesday's Budget is going to increase the cost of petrol by about 2.1 cents per litre, and diesel by about 2.5 cents.
This will increase the cost of a 60-litre fill of petrol by €1.28 and diesel by €1.48 from midnight on Tuesday.
The carbon tax increase for other fossil fuels will not come into effect until the start of May next year - after the end of the home heating season.
From that date it will add about €20 to the cost of a 900-litre fill of home heating oil, 20 cents to the cost of a bale of briquettes, about 90 cents to a 40 kilo bag of coal, and €17 to the cost of the average annual household usage of natural gas.
This is going to raise a lot of money for the Exchequer.
About €110 million in 2022, and almost €150 million in a full tax year is going to be taken from the pockets of households to tackle climate change.
It will bring the annual yield from the carbon tax to about €650 million and the total yield since the tax was first introduced in 2009 to €4.2 billion.
It is a big imposition, especially on social welfare and low income households who can least afford it.
To compensate for this the Government announced last year that all new revenue from carbon tax increases will be ring-fenced to offset its impacts on the most vulnerable.
This will fund increases in the means-tested fuel allowance which is currently worth €28 per week and is paid from October to April to those who qualify. This was raised by €3.50 per week last year using carbon tax money. It seems reasonable to expect the same again to be announced on Tuesday.
Other social welfare increases aimed at mitigating the burden of higher carbon taxes on social welfare recipients and others are also likely including improvements in the households benefit package paid mainly to people over the age of 70.
Last year the Qualifying Child Payment, which aims to protect low income families and reduce child poverty went up by €2 per week for children under 12 and by €5 for children over the age of 12. This was to compensate for the carbon tax hike.
The living alone allowance was also increased last year to compensate for carbon tax.
The view expressed by the Minister for Finance was that those who live alone are often elderly and most at risk of poverty, or people with a disability, and that these groups are likely to have high energy needs.
But it is not just social welfare increases that the carbon tax money is ring-fenced for.
Retrofitting
It is also likely to be allocated for what the Government describes as a "socially progressive" retrofitting programme aimed at improving the energy efficiency of homes.
The Sustainable Energy Authority of Ireland has high hopes that a substantial increase in funding for the retrofitting support schemes that it operates will be financed by the extra carbon tax revenue again this year -just like last year.
Farmers could benefit from this year's carbon tax yield too.
Agriculture now accounts for 35% of Ireland's total greenhouse gas emissions. There is no chance that the legally binding 51% cut in emissions by 2030 can be achieved without helping farmers to make huge adjustments.
To this end the Government decided last year that money from the carbon tax receipts will be allocated to the REPS-2 programme to encourage and incentivise farmers to modernise and to farm in a greener and more sustainable way.
Surely we will see more evidence of that too in the Budget on Tuesday.