'It's vaccination, stupid,' to borrow - and alter - a famous line from a political strategist in Bill Clinton's US presidential campaign in 1992.
The national vaccination campaign is under scrutiny like no project before in Ireland. It's not surprising, really, as there has never been a project like it before.
Like all major projects, it will have successes, failures and some U-turns. We have seen instances of all three since vaccination began in earnest at the start of the year.
Keeping up with the changing vaccination targets is almost a full-time job. Up to recently, the target was to deliver 250,000 vaccinations a week from this month. But that has now been revised, or shifted, or downgraded, depending on how you view it.
The HSE expects to have delivered around 120,000 to 125,000 vaccinations this week. Next week, the figure is between 180,000 and 190,000 doses.
When exactly we will see 250,000 a week is unclear. In February and March, the aim was to have 250,000 people vaccinated a week.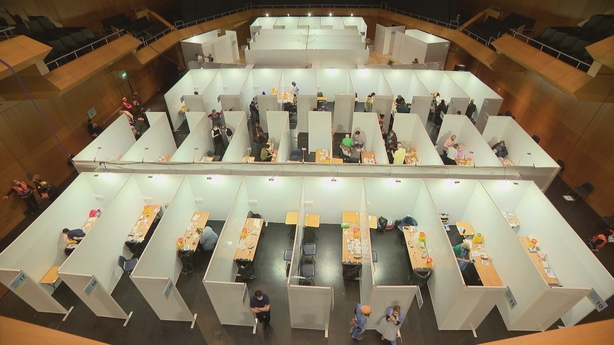 On RTÉ Radio 1 this week, Minister for Health Stephen Donnelly said that the HSE will be "doing quite a bit in excess of 250,000 (per week)" by late May and June. Paul Reid, the HSE chief, said it was most likely closer to the end of April/early May when that weekly target would be reached.
The target of 250,000 a week was important. It was an indicator of whether vaccination is on course to ensure that 82% of adults are vaccinated with at least one dose by the end of June - and the commitment that everyone who wishes to be vaccinated will be fully vaccinated by September.
These are government promises.
Meeting these targets is essential to the reopening of Irish society, businesses and the return of so many lost freedoms. People's hopes and dreams are literally tied up in the vaccination targets being met.
Vaccination is the key to unlocking the summer.
In the US, President Biden has adopted a wartime effort to vaccinate the US population, with the goal of getting the nation closer to normal by 4 July, Independence Day.
During the first three months of the year, just over one million doses of vaccine were provided to Ireland - short of the original estimates.
For the next three months, April to June, just under four million doses of vaccine are due to be provided to Ireland. That should result in the programme getting into a brand new gear.
The HSE is running out of new words to describe how the programme is progressing. We had the 'rolling out', 'ramping up' and 'scaling up'; now we have the 'new step phase' of vaccination.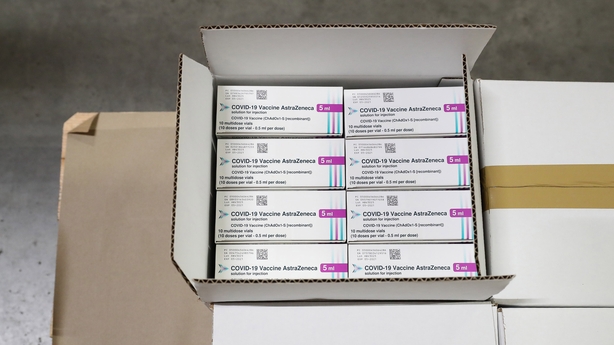 The latest official figures show that just over 273,700 people are now fully vaccinated against Covid-19. The programme certainly has entered a critical moment.
Success from here on will be dependent on having enough vaccinators, running the vaccination clinics at full capacity, and the smooth operation of the online booking system for the public.
The HSE said that there are a total of 11,500 vaccinators trained, which includes GPs. It says that 35 of 38 vaccination centres are up and running.
This week, I asked the HSE for the capacity figures for each vaccination centre and whether they were running at capacity, or if not, when full capacity would be achieved.
I did not get the answers.
The issue arose because on one day last week, 613 people were booked in the Aviva Stadium, when the facility has much greater capacity and is supposed to be at 3,000 capacity soon. The HSE has insisted that the vaccination centres are operating at the capacity to get the available supplies distributed.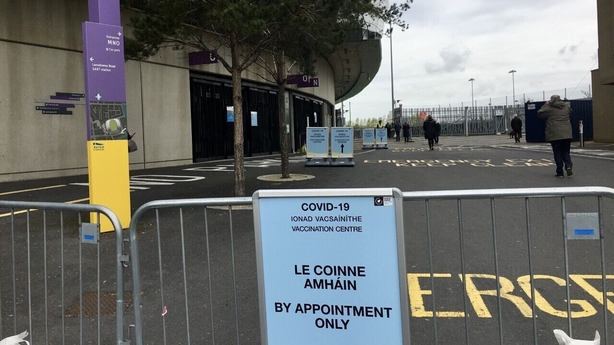 The breakdown of the arrival of vaccine doses for the next three months is:
April - 929,000 doses
May - 1.25 million doses
June - 1.75 million doses
We are, and have been, mostly reliant on the Pfizer-BioNTech vaccine and its deliveries have been very reliable bar some early glitches. We are due to get 2.1 million doses of this vaccine over the next three months.
AstraZeneca is due to deliver 813,000 doses. We are expecting 605,000 doses from Johnson & Johnson. A further 383,000 are expected from Moderna.
Bar any surprises, there should be no shortage of vaccines for the national vaccination campaign from now on in.
Currently, the HSE is still working on vaccination for people aged 70 years and older and the medically vulnerable. It will then move to those aged 65-69.
The next big development will be the opening of the HSE online portal for people to register for vaccination. That was expected to happen on 19 April but may be brought forward to next week. This will coincide with the move to an age-based vaccination system in ten-year age blocks, for those aged under 64.
People who are eligible will be invited to register. They will be validated and receive an email confirming this. They will get a text message telling them which vaccination centre to attend. When they arrive, their identity will also be validated prior to vaccination.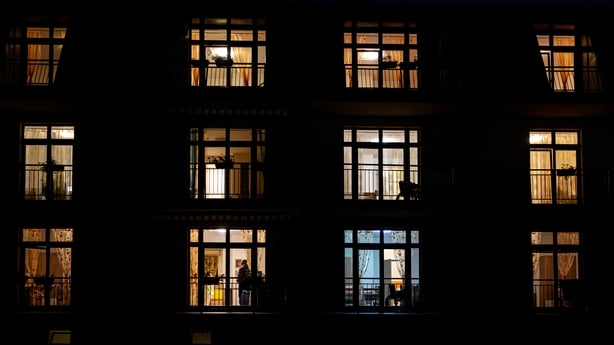 When people are fully vaccinated, there will be a vaccination bonus.
Already, it means that people who are fully vaccinated can meet up after 14 days of the second dose, indoors or outdoors, without masks, or the need to social distance.
It should lead to greater freedoms for people in terms of socialising, including when hospitality re-opens. The news that the risk of infection outdoors is minimal has added to the expectation that life will be able to shift outdoors for the coming summer.
People who are fully vaccinated may no longer be deemed a close contact of a confirmed case and will no longer have to self-isolate. That will in itself reduce pressure on the test and trace system, which has struggled to cope at times.
The Government is also looking at plans for a digital vaccination certificate, in conjunction with the European Union, which should help re-open some international travel.
It all means that the pressure will be on the Government and the HSE to deliver on the timescales for vaccination. Any slippage will leave people who are not fully vaccinated, but who expected to be, very disappointed, as it could impinge on their ability to travel, socialise and work, through no fault on their part.
Vaccination is voluntary. No one is currently required to be vaccinated here. However, vaccination status may become more important in a few months when society hopefully re-opens much more.
This week, the European Court of Human Rights said that compulsory vaccinations are legal and may be necessary in democratic societies. The decision was in a case taken by Czech families in relation to compulsory vaccination for children and did not specifically deal with Covid-19 vaccination.
However, the ruling will be noted by governments.
Further changes to the mandatory hotel quarantine system have also been made, with 16 more countries added to the list, including the United States, Canada, France, Italy and Belgium.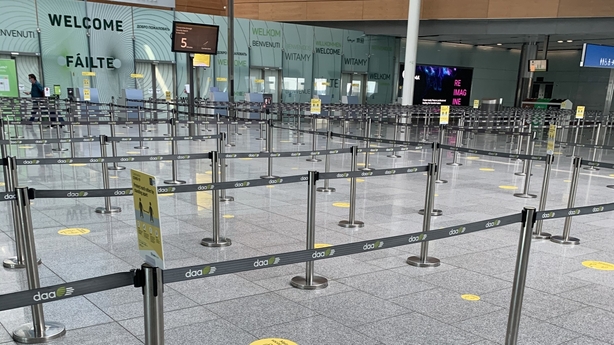 Before the introduction of mandatory hotel quarantine, the Department of Health already had a huge workload, with officials dealing with the pandemic, vaccination and related issues. According to sources, the decision to make the Department of Health the lead-department in relation to mandatory hotel quarantine shocked some in the Baggot Street headquarters.
Given that the Department of Health was already very busy handling the Covid-19 epidemic, I asked it this week if it happily took on the extra role, or did it raise any concerns officially about the plan.
Did the Department of Health request other departments, like Justice and Foreign Affairs, to transfer some of their staff temporarily to the Department of Health, to assist with the mandatory quarantine work, given the complexity and the workload for this new area? This might be something that could be done at the weekly meeting of Secretaries General.
At the time of writing, I had not received a reply.
There is room for much more hope now about the progress in Ireland's battle with Covid-19. Daily case numbers are decreasing, as are hospital cases and the numbers in intensive care. But it has come at a big price, with a lockdown at Level 5 for 15 weeks.
Vaccination is the key to unlocking this period of collective captivity. We can see it in the recent dramatic fall in cases of the virus in nursing homes and among healthcare staff after vaccination.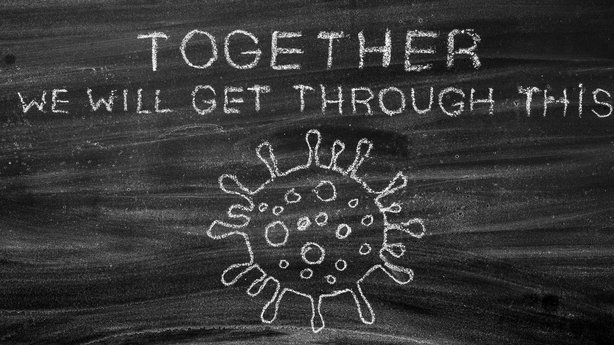 The relief felt by people who are vaccinated is palpable. We increasingly encounter friends and others who have received a dose of vaccine, or even two doses.
Along with significant protection, vaccination is injecting new life into people. In time, it will help reignite the country, its people and spirits.
Over the past year, people have watched too many dark sunsets - uncertain about what the days following would bring.
But we are heading into a season of change now; one of warmth, light and the outdoors.
Let's hope it means that this summer the livin' will be easy again.