Even before it began, Donald Trump's second impeachment was expected to end just like the first - acquittal by the US Senate.
As the number of votes ticked up on the screen, for a moment it looked like there could have been a major upset with an unexpected guilty verdict from Republican Senator Richard Burr.
It brought the number of Republicans siding with Democrats to seven, but that was still ten short of the minimum needed to convict Mr Trump.
For that, two thirds of the Senate would have had to have found him guilty, meaning 17 Republicans would have had to break ranks and side with Democrats.
Before the vote, there was one last-minute twist when Democrats unexpectedly asked to call a witness.
It had the potential to prolong the trial by days or even weeks, but in the end senators reached a deal to avoid witness testimony.
Instead, a statement by Republican Congresswoman Jamie Herrera Beutler was read into the record.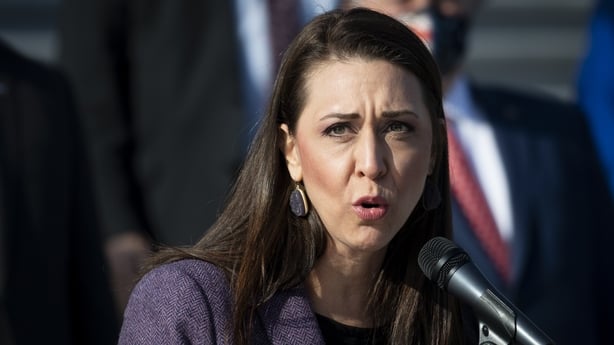 The House Impeachment Managers, the prosecutors in this trial, opened their case with a dramatic 13-minute video montage of the storming of the Capitol Building.
The footage was interspersed with statements and tweets from the former US president. They also used previously unreleased video recordings to make their case.
Senators were shown dramatic body-cam footage of police clashing with violent protesters. Audio recordings were played of panicked police officers describing how they were being overwhelmed and calling for back-up.
CCTV footage showed the then-vice president Mike Pence and his family being ushered to safety. Senior senators like Mitt Romney and Chuck Schumer could be seen rushing down corridors trying to avoid the approaching mob.
It was chilling to watch, but did not change the outcome.
Mr Trump's defence team used video evidence of their own.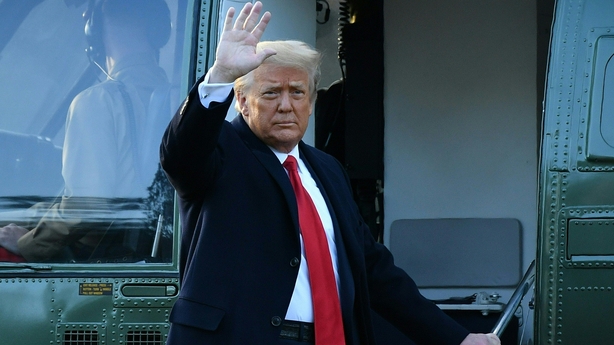 Democrats had accused Mr Trump of inciting his supporters to storm the Capitol Building when he told them to "fight like hell".
In his presentation, one of the defence lawyers, David Schoen, used video clips to highlight the fact that lots of Democrats use the word "fight" all the time.
"That same hatred and anger has led House managers to ignore their own words and actions and set a dangerous double-standard," he said.
The main defence argument was that the trial was a breach of the constitution because Mr Trump is no longer president and also that his comments to his supporters about election fraud, and telling them to march to the Capitol, were protected under freedom of speech.
Many Republican senators took cover under the constitutional argument. It allowed them to acquit Mr Trump by blaming a flawed process without having to pass judgement on his behaviour and comments.
As soon as the votes were in, the Senate Minority Leader Mitch McConnell, the most senior Republican in the senate, excoriated Mr Trump for his role in the storming of the Capitol Building, saying he was practically and morally responsible for the riot.
He voted to acquit however, claiming that the entire process was unconstitutional.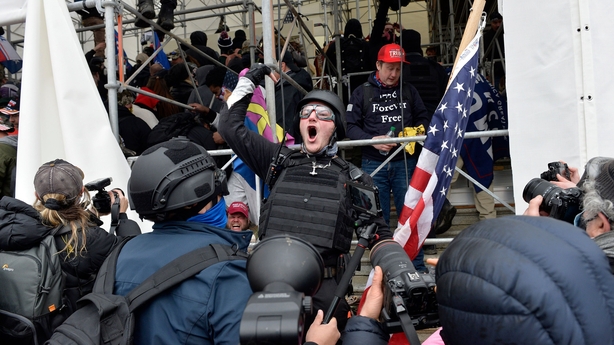 Mr McConnell did say that Mr Trump could yet face prosecution.
"President Trump is still liable for everything he did while he was in office as an ordinary citizen unless the statute of limitations is run, still liable for everything he did while in office.
"He didn't get away with anything yet. We have a criminal justice system in this country. We have civil litigation. And former presidents are not immune from being accountable by either one," he said.
If Mr Trump had been found guilty, a further vote could have blocked him from ever holding office again. Now he is free to run for the White House again in 2024, if he so wishes.
There were hints at possible future plans in a statement from Mr Trump issued after his acquittal.
"Our historic, patriotic and beautiful movement to Make America Great Again has only just begun," Mr Trump said.
"In the months ahead, I have much to share with you, and I look forward to continuing our incredible journey together to achieve American greatness for all of our people," he added.
Donald Trump no longer occupies the White House, but he still wields great power in the Republican Party. He won a massive 74 million votes in November's election.
Republicans clearly decided that it was better to stay on the right side of him and his support base.