Protection for then-president Donald Trump's two-day visit to his golf resort in Doonbeg, Co Clare, in June 2019 cost the US Secret Service more than $524,000.
Documents released to RTÉ News following a US Freedom of Information request show that the bulk of the money, more than $327,000, was spent on renting vehicles.
Hotel accommodation cost more than $136,000, with around $10,500 of that total being spent at Mr Trump's Doonbeg hotel.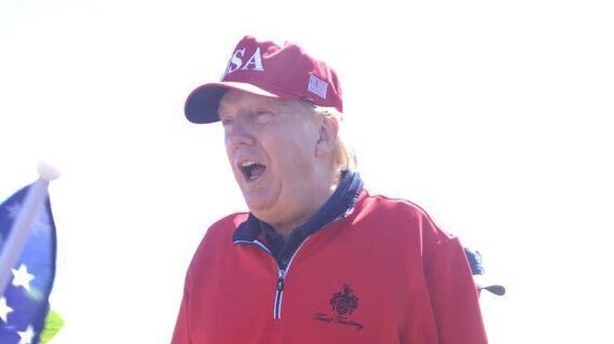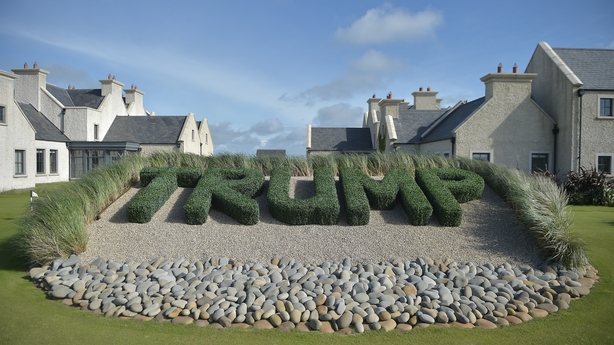 Almost $18,000 was spent by the Secret Service on the rental of golf carts, renting tents cost more than $10,700 and $1,845 was spent on refrigerator rental.
More than €2,800 was spent on glass from a window company in Ennis, Co Clare. A forklift was rented from a plant hire company in Limerick at a cost of €400.
Other expenses included $19,400 on staff overtime and allowances, and $2,500 on mobile phone rental and usage, bringing the Secret Service bill for US taxpayers to more than half a million dollars.
Back in May 2019, ahead of his visit to Ireland, Donald Trump said that he would be staying at his golf resort in Doonbeg because it was "convenient".
He spent two nights at the hotel and met the then taoiseach Leo Varadkar on his arrival at Shannon Airport.
Throughout his presidency, Mr Trump was criticised for spending time at his own hotels and resorts, at the expense of US taxpayers, and was accused of using his office to promote his private businesses.