Imagine the mood in Downing Street today. The most Irish-American US president in history has been elected. Provided his health holds up, Joe Biden will be in power throughout the rest of Boris Johnson's term of office.
So much for a Tory landslide and the clear pathway created, post-Brexit, to the sunny uplands.
It's a safe bet that Boris Johnson's most trusted advisor Dominic Cummings knows little about Mayo football and its heartbreaking capacity to snatch defeat from the jaws of victory. But since Wednesday morning the world has been captivated by the saga of a man with Mayo (and Louth) roots wrestling victory from what on first sight was not just defeat but ignominy.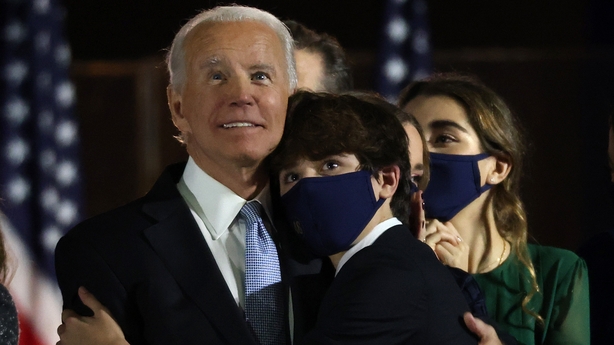 The Brexit negotiations will provide one of the first examples of how Joe Biden's victory might impact on international events.
In theory, those talks between the UK and the EU should reach make-or-break stage in the next fortnight. But there is always the possibility to extend the haggling. The UK's official departure date from the Brussels club is 31 December.
The bargaining between the chief negotiators Michel Barnier and David Frost is said to be deadlocked.
Some Brexiteers, angered by their prime minister's Covid-19 lockdown measures, U-turn included, might enjoy a good row and an opportunity to storm out the Brexit negotiations door.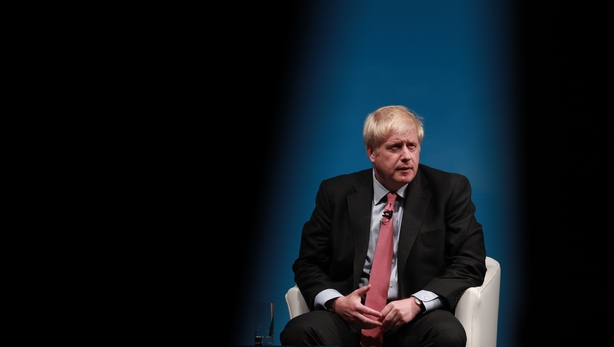 But their hopes for a major new post-Brexit trade deal with the US, as discussed with the Trump administration, may no longer be on the table.
For months the British government was told how US Democrats with a keen interest in Irish affairs were exercised by what was happening in the Brexit talks.
The Irish-American grouping was alarmed by the threat made by the Northern Ireland Secretary Brandon Lewis that the UK might resile from some of its commitments made in the Withdrawal Bill, affecting the island of Ireland.
Dominic Raab, the UK's Foreign Secretary, went to Washington and sought to remove some of the tension.
However, his tactic was to provide cast-iron assurances about irrelevant matters. Mr Raab's promise was that the UK would never construct customs or security infrastructure on its side of the border.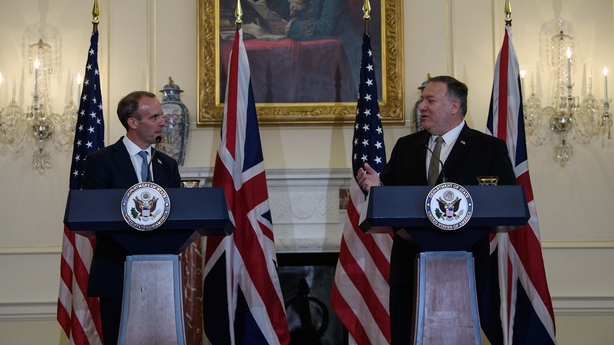 He failed to deal with the obvious - that by breaking its word, the UK might push to EU to erect infrastructure on the Irish (and EU) side of the land frontier in order to safeguard its internal market.
Dominic Raab's transatlantic trips were made to meet Speaker of the House of Representatives Nancy Pelosi and influential Congress members like Richie Neal.
Raab's tactic was to provide cast-iron assurances about irrelevant matters
They were his most pressing doubters. But at the weekend all that changed. The British now had a problem with the incoming US President and his administration.
In January, Boris Johnson sacked his Northern Ireland Secretary Julian Smith. He is one of the few Conservative party members respected by some of the leading Irish-American Democrats. How useful would he be now?
Over the years, many politicians including Charles de Gaulle and Henry Kissinger have been linked to the concept of "we don't have friends or enemies, only interests"'
Stand by for the UK test. Boris Johnson's record shows he has the capacity to do U-turns or ditch passengers from the bus rather than crash it.
If arch-survivor Boris wants to cut a Brexit deal and make a down-payment on good relations with Joe Biden's administration, will Dominic Cummings back him? And if there is a row, which position will hold?
IRELAND'S LOTTO WIN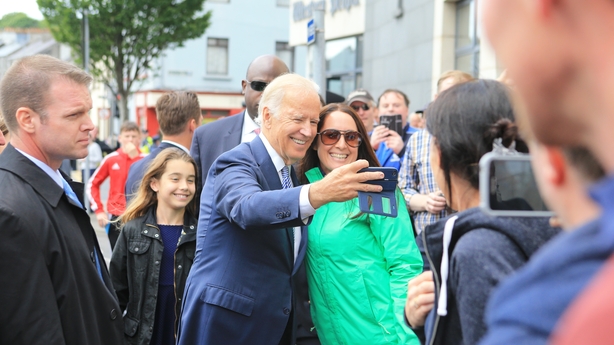 Joe Biden is as near as it gets to a Lotto win for Ireland - and a Euro Lotto win at that.
In this case, the mandarins in Dublin won't have to dispatch genealogists to parish records in Tipperary or Connemara to trace one more emigrant story. This US President knows where he comes from.
"I've always been and will always be the son of Kitty Finngean, the grandson of Geraldine Finnegan from Scranton; a proud descendant of the Finnegans of Co Louth. The great-grandson of a man named Blewitt, whose roots stem from Ballina in Co Mayo."
At a time when Ireland's nearest neighbour is leaving the European Union, bringing challenges to that important relationship, it suddenly has new, real access to the White House. That should help tiny Ireland's efforts to reconfigure its relationship with the UK and its limited heft around the EU table.
Under Biden, good manners and compromise will come back into vogue.
Joe Biden's administration will take power as Ireland prepares for its two-year stint on the UN Security Council. Donald Trump had very particular views about the United Nations, the World Health Organization, the Paris Climate Change Accord, the European Union and NATO.
With a change in the US perspective on the role of the UN, the possibilities of Ireland's limited time as a Security Council member should increase.
The new situation should offer opportunities west and east, for the small island behind the bigger island.
For Ireland to prosper, it needs to look and be active beyond itself.
Biden's America should mean opportunities for Tourism Ireland, the IDA and Enterprise Ireland. The new warmth in the relationship should translate into exports and trade.
Viewers to RTE's Six One News bulletin yesterday saw a tiny glimpse of the possibilities.
The weekend programme was extended to an hour to facilitate the President-elect story. Presenters Caitríona Perry and Ray Kennedy were able to secure interviews with significant US politicians, and former US ambassador Kevin O'Malley, in jig time.
We need your consent to load this rte-player contentWe use rte-player to manage extra content that can set cookies on your device and collect data about your activity. Please review their details and accept them to load the content.Manage Preferences

During BBC's The Andrew Marr Show on Sunday, Joe Biden's Irish-American roots, his regard for the Good Friday Agreement, and his concerns over the implications of Brexit for the peace process were raised in three interviews.
The new President will surely come to Ireland during his term of office. Maybe more than once. But official Ireland is likely to travel to see him before that. The Shamrock Ceremony in the White House, provided Covid-19 allows it, will be an extraordinary green fest.
All of Northern Ireland's political parties, the DUP and the Ulster Unionists included, will want to be at that event. Joe Biden made a gaffe in the past that irked some unionists. When once welcoming then Taoiseach Enda Kenny for the Saint Patrick's Day shenanigans he said "anyone wearing Orange is not welcome in". Even Enda's half-smile was a nervous one.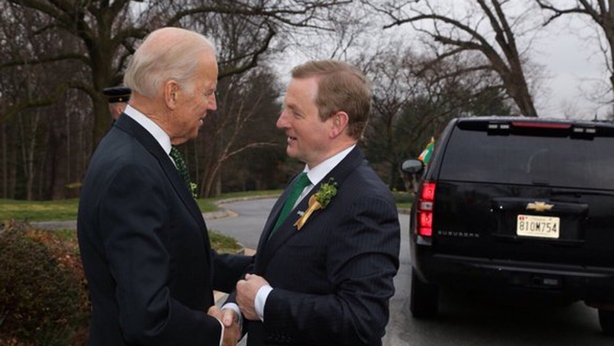 But there was no insult intended and the remark is unlikely to be repeated or brought up again.
As Late Late Show viewers saw, and as was obvious when Arlene Foster attended the funerals of Martin McGuinness and John Hume, the DUP leader and Northern Ireland First Minister Arlene can portray dignity and grace. Joe Biden's natural disposition is to be welcoming.
Donald Trump was Box Office. Often watched wide-eyed. Regularly eliciting "I don't believe what I am seeing" and "did he really say that?" responses.
After ShowTime, prepare for Joe Time. Compared to what came before, at times it may be dull. Given the enormity and the range of challenges he faces, he is likely to disappoint or fail on several important fronts. The weight of responsibility will take its toll on him as it does on every political leader.
But under Biden, good manners and compromise will come back into vogue.
The live and let live principles were at the heart of the Good Friday Agreement. It is still a work in progress but it continues to make Ireland, north and south, and our unfolding story a place of interest for the United States and the European Union.
---
Read more: