Despite the bitter weather, winter in Ireland has its way of exceeding our sometimes disappointing summers.
There's the warm glow of pubs with the chance of nabbing a seat beside the fire. There's the buzz of town where the air is thick with the possibility of bumping in to an old friend. And there is that most enduring and reliable of Irish rituals: preparing for a loved one coming home for Christmas.
All of this is now in the balance as the country is on the cusp of lockdown 2:0.
Today Government ministers are pondering a big decision: whether to move to Level 5 restrictions – a lockdown of sorts but without the novelty factor, gallows humour and sense of unity that characterised the last one.
It was simpler then.
The Government was making a decision with the broad backing of parties across the political spectrum, willing to defer to the health experts amongst the permanent civil service.
Emergency laws were passed through the Dáil seamlessly and quickly that offered financial support as well as a sense of security around issues like rent and housing.
Social solidarity was expressed through bingo on balconies, tricolours side by side with rainbows on home windows and poems written by children to their grandparents.
Things this time around are not feeling the same.
The public health context, for a start, is different to what it was then.
At the previous peak, just weeks in to the lockdown on 23 April, there were 936 cases in a 24-hour period. That compares to 1,000 new cases confirmed yesterday.
That comparison does not, in itself, tell you a lot given that there is a much higher level of testing now than there was then.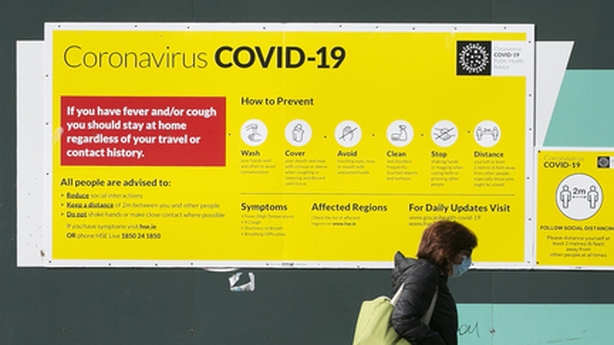 More significantly, pressure is now building on the hospital system.
The previous peak in hospitalisations was 856 in April, with 155 in ICU. That compares to 244 in hospital yesterday including 30 in ICU.
Public health officials have warned that the level of hospitalisations could rise to 400 by the end of the month if cases continue to rise at the current rate.
There are concerns that restrictions already in place are not going far enough to halt that inevitability.
The economic context is different now too.
When an unprecedented emergency package was put in place in March, the Finance Minister, Paschal Donohoe, said this was a "vital response at a time of need".
But he warned it was also "something that exists within constraints that needs to be able to fund itself".
At its peak, some 600,000 people were in receipt of the PUP payment at a cost of €200 million a week.
---
At a glance: What would Level 5 mean?
---
Level 5 now would mean a similar number of people getting the payment again. With the payment now reduced from €350 to €300 the outlay would be around €171m a week.
The tax receipts would also be down – particularly consumption taxes like VAT and income tax. This would significantly add to the €21.5 billion deficit projected for this year and the contraction of the economy this year would be greater than forecast.
The political context is different too.
The cross party consensus that characterised springtime restrictions have completely evaporated. Back then, all parties supported the approach, but now that is far from the case.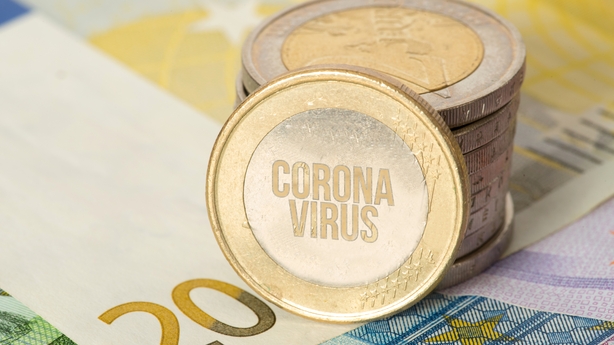 Decisions are being taken by a three-party coalition where divisions over the overall approach have already spilled into the public domain.
The Government already has – by rejecting the NPHET advice to move to Level 5 two weeks ago – set a precedent of prising itself apart from the public health officials, so there is less at stake by diverging again.
Sinn Féin has not said explicitly whether or not it would support a move to Level 5. Mary Lou McDonald has said she has not seen the letter but "whatever needs to be done, should be done" and she would "make the interventions necessary to keep people safe".
However, she has placed an emphasis on the need to reinstate the supports that were put in place the first time around.
The Labour Party has argued that the country should move to Level 4 for a three-week period, while improving regulations on wearing face coverings, introducing more rapid testing and restoring the full rate of PUP.
The Social Democrats co-leader, Róisín Shortall said the ban on household visits will be really difficult for people of all ages and especially those living alone. She said there should be some modification of this rule.

There are differences within Government parties too.
Former Minister, Michael Ring, said a move to Level 5 would be "cruel to the elderly, cruel to the young, cruel to people with mental illness and cruel to people who are waiting for all sorts of other operations".
Fianna Fáil TD, Jim O'Callaghan, has also opposed it while Barry Cowen said Level 3 should be retained and moving to Level 4 or 5 is "running and hiding from Covid".
As the Government ponders, it will be an uncertain weekend for many. Amongst the consideration is whether to accept Level 5 and if so whether to make tweaks, whether to go shorter than the recommended six weeks and whether to give some criteria for moving out of it.
Level 5 does allow for schools to close but the view in Government is that would not happen – but there may be a need for engagement with teachers unions.
With all of these considerations, a decision may not be immediate.
But it is certainly one that isn't being taken lightly.