Today's six-month Government Plan for living with Covid-19 is inextricably linked to a second plan to be published later this week. The one thing the health service is not short of is plans.
The HSE Winter Plan, expected on Thursday, is getting €600 million in new funding, we have been told, to protect services up to next March.
So, presumably that means that no money is being diverted from existing services that are on hold or that cannot be delivered at the same scale as planned due to Covid-19.
Almost seven months into this crisis, people are being promised extra hospital beds, more home care hours, community assessment hubs for people with respiratory illnesses to keep them out of hospital, as well as a wider free flu vaccination programme, for those at-risk. There is also to be more access to diagnostics for GPs.
Many of these elements are familiar parts of previous winter plans, however, we have been told that this year's Winter Plan will be unlike any other. In many ways, that has to be the case, given the nature of the pandemic. We will have a better sense of that claim when we see the detail of the plan.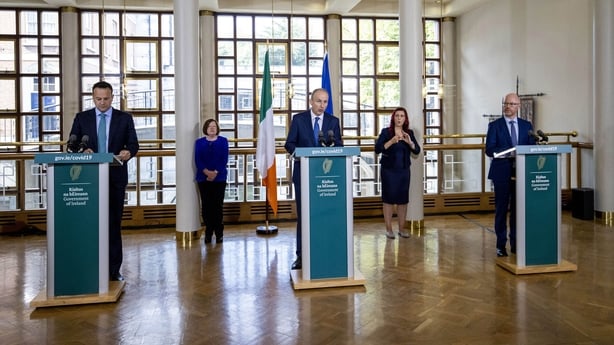 People will want a document with clear detail, purpose and targets, something that can be easily absorbed and tested as to performance.
Today, the Government also said that several thousand people are being recruited to help operate the test and trace system and get the country through the winter.
The World Health Organization has often repeated the mantra of test, test and test as central to chasing coronavirus. The true test of these new plans will be if they deliver a rapid and efficient test and trace system to handle what is coming.
In truth, the service has had six months to put a permanent test and trace system in place, that can deal with the capacity needed and deliver quick turnaround times.
Likewise, the health system has had six months to put the beds, staff and facilities in place to deal with the pressures that will inevitably come with Covid-19 and non-Covid-19 care this winter.
Some people may wonder why the plans for these things are only being published now, into the seventh month of the crisis here, and why all these measures are not in place already?
No doubt health officials would argue that they had to plan for it. 'Plan' is the word du jour.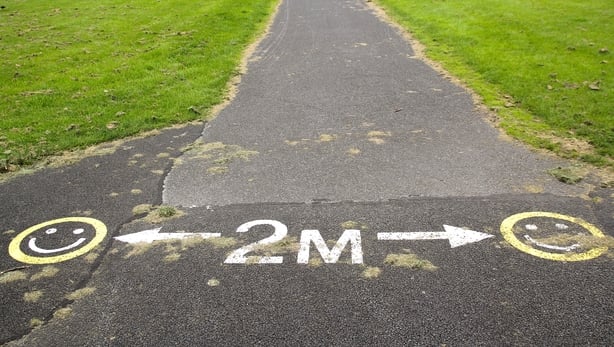 The health service is no stranger to health plans and policies. It is the delivery of the commitments that matter probably most, rather than the well-intentioned words on a page.
The backdrop of the latest plan is hospital overcrowding creeping up again, hospital waiting lists at record levels and the potential for a second wave of Covid-19.
One of the issues that arises from today's Government plan is the future role of the National Public Health Emergency Team. We have been told that it remains key to giving public health advice but its advice will be examined by an oversight group.
The process by which a county will move to a higher level of restrictions or drop to a lower level is a bit unclear.
NPHET meets again on Thursday. It may give additional advice to Government (via the Oversight Group) on Dublin or indeed other counties with high virus rates.
Under today's plan, it will weigh up the data against a set of criteria to do this. Potentially Dublin could move to another level within days if things deteriorate further.
Coronavirus loves confusion, disunity, and a lack of direction, to help it circulate.
People will make up their own mind as to whether today's long-heralded document has set out the path ahead with necessary clarity.