Next week Mark O'Connell will close his takeaway café The Runner Bean after more than three decades in business.
In recent days there has been a steady trickle of customers wishing him well and expressing regrets that he will shut his health food business on Dublin's Nassau Street.
Outside his shop is a sandwich board. "Closing Sale, lots of stock half price, independent Irish business, thank you for your custom," it reads.
Inside is a wide variety of locally grown fruit and vegetables. Even in the final days, Mark is enthusiastic about his produce.
He has been forced to pull down the shutters due to an 85% drop in sales. He now plans to move his business online.
A retail revolution has accompanied the Covid-19 pandemic. Many outlets in the suburbs are busy, with more people working from home.
But in Dublin city centre some companies which employ thousands have told their employees to work remotely. Consequently, footfall is missing.
Before Covid-19 Mark O'Connell's firm sold sandwiches and coffees to office workers. But the busy lunchtime rush has been replaced by a trickle of customers.
His situation was compounded by a failure to secure a rent reduction from his landlord.
But the closure of his shop is part of a trend which is likely to become more evident in the weeks and months ahead as more firms, which have tried to trade in the new environment, find it is almost impossible.
However, that does not mean the entire economy is performing badly.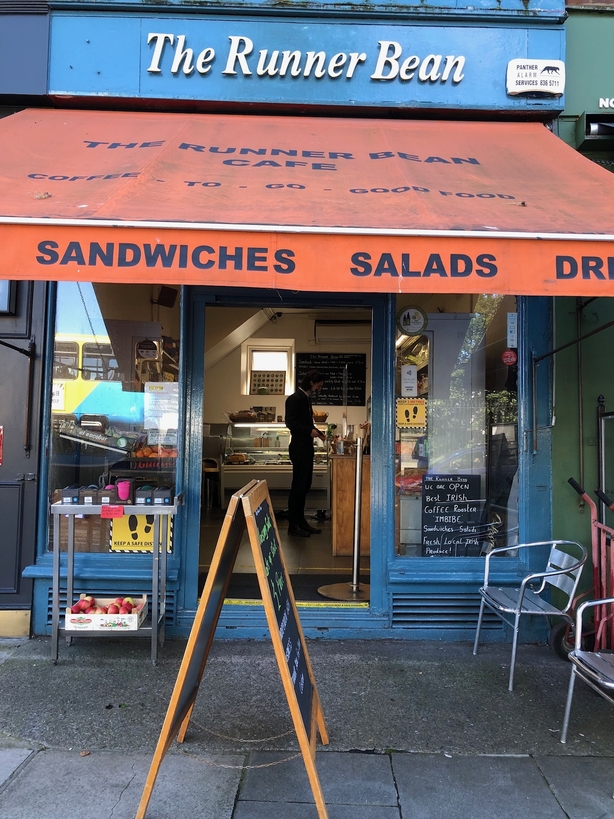 There have been some indications that other sectors have fared better than expected.
Financial services, technology, pharmaceutical companies have done well while some retail, hospitality, and the arts have been hit hard.
Despite predictions, retail sales have held up with July volumes increasing by 6% on the same month last year (when the motor trade is excluded).
Income tax - another good barometer - is only 1.4% down on this time last year.
Many well-paid workers have held on to their jobs while those on lower wages have lost out.
Data for July shows 16.7% of the labour force is out of work.
While the figures have been falling, they remain high and young people are bearing a disproportionate burden.
The unemployment rate is 41% among 15 to 25 year olds compared with 14% for those aged 25 to 74 years.
Many of those younger people have lost jobs in the retail and hospitality sectors.
Emigrating for work is much harder due to the pandemic. In the case of those hoping to go to Australia and New Zealand, it's almost impossible to make that journey at present.
It means the pressure valve is closed off which traditionally reduced unemployment in Ireland during depressed economic times.
At the same time the Pandemic Unemployment Payment of €350 a week is being reduced to €300 on 17 September.
Those who earned €200 to €300 before Covid-19 will see their rate fall to €250. Next April the payment will halt entirely and those in receipt of it will move to a Jobseeker's Allowance of €203.
However, the Employment Wage Subsidy Scheme, where the State pays some of a worker's salary, looks as if it will remain in place for a long time.
While the crisis has a chokehold over the economy, the Government knows it will have to continue to cushion the blow for many of those most severely affected.
In other words, it will have to borrow huge sums.
With the Budget just one month away, Minister for Finance Paschal Donohoe and Minister for Public Expenditure Michael McGrath are considering how to move funding away from a number of supports and towards job activation measures, to get some people back to work.
Since the two ministers took up office at the end of June, the coalition has been beset by a series of crises and has yet to enjoy a stable period.
Both ministers will be keen to avoid opposition accusations that they are trying to introduce austerity.
Already two Green Party TDs, Neasa Hourigan and Junior Minister Joe O'Brien, have been sanctioned after failing to support the Government on housing legislation.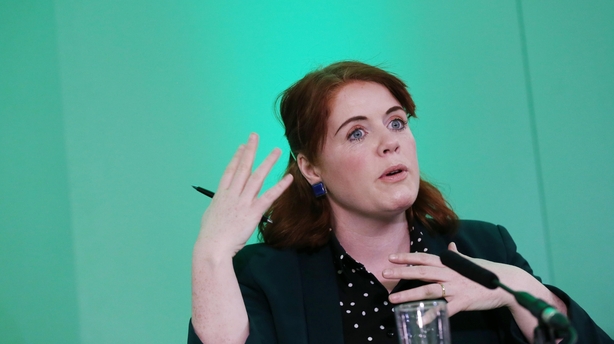 Arguably the challenges of reorienting the economy, which the Government will have to tackle if it stays the course, are much larger problems. And the coalition could again find itself dealing with further internal tensions.
The pressure will intensify from Sinn Féin and other opposition parties to highlight the plight of those who have lost work and whose payments are being curbed.
Domestic pressures on a coalition are one thing. But external forces can destroy a government rapidly.
In early 2011, the coalition of Fianna Fáil and the Greens crumbled when loss of confidence from the markets forced that administration to seek a bailout from the EU and IMF. There were other factors at play, including the parties' handling of the banking crisis.
So far, this time, it's different. The European Central Bank is continuing to support countries which are borrowing money from the markets.
But Ireland entered the Covid-19 pandemic carrying a significant €200bn national debt.
However, the public finances are performing slightly better than were expected a few months ago.
It means Ireland may borrow slightly less than was anticipated. This week Taoiseach Micheál Martin said the deficit would be between €25bn and €30bn - previously the Government expected it to be at the higher end of that range.
In the coming years Ireland will have to reach a point where its spending is matched by its income. And that will be a tough adjustment.
That's the big picture.
But for those like Mark O'Connell who will close their shops for the last time, it is the small picture that counts. And it's not pretty.