Even for politics, the high-wire line between triumph and failure has never felt so tight.
And, while those tip-toeing along it while high in the sky would like to tell you it is this or nothing, the risk involved means there will inevitably be at least one safety net hidden just out of view in case anyone suddenly falls back to earth with a bang.
Over the course of today, Fine Gael, Fianna Fáil and the Greens will count their internal party votes to decide on whether a new coalition government will finally be formed.
The presumed conclusion to the democratic drama caused by the dead heat general election result 139 days ago is, for some, the only option now on offer for the country.
Fianna Fáil leader Micheál Martin and Fine Gael leader Leo Varadkar have insisted there is "no plan B", saying if any of the three parties reject the programme for government today Ireland will fall from the high-wire line and land face first in a "political crisis".
But as ever in politics, there are always other options, with a near alphabet of alternatives potentially available - regardless of how unpalatable they may be for those involved.
If Fine Gael, Fianna Fáil and Greens members do not vote in favour of the programme for government in results which will be known by 7pm today, Mr Varadkar may travel to Áras an Uachtaráin to seek a second general election within days.
Equally, the three parties could return to the negotiation table again, or a short-term government could be formed to help drag Ireland through the coming weeks including the renewing of key legislation and nomination of 11 senators to fill still empty chairs in the upper house.
Independent TDs, so far left waiting outside the negotiations room door, could also suddenly be asked to put bruised egos to one side and fill any political vacuum to help form a new coalition.
And, while Mr Martin - who is within touching distance of his life-long ambition to become Taoiseach - may not like it, Fianna Fáil could be forced to turn to its new enemy Sinn Féin or Mary Lou McDonald's party could come under its own pressure to form an unlikely coalition of the left.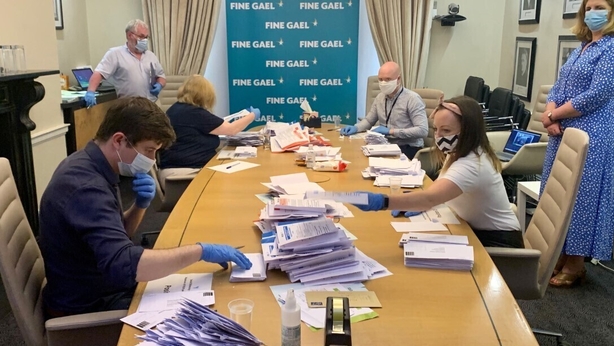 In other words, alternative options are still available, whether politicians want to admit it or not.
And while the expectation is that a Fine Gael, Fianna Fáil and Greens coalition will be agreed by their memberships later today, four-and a-half months after the general election, we are either at the beginning of the end of the saga, or just the end of the beginning.
If there's no white smoke today, here are six things that might happen next:
1) ANOTHER ELECTION:
Despite Mr Varadkar and Mr Martin's insistence to the contrary, there is one obvious plan B: a second general election.
Numerous elections in a short space of time may be unusual, but they are not unprecedented in Irish life, with three occurring between 11 June 1981 and 24 November 1982 and a further two between 17 February 1987 and 15 June 1989.
While it can be argued they caused a "political crisis" to engulf the State, a situation Mr Varadkar and Martin now want to avoid, it could equally be claimed the multiple elections simply reflected a crisis that existed anyway and should never be whitewashed over.
Over the three decades that have followed, Ireland has witnessed a steady stream of five year and four year governments which many in Leinster House would like to see continue.
But if the programme for government is rejected by one or more of the grassroots of Fine Gael, Fianna Fáil and the Greens today, a second general election potentially as soon as next month or early August cannot be ruled out.
And, it should be noted, it may be in some parties interests to push for it.
It will not have been lost on any close follower of Irish politics that Fine Gael has surged in the polls since February's general election slump, with the Covid-19 crisis seeing the party increase in popularity to 34% in the polls.
At the same time, Fianna Fáil has fallen to as low as 14%, with Sinn Féin and others remaining relatively stable.
Polls are only a snapshot of public opinion, and the age old political adage that eaten bread is soon forgotten - or, more bluntly, people vote for what you can do for them in the future, not what you have done for them in the past - should not be ignored.
But there are some in Fine Gael in particular who believe a quick stroll down to his new neighbour in the Phoenix Park, President Michael D Higgins, may not be the worst way for Leo Varadkar to spend the weekend if the coalition deal fails to be backed.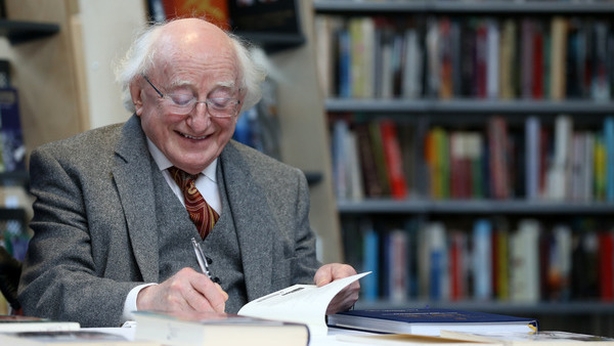 2) PRESIDENT SAYS TRY AGAIN:
That hypothetical stroll, of course, may not receive quite the neighbourly welcome some may be imagining.
Should the most obvious plan B be reached for if a Fine Gael-Fianna Fáil-Greens coalition is not reached, the final decision on whether to allow a second general election or not will be made by President Michael D Higgins.
Under article 13.2.2 of the Constitution, the President can decline to accept a request to dissolve the Dáil and allow a return to the campaign trail if he or she does not believe all options to avoid such a scenario have been exhausted.
The relevant section of this article specifically says:
"The President may in his absolute discretion refuse to dissolve Dáil Éireann on the advice of a Taoiseach who has ceased to retain the support of a majority in Dáil Éireann."
In recent days media speculation has suggested what President Higgins will do if faced with such a scenario is an open question, with a spokesperson for the President saying he is:
"Aware of the powers of the President as outlined in Bunreacht na hEireann and their exercise in absolute discretion as indicated in the Constitution, and indeed the literature on the exercise of such powers."
In basic terms, this means while Mr Varadkar may be considering a short walk to visit his neighbour if the worst comes to the worst this weekend, it will be the President and not the current Taoiseach who will be calling the shots.
3) FINE GAEL-FIANNA FAIL-GREENS NEGOTIATIONS, ROUND 2:
The reason why is relatively simple, and brings us on to the next plan B: all options have, it could be argued, not been exhausted in avoiding a second general election.
If Fine Gael, Fianna Fáil and the Greens do not all back a programme for government today, the decision could be seen from two perspectives.
While it would risk the potential coalition deal collapsing altogether - and this in itself is a real and present possibility - it could also allow for yet more negotiations between the parties.
It has been made abundantly clear in recent days that a number of Green Party members have at least some concerns with the existing programme for government.
Should the existing programme for government deal be rejected, Micheal Martin - who is within touching distance of his lifelong ambition to become the first Cork taoiseach since Jack Lynch - will face an awkward dilemma.
Those concerns relate not only to climate action red lines, but to health, housing and economic policies as well.
If the deal is rejected, it would lead to the inevitable claims a second general election is the only possibility.
But it could also open up space for the three parties to form a short-term government to ensure stability, renew key legislation and appoint 11 still non-existent senators over the coming weeks, while further talks take place to clear up any "misunderstandings".
And, if we have learned nothing else over the past 139 days, it is that politicians are good at one skill: talking.
4) THE INDEPENDENTS COME TO THE TABLE:
If the Greens in particular reject the deal, there is a back-up option.
Earlier this month, Leo Varadkar, Micheál Martin and Eamon Ryan met three loosely arranged Independent TD technical groups, all of which could fill a gap if required.
And, despite having their egos bruised by effectively being told to wait on the sidelines to see if they might be needed in the future, many of the groups' members are still keen to enter the fray.
The eight TD Regional Independents group, the six TD Rural Independents group and the three TD Independents Group are what can be politely described as eclectic.
The first group includes former ministers Denis Naughten and Sean Canney; ex-Fine Gael members Peter Fitzpatrick and Verona Murphy; controversial TDs Michael Lowry and Noel Grealish; and new TDs Cathal Berry and Matt Shanahan.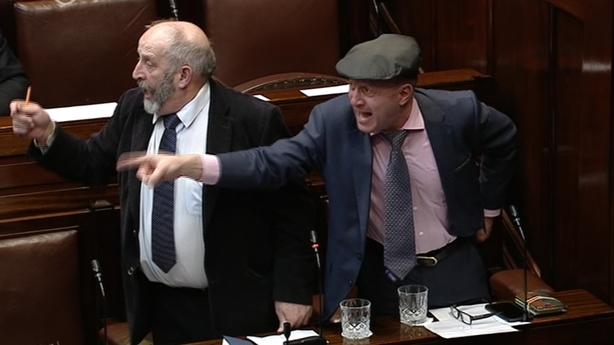 The Rural Independents group consists of Mattie McGrath; the Healy-Rae brothers; new TD Richard O' Donoghue; ex-Sinn Féin TD Carol Nolan; and Michael Collins.
And the Independents Group involves Marian Harkin; Michael Fitzmaurice and Michael McNamara.
While all three groups had hoped they would be called to act as fully fledged members of a four-leg coalition, the story - so far - has not worked out quite as planned.
Instead of a seat at the cabinet table, the groups have effectively been told in recent days to wait outside and that they will be given individual TD deals in return for support from opposition on certain votes, depending on what the potential new government needs at any point in time.
But if the Greens grassroots reject the programme for government deal today, the door which was previously politely closed on the Independents could be flung back open, with some Independent TDs asked to fill the 12 TD gap left by any Greens revolt.
In theory, such a move would be difficult, as instead of negotiating with a single entity, Fine Gael and Fianna Fáil would be left to discuss a large swathe of competing demands from Independents.
However, the issue was overcome in 2016, and there is a school of thought that negotiating with politicians who want to look after their out constituency could ultimately prove less difficult than sitting across the table from more idealistic party representatives.
And it has been specifically referenced in recent days, with Kerry TD Michael Healy-Rae - an astute campaigner at the best of times - telling last Sunday's The Week In Politics programme he would be open to talks and that Mr Varadkar cannot claim all options have been exhausted if the Fine Gael-Fianna Fáil-Greens deal collapses.
5) FIANNA FÁIL TURNS TO SINN FÉIN:
Two other options exist, but it is understandable why - for now - neither Leo Varadkar nor Micheál Martin are discussing them as potential "plan Bs".
Should the existing programme for government deal be rejected, Micheal Martin - who is within touching distance of his lifelong ambition to become the first Cork taoiseach since Jack Lynch - will face an awkward dilemma.
Sinn Féin and Fianna Fáil together makes 74 seats, while some sections of the Greens (12 seats) are open to such a coalition alongside the Social Democrats (6 seats) which have consistently said they would only reject a government involving both Fine Gael and Fianna Fáil.
A significant minority of Fianna Fáil members - the most prominent of whom is Galway West TD Éamon Ó Cuív - are also more comfortable with the new enemy (Sinn Féin) rather than the old one (Fine Gael), while Sinn Féin leader Mary Lou McDonald has said she is still open to talks.
The scenario leads to an inevitable question: if all other options are removed, will Micheal Martin u-turn and open talks with Sinn Féin?
The switch would mirror his sudden post-election change of heart in going into coalition with Fine Gael.
But for a politician who has made no secret of his concerns over Mary Lou McDonald's party's links to the past, is it a step Mr Martin could take?
And, if he does not take it, will his party - with or without him - take it for him?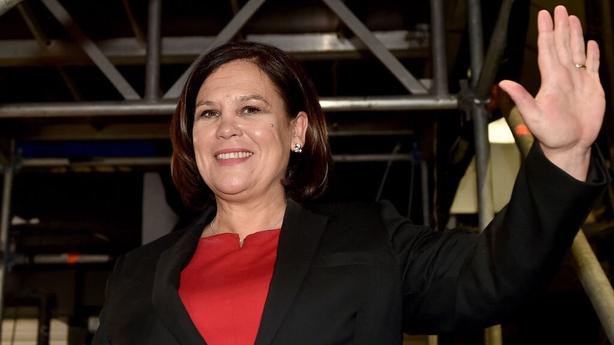 6) SINN FÉIN RENEWS ATTEMPTS TO FORM A GOVERNMENT:
The final plan B option should the programme for government is rejected today is one that will, like all good dramas, bring us back to the start.
In the first days after the Saturday 8 February general election, Sinn Féin dominated the airwaves and newspapers, arguing they could now open talks about forming a left-leaning alternative government without Fine Gael or Fianna Fáil.
The Dáil numbers reality that the three big parties had effectively frozen each other out - meaning no one really won general election 2020 - meant the argument soon left centre stage.
But, if all other options are ruled out, it may be returned to again.
Sinn Féin's 37 seats added to by the Greens (12), Social Democrats (6), Labour (6), and Solidarity-People Before Profit (6) would add up to 67 seats.
And while the figure is still below the 80 needed for an overall Dáil majority, the addition of a handful of Independents or the acquiescence of Fine Gael and Fianna Fáil in a confidence and supply type scenario could open the way for an unlikely Sinn Féin government.
Something Mary Lou McDonald's party have insisted, publicly at least, they have wanted all along.
A full 139 days on from the general election, Ireland is today either facing a political death-defying three way trapeze act as Fine Gael, Fianna Fáil and the Greens walk along the government formation high-wire line - or a multitude of equally tricky alternatives.
Far from there being "no plan B" as claimed, there is a near alphabet of other options.
By Friday evening, we will know if they will need to be taken.