Stuff happens during a government's term in office. A lot of it is unexpected. Often it's bad.
The 32nd Dáil was formed on Wednesday 6 May 2016. It saw Enda Kenny re-elected Taoiseach of a minority government after three months of tortuously slow negotiations.
The previous year, voting took place in the British general election. David Cameron surprised himself by winning an overall majority and he returned to Downing Street in triumph.  
At that time, four years ago, Barack Obama still had almost a year to run as US President; Gerry Adams was Sinn Fein president; Martin McGuinness was Northern Ireland's deputy first minister; the UK's Brexit Referendum due on 26 June was a vague, distraction; the word 'coronavirus' wasn't part of our vocabulary.
As sure as night follows day, the three-legged stool coalition government will be stretched by 'stuff' that will happen on its watch.
The UK will leave the European Union: the relationship between Ireland and the EU will be redefined. As the shape and consequences of Brexit unfold, the concept of a united Ireland will resurface, coinciding with centenaries of the foundation of Northern Ireland and the Irish Free State.
And with Micheál Martin as Taoiseach (for some of the time) and Mary Lou McDonald locked out of government, the Fianna Fáil/Sinn Féin family row will reach a new level of bitterness.
Will Micheál have the magician's touch, pull Fianna Fáil back from its path of decline and defy the pattern of junior partner destruction in a string of coalition governments? Will he be Fianna Fáil's saviour or will he become the undertaker?
How will Mary Lou and Sinn Féin react to the everyday reality of being excluded? How will the voting public respond to month after month of Sinn Féin in full-on attack mode?
Even without the unknown unknowns, it will be a bumpy ride. Fasten the seat belts. Make sure the spare wheel is in working order.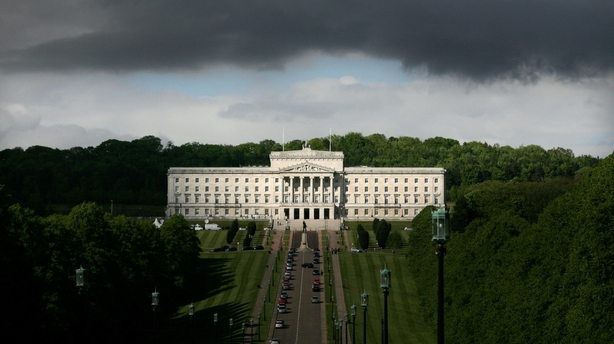 The Northern Ireland Landscape
We may, in time, remember these weeks as 'the best of times' in Northern Ireland. All five parties in the Stormont Executive are getting on. The administration has money to spend - the Covid-19 emergency funding dispatched by the British government.
DUP leader Arlene Foster is in a good place. The Renewable Heat Inquiry report didn't topple her. Sinn Féin's Michelle O'Neill, her main partner in government, is becoming more confident and the challenge of dealing with a pandemic has acted as a binding agent for all the participants in the administration. Even the Ulster Unionists.
But difficult waters lie ahead. The row about pensions for victims of The Troubles is a useful example. One estimate provided by Northern Ireland's civil service predicted a bill of £100 million.
The level of funding required and the recurring costs will probably be significantly higher. Even though the British government steered the legislation through Westminster, it doesn't want to pick up the tab. All the Stormont parties will push to make Westminster pay.
Sinn Féin has difficulty with the British government's rules for accessing the scheme, claiming members of its community will be excluded.
Months of messy haggling are inevitable.
The pensions row won't cause the collapse of the Stormont Executive. But Brexit will be a more severe test and the challenge will be ongoing.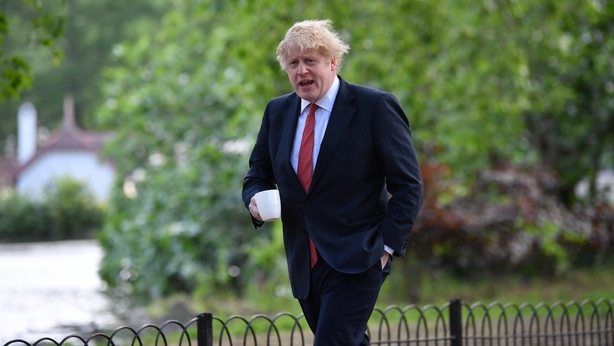 There is no solid indication of how Boris Johnson's administration plans to deal with its new circumstances, outside the European Union.
There are days when it seems some influential London forces would be content to turn the UK into a Pound Shop, positioned between the European mainland and the United States.
But more sober voices are likely to influence the UK's negotiating position when discussions with the European Union reach the critical stages in the autumn.
The undeniable truth is Ireland will provide the only land border between the UK and the EU when Boris Johnson's administration pushes ahead with its plans to end the 47-year relationship with Brussels on 31 December.
The effects will have a profound impact on relationships on the island of Ireland and between Ireland and its nearest neighbour.
The next Northern Ireland Assembly elections are due to take place on or before 5 May 2022. They will provide the opportunity for voters to give their verdict on the out-workings of Brexit. It is likely the election will also take the temperature on the appetite, or absence of it for a united Ireland.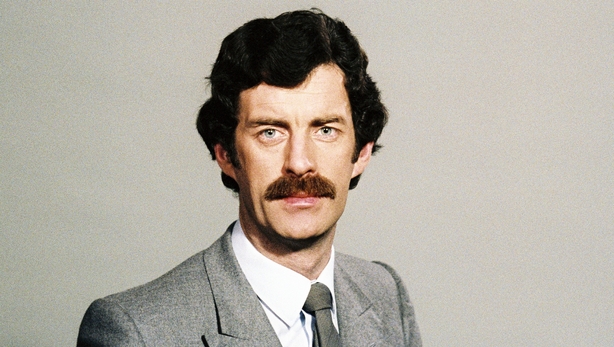 Dick Spring's Pragmatism
Dick Spring knows all about tricky Dáil coalitions and political juggling. At 32 he was a very young tánaiste, just a few weeks into the Labour Party leadership job when he signed up to a coalition deal with Garret Fitzgerald's Fine Gael in December 1982.
He was wiser, hardened by experience when he led Labour into coalition, first with Fianna Fáil (January 1993 to November 1994) and after the collapse of that partnership with Albert Reynolds, into a coalition led by Fine Gael's John Bruton, from December 1994 until June 1997.
Spring could write a fascinating textbook on the pragmatism and tough choices that are required to sustain a coalition government. Sinn Féin were constantly out to take away his support base in north Kerry and the rivalry often went beyond the personal.
In 1996, when Ireland held the EU presidency, as Minister for Foreign Affairs Dick Spring brought all his European colleagues to Tralee for an informal weekend gathering.
It was 'pride of the parish' territory - when politicians are given a once-in-a-career chance to show off their home place to international colleagues.
At what should have been a bursting with pride occasion, the host had to find a path past Sinn Féin demonstrators who were taking obvious pleasure in his discomfort.
In that often strained Fianna-Fáil/Labour coalition, Albert Reynolds often took responsibility for getting republicans to the negotiating table while Spring concentrated on unionism. The Downing Street Declaration (December 1993) and the breakthrough IRA ceasefire (August 1994) occurred during that time.
When John Bruton became taoiseach, the Fine Gael leader couldn't disguise his views about republicans so Spring had to switch roles. He and some of his senior Department of Foreign Affairs colleagues became the main point of contact for Sinn Féin. Much of the groundwork for what became the Good Friday Agreement was done during that time.
Dick Spring's example, his capacity to move between Orange and Green, his ability to bite his lip and to douse his often-tested short fuse may well become relevant examples again.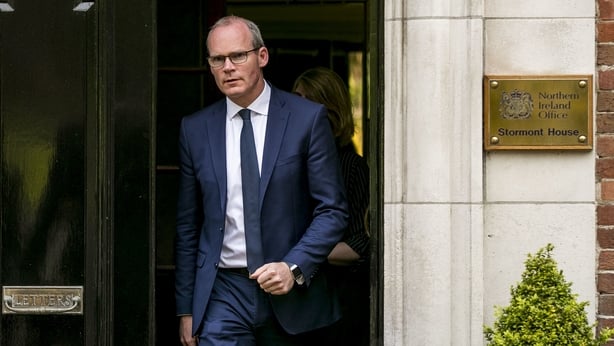 Simon Coveney was an able, trusted Minister for Foreign Affairs. Like Charlie Flanagan before him, he managed to sustain only surface wounds when dealing with Brexit issues and the depressing landscape of a Northern Ireland without a power-sharing administration.
The job is about to become more difficult. Unionists will be wary, even defensive over Brexit. Sinn Féin will be even more demanding than usual and conscious that their colleagues, across the border, have been left outside the Dáil Éireann door.
There is the added complication that Fianna Fáil, under Micheál Martin's leadership, has entered an understanding with one of the participants in the power-sharing Executive, the SDLP.
Double, double, toil and trouble.
Official speak about a shared island, British-Irish relations, and Brexit
The new administration's programme for government will dust down the phrase, given a first outing earlier this year of "working towards a consensus on a united island".
That unit supervising that considerable task will be set up in the Department of An Taoiseach – in keeping with the house style of the country's top civil servant, Martin Fraser.
Emphasis will be given to strengthening existing channels of North-South co-operation and developing new ones.Arlene Foster is likely to see a commitment to support, among other projects, the Enniskillen-Sligo, although the "subject to feasibility" get out/slow down clause may be included.
It's like the North-South co-operation on tackling Covid-19 will be cited as a useful template to encourage deepening and strengthening cross-cross health links.
There will be emphasis given to enhancing, developing and deepening all aspects of North-South co-operation.
On Brexit, the new administration will commit to deepening British-Irish relations after the UK leaves the European Union. One of the new initiatives could involve opening an Irish consulate in the north of England (Manchester or Liverpool?). 
There is also the recognition of the obvious - that the UK and Brussels might not strike a trade deal before 31 December and that the trading relationship could default to World Trade Organisation rules and tariffs.
The bulk of the programme for government material on A Shared Island, British-Irish relations and Brexit is very predictable and prominence is given, early on, to absolute respect for the principle of consent.
Who goes where?
Yes, it will be interesting to see if the two Simons, plus Paschal, survive to get senior ministerial positions alongside Leo on the Fine Gael team in the new government.
Will Heather Humphreys be kept on? Female, from a border country and well-respected by Unionists? Will Helen McEntee get a senior position - highly regarded and helping the gender breakdown? How will the ambitious clutch of newbies be accommodated?
As a number of senior ministers are benched, will Michael Ring survive in some form? It was interesting how when explaining the rationale for including a county factor in the easing of movement restrictions, Leo Varadkar cited the distance from Westport to Castlebar - Ringer country.
On the Fianna Fáil side who will get what? Being in opposition rather than government is one reason why there is a perception that, in relative terms, Micheal Martin's forces are now weighed down with talent. If Dara Colleary, Michael McGrath, Anne Rabbitte and Darragh O'Brien are entitled to be getting excited, what's the story for Thomas Byrne, Barry Cowen, Jim O'Callaghan and, after a late burst on the airwaves, Marc MacSharry?
The Green Party has its own dynamic. The leadership battle will decide its direction of travel and, in time, its ins and outs.
If Paschal Donohoe has a great chance of getting the head of the Euro Group job, would it be in Ireland's interest to keep him on as Finance Minister so that he could do that additional job? The French seem willing to support Phil Hogan for the head of the World Trade Organization role and if he were to vacate the Irish member of the European Commission position, how might that affect matters?
All of these decisions will effect how the shape and potential of the incoming government.
But in terms of island of Ireland politics, Brexit, the moving and shaking within Fine Gael and the Fine Gael/Fianna Fáil relationship, the Foreign Affairs portfolio is the important one.
What happens there will provide some fascinating insights into Leo Varadkar.