It's impossible to predict as yet just how many second-level schools will be forced to close on 4 February, just four days before the general election, but it's likely to be upwards of 400. That's more than half of all second-level schools.
All 260 schools run by education and training boards where teachers are mostly Teachers' Union of Ireland (TUI) members face closure.
But many more schools have teaching staff comprised of both TUI and ASTI members. In some cases all teachers in one of these other schools could belong to the TUI. In other cases it might be just one or two.
Managers of the country's religious-run secondary schools say they were taken by surprise by today's decision. Teachers in these schools - known as 'voluntary' schools - have traditionally been members of the ASTI teachers' union. The ASTI is not taking part in the February action.
However, in recent years a growing proportion of teachers in the voluntary sector have opted to join the TUI instead. A significant proportion actually switched their membership from the ASTI to the TUI, out of frustration with strike action that the ASTI was engaging in on this very same issue - teacher pay.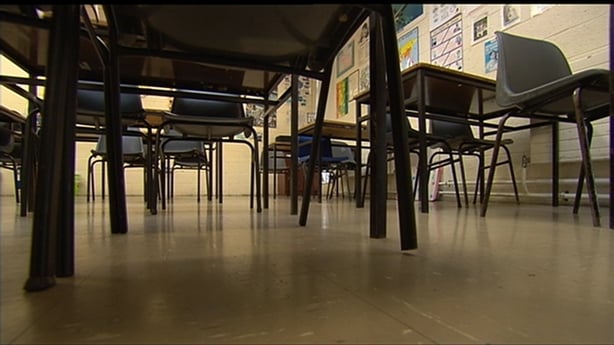 Ironically, these teachers will now have to strike on 4 February and lose a day's pay, while their colleagues in the union they left will not.
The ASTI is not striking on February but it says its members will abide by normal protocols. That means that they won't take on the work of a striking colleague. They won't supervise their classes for instance.
It is this stance by ASTI members that will lead to many more school closures, because schools will not be able to guarantee the safety of students.
The timing of the strike is of course interesting - just four days from the general election. The TUI points out however that it flagged the possibility of a February strike last November. Its executive made a final decision today.
The union says it had no choice. While the pay disparity between teachers appointed before and after 2011 has narrowed, it says a significant gap remains.
The union says it wants addressing the pay inequality that younger teachers continue to suffer to form part of any new programme for government.
The national parents council has criticised the move, saying students should not be the ones to suffer.
When news broke of a Saturday election - the first in a century or so - there was a widespread welcome for the fact that that schools - often used as polling stations, would not have to close. But few knew then what the Teachers' Union of Ireland had in mind.