"Should the deer in the Phoenix Park be getting worried?"
An unconventional question put to a prospective presidential candidate.
It came from Green Party councillor Mark Dearey in the Louth County Council chamber in Dundalk on Wednesday night.
The former senator wryly quizzed businessman Gavin Duffy about his former association with the controversial Ward Union Hunt.
The Dragons' Den investor pledged he would "not promote or actively support" blood sports if elected president.
Elections to Áras an Uachtaráin do not involve bloodshed. But, if previous ones are anything to go by, they are gruelling, brutal and deeply personal.
So why would anyone want to run for the Presidency? 
Tony Heffernan was the Media Director for Michael D Higgins during his successful 2011 campaign.
He pointed out that Michael D Higgins wanted to run for the Áras as far back as 2004. But a proposal to run a Labour candidate was narrowly defeated internally in the party.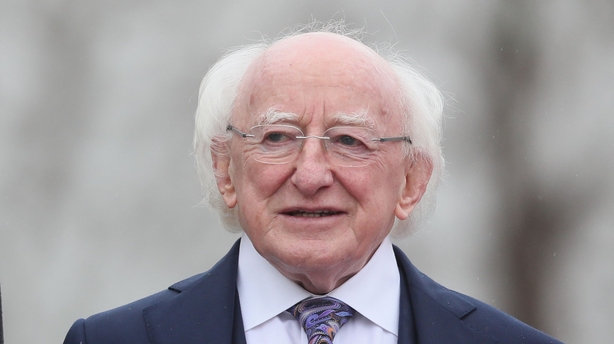 "He was interested in running for 15-20 years. He is a genuine public servant where he had served as a councillor, Mayor of Galway, Senator, TD and Minister."
He believes there are currently some "very bizarre" prospective candidates who have "no chance of getting nominated".
Mr Heffernan, a former Labour party press adviser, added: "It does require a certain level of ego and self-belief to stand for any public office.
"But candidates should be aware that presidential elections are fraught, personal and often take on a life of their own."
He rejected the suggestion that these elections attract megalomaniacs – people with obsessive desire for power.
"The Irish presidency is not the one to go for if you are a megalomaniac. It does offer you certain status and you are the first citizen," he said.
But he recalled how the last three presidents - Mary Robinson, Mary McAleese and Michael D Higgins - were all acutely aware of what the role means and its limitations.
Some commentators have warned that the current array of prospective candidates pose the "danger of trivialising the office".
In their defence, the fact that any citizen over the age of 35 can put themselves forward and seek the endorsement of four local authorities may be viewed as a very pure form of democracy.
Given the limited powers of the presidency, campaigns are not decided on policy positions or manifesto promises.
This inevitably leads to candidates' personal lives and professional records getting picked apart.
So why would any person - some of whom have never stood for public office before - wish that on themselves? Are they driven by ego?
Dr Ashley Weinberg, a psychology lecturer at the University of Salford in the UK, is the author of the book 'The Psychology of Politicians'.
He said: "Whether an individual's sense of importance is over-exaggerated may well depend on his or her track record, among other things.
"But there is also a positive view of ourselves that we all take when we apply for any job, so we may need to be wary of assuming this is a pathological trait."
Communications and careers consultant Rowan Manahan said: "It is obvious that many candidates attempt to stand for the Presidency to increase their profile so they can use the tag 'former candidate for President' in their ongoing publicity efforts."
He argues that low-profile candidates put themselves forward for the Áras to raise the profile of whatever issue they represent.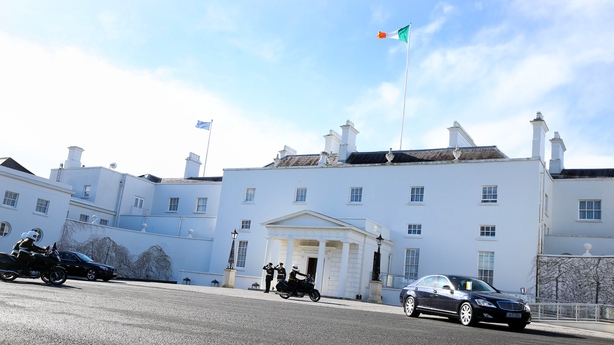 "They know that if their core issue will gain them sufficient acceptance at the preliminary hurdles that they can actually get themselves on the ballot paper.
"Many of these candidates have obviously never read the Constitution and the very clear delineation and limitations of the powers of the President."
Professor Jo Silvester is a psychology lecturer at the University of Exeter. Her research includes papers such as "The Good, the Bad and the Ugly: Politics and Politicians at Work".
Her studies have found that the majority of people in political roles are there because they want to serve others.
She said: "The evidence that we have suggests voters are attracted to people who appear approachable and good at relating to people but are also perceived as competent.
"There are types of characteristics voters pay attention to. They don't have close contact with candidates and have to make judgements through inferences such as individuals who appear charismatic.
"People like that as charisma is about having a clear set of values.
"The individuals from Dragons' Den fit a leadership stereotype as they have been successful, they have influence over voters who have been able to watch them in action."
She believes all politicians "have a slight degree of ego but that majority are not narcissistic".
But Mr Manahan said: "Hunter S Thompson wrote at length about the single-mindedness and narcissism of the candidates for the US Presidency. His words were rarely kind, but highly prescient."
Much of that commentary came in the gonzo journalist's account of Richard Nixon's re-election titled 'Fear and Loathing on the Campaign Trail '72'.
Nearly 50 years after that book, it is uncertain as to exactly why some people bid to stand in elections to the Áras.
The deer in the Phoenix Park may not be worried. But history tells us candidates are certain to experience fear and loathing in the 2018 campaign.