Spare a thought for your local TD or senator this weekend. Last Monday was a Bank Holiday.
The Dáil and Seanad closed up for the week. A week off, in lieu of the one day everyone else gets, doesn't seem like a bad deal. But back in their constituencies, TDs have been bombarded with queries about passports.
By 9.30am yesterday, nine distressed people had already rung into Independent TD Michael Healy-Rae's constituency office looking for help in getting a passport.
Speaking from his Kerry constituency, he said, "We have never seen this volume of people calling up about delays in getting their passports".
It is one of the quirks of the Irish political system that so much of our public representatives' time is taken up helping constituents get various things that they are already entitled to.
TDs' clinics are often one-stop shops for filling out medical card and college grant applications; to seeking road repairs and making farm grant applications.
This time of year is passport season. TDs and senators can make representations to the Passport Office and the Department of Foreign Affairs for anxious constituents who have been waiting longer than expected for their passport.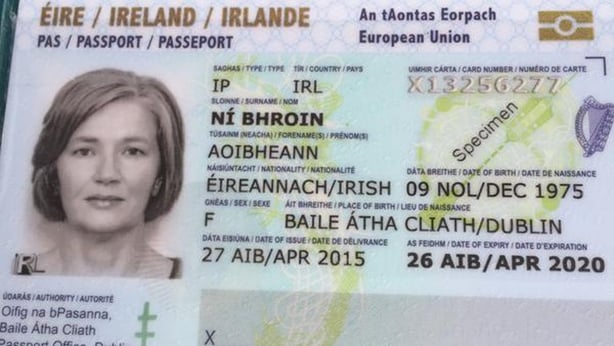 The Department of Foreign Affairs also has a specific channel of communication for public representatives to pursue queries via email about passports and fast-track them in urgent cases.
TDs all know that helping a distressed constituent get a passport at the eleventh hour, before they go abroad, can only help a TD get their own passport back to Leinster House when election time comes.
Deputy Healy-Rae said: "There are exceptional delays in the passport office. The Passport Express is taking up to seven or eight weeks in some case. It is supposed to return a passport in 15 days."
According to the Department of Foreign Affairs website, it should take 15 working days to get a passport renewed through the An Post Passport Express system.
It can take 38 working days to get a passport through the Passport Express First Time application system. This also applies to lost, stolen or damaged passport applications.
A number of TDs are expected to raise the issue in the Dáil next week.
Deputy Healy-Rae said: "There are two public passport offices in the country - in Cork and Dublin. But there is no printing machine in Cork. If they had a printing machine, they would be able to offer people across Munster a one-day turnaround service."
He added: "I understand that a new printing machine would cost €1.75m which is a drop in the ocean when you think of the way it would relieve pressure on the printers in Dublin. There needs to be a printing machine in Cork to increase the capacity of the one-day turnaround service."
The Healy-Raes are getting calls from outside their Kerry base, with people in Cork and Kilkenny contacting them.
Michael Healy-Rae did point out that the Department of Foreign Affairs is "good at sorting out urgent cases."
All the way up the western sea-board, one Fianna Fáil TD has built up a reputation for driving home to Donegal at weekends with a bundle of passports, collected in Dublin for his constituents.
Pat The Cope Gallagher acknowledges the staff in the Passport Office in Dublin "does great work" but they are currently under "immense pressure".
"There is such pressure on the system that a passport that should take 15 days is now taking seven weeks to arrive. The minister needs to approve more staff to help alleviate the pressure."
He added: "I would advise anyone who is in urgent need of a passport to make an appointment with the passport office on Mount Street. The Rapid Renewal service where you call up and make an appointment for the following day is working well."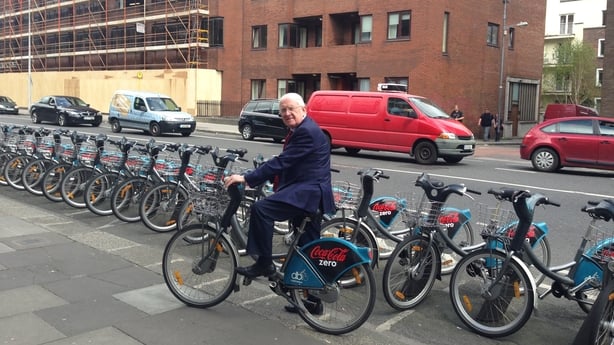 It is now peak season for the passport service. A spokesperson for the Department of Foreign Affairs and Trade said: "The total number of applications received during the first four months of this year is up by 10% on the same period last year, and by 25% compared to two years ago."
Brexit, a trend towards early renewal of passports, a growth in outbound travel and a growing population are cited as drivers for the demand.
The department strongly encourages people to renew their passport online as applications on the online system can be processed in ten working days, plus postage time.
The department spokesperson said: "In fact, in 50% of cases, the processing time is currently down to five working days. So applicants are getting their passport in less than 10 working days, plus postage time."
In Galway, Independent TD Michael Fitzmaurice said he gets people coming into his office all year round with concerns about passports.
"There is always somebody who forgets to renew their passport or loses it. Then they have to fly abroad on holiday or at short notice for a funeral. I have to say the Passport Office and the Department of Foreign Affairs are really good. They will always pull it out of the fire when somebody urgently needs a passport."
It is almost two years since Britain voted to leave the EU. Brexit is partly fuelling the increased demand for Irish passports. Over 82,000 applications were received from Northern Ireland alone last year.
A few months ago, Sinn Féin Senator Niall Ó Donnghaile called on the Government to open a dedicated Department of Foreign Affairs office to deal with applications for Irish passports from people in Northern Ireland.
Some Fianna Fáil senators have also called for a new passport office to be opened in a border town such as Dundalk or Monaghan.
But one senior Fine Gael TD said this weekend: "The Brexit referendum was nearly two years ago. We can't say that's the reason so many people knocked my door this week about passports. There needs to be more staff in the passport office."
A Fianna Fáiler joked that the Passport Express needs to be renamed, dropping the "express" word.
Additional staff are recruited each year to assist with the seasonal surge in applications. A Department of Foreign Affairs spokesperson said: "Sanction was received for 220 temporary clerical officers to assist permanent staff in processing applications and responding to customer queries."
Plans are also in the offing to expand the online renewal system in a bid to handle the increase in applications.
The original express system for TDs and senators to get passports for distressed constituents was introduced back in 1994.
Expect TDs and senators to complain about perceived delays during this "passport season".
But the reality is more nuanced. They all privately know that dropping an email (or jumping on a Dublin Bike at the back of Leinster House and heading to Mount Street) to secure a passport for somebody in a panic, can do no harm when an election is called.