David Drumm: The co-conspirators
In the early hours of 14 March 2016, David Drumm arrived back in Dublin Airport, accompanied by gardaí from the extradition unit and the National Economic Crime Bureau.
He had spent five tough months in Plymouth County Correctional Facility outside Boston. After his second attempt to secure bail failed, he agreed to his extradition and was flown home to face charges. 
The media interest in his return was intense. Gardaí initially planned to bring him to the Bridewell Garda Station near the Four Courts but abandoned those plans when told cameras were waiting for them there.
Drumm was brought to Ballymun and then on to the Criminal Courts of Justice near the Phoenix Park.
Drumm was brought before the District Court and evidence was given of his arrest before his lawyers applied for bail. This took a little longer than anticipated, but eventually, Drumm was released. 
He was greeted by family members in the round hall of the CCJ, as journalists watched from a distance.
Outside, the scrum of photographers and television cameras had grown, but as photography is not allowed inside the building, they were not able to capture what could have been the best image of all.
As Drumm emerged from a side door into the vast round hall of the CCJ, those on the balconies overhead watched curiously.
Up on the second floor, three men could have been forgiven for watching with more interest than most.
Drumm's former colleagues - John Bowe from Anglo's treasury department, Willie McAteer, the bank's former director of finance and the former chief executive officer of Irish Life and Permanent, Denis Casey, were all on trial in Court 19 for the same €7.2 billion conspiracy to defraud which Drumm has now been convicted of.  
The trial became one of the longest criminal cases in the history of the State and led to the longest jury deliberations ever.  
It was lunchtime and all the parties were heading towards the CCJ's small restaurant. As the door to the custody area opened, in a scene that should have been captured for posterity, the tall lean frame of John Bowe could be seen craning his head and shoulders over the glass balcony to catch a glimpse of the man who had once been his boss. 
Bowe, McAteer and Casey were all convicted of conspiracy to defraud after the 89-day trial and they were each sentenced to prison sentences in July 2016.
John Bowe: Aged 54, from Glasnevin in Dublin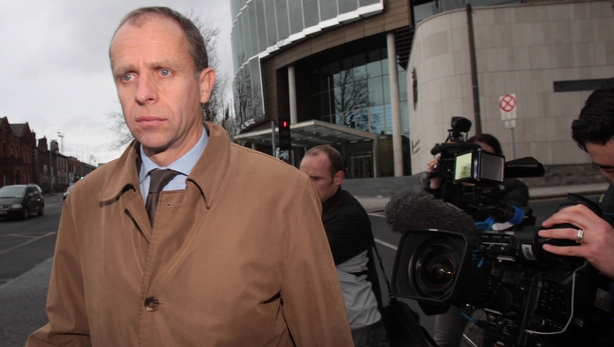 John Bowe worked in Anglo's Treasury Department and was described as being the "de facto" head of treasury in 2008.
He was lower down the management hierarchy than the others. He reported to Willie McAteer. Many of the most colourful Anglo tapes originated from his phone line as telephone calls in the treasury department were recorded.
He was described in court during his sentencing as having a "quirky sense of humour" with an inclination to laugh while under stress. He was also described as a good husband and father, and active in his community. 
Judge Martin Nolan said John Bowe was not on the board of the bank - he was a "lesser functionary" but he went along with the transactions. 
Bowe was sentenced to two years in July 2016. He was first let out on temporary released in October of that year. His sentence was completed on 1 December 2017.
Willie McAteer: Aged 67, originally from Donegal, now with an address in Greenrath in Co Tipperary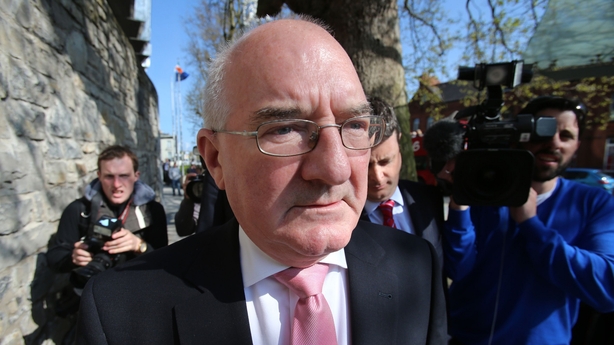 He was described as being a self-made man who had worked on buses and building sites in England to make money to put himself through a chartered accountancy course.  
He became finance director and chief risk officer of Anglo. The court was told he and his wife lived very modestly.
His trial heard his main role in the conspiracy was signing off on the credit excess to allow the deal to go through the bank's system. The transactions were €6.7bn in excess of normal credit limits.
His lawyers claimed he was more of a knowledgeable bystander than active participant. 
But Judge Nolan said Willie McAteer was a leader in the bank. Allowing the transactions to take place was "grossly reprehensible" and a huge error of judgment.
The judge said the survival of Anglo was not everything and he sentenced him to three-and-a-half years.
McAteer has two other convictions for Anglo-related matters. He was sentenced to 240 hours of community service in 2014 for giving unlawful loans to ten developers to buy shares in Anglo.
Early last year he was given a 2.5-year sentence after pleading guilty to fraudulently obtaining a loan of more than €8m from Anglo in September 2008.  
The court heard he had loans of €8m from Bank of Ireland secured against Anglo shares. Anglo gave him the loan to pay Bank of Ireland to ensure he would not be forced to sell the shares and cause catastrophic consequences for Anglo. That sentence was to run alongside his sentence for the conspiracy.
McAteer's sentence is due to be completed in March next year. However he has been on temporary release since the end of last month, on condition that he reports weekly to Limerick Prison. 
Denis Casey: Aged 58, from Castleknock in Co Dublin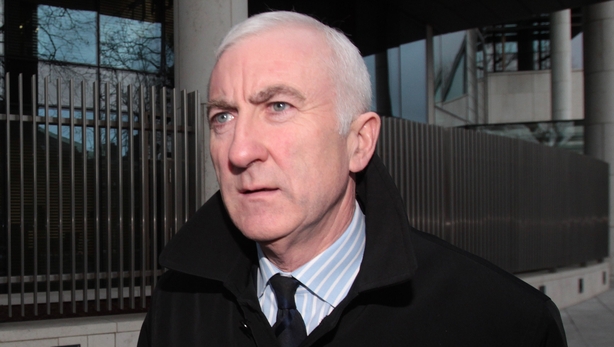 He joined Irish Life Assurance in 1980 as a trainee accountant and worked his way up. He became group chief executive of Irish Life and Permanent in 2007.
Casey told gardaí he was duped by Anglo - and that it never occurred to him that Anglo would misrepresent the September 2008 transaction.
He was described in court as being an ethical person who was always focused on the greater good. He was also described as courteous, respectful and a person who had sacrificed a lot to get to where he was. 
Judge Nolan said Casey became involved because of the green jersey agenda - to help fellow banks – but, the judge said, he co-operated in the conspiracy and should have known better.  
He was sentenced to two years and nine months and was described as being particularly furious about what had befallen him. His sentence is due to be finished in August this year. However he has also been on temporary release since last month. 
All three men initially appealed their convictions. Willie McAteer abandoned his appeal and the convictions of John Bowe and Denis Casey were upheld by the Court of Appeal after a lengthy hearing.