It's been a long and emotional nine days in Limerick since news of the sudden death of Cranberries lead singer Dolores O'Riordan filtered through to the world from a London hotel room.
The news was truly shocking - I mean stop you in your tracks in the middle of the street, the road, and stop immediately what you were doing shocking - as people tried to absorb what had just come through on thousands of international news feeds.
Disbelief was the immediate reaction, then the reality that a young woman from rural Co Limerick who had become one of the best known rock stars in the world was gone forever.
Much has been said about Dolores and The Cranberries conquering the world with their memorable music, but essentially Dolores was of Limerick, and Limerick adored her.
---
Further reporting:
Dolores O'Riordan 'an influence for good', mourners told
In pictures: Dolores O'Riordan's funeral
Dolores O'Riordan remembered
---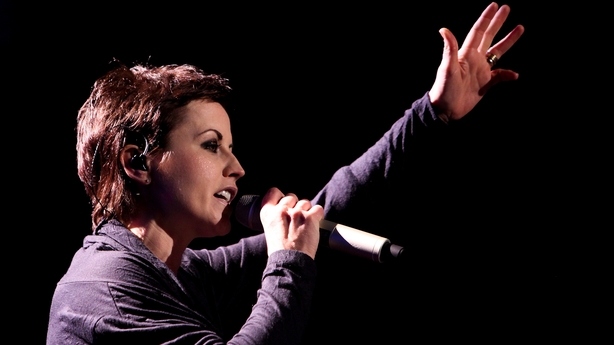 She grew up in Ballybricken, a parish located in as rural east Limerick as you could get.
She went to the Model school in Limerick city which is run through Irish, and onto secondary school at the nearby Laurel Hill Coláiste, also run entirely through Irish.
She was a bright and talented student, but it was her unique musical voice which was to make her stand out.
There have been many stories shared about Dolores in Limerick since news of her death.
Stories about this petite, almost frail young woman but who was singular in her ambition to move far beyond the farming hills of east Limerick.
She frequently introduced herself as "Hi - I'm Dolores O'Riordan and I'm going to be a rock star."
I first met Dolores and her other Cranberries in December 1993 when I had just been appointed RTÉ Mid-West Correspondent in Limerick and I have to admit like many who are not native to Limerick I had to ask who they were!
I was quickly put in my place. The band had just conquered the massive college scene in the US and had become hugely successful across America.
Their first two albums 'Everybody else is doing it so why can't we' and the second 'No need to argue' sold a phenomenal 26 million copies, rarely if ever achieved on first albums by any band.
They were home in their native Limerick that December for a civic reception and a performance at the city's Royal Theatre - regretfully now - the first of only two performances in their native city when they had become a global sensation, the second being at the Special Olympics in Thomond Park in 2010.
In December 1993 on that first meeting I recall her quote so well - "It's great to be home, to be so young and to be a star."
I interviewed her many times after that, the last being in December 2013 before she performed in Limerick with the Irish Chamber Orchestra to mark the start of Limerick's year as City of Culture when she gave me a spontaneous hug on meeting me - that was so Dolores, she was incredibly warm.
Her family's decision to allow a public mourning event in St Joseph's Church in Limerick city last Sunday - a church familiar to her - and to allow ordinary people to file past and pay their respects to the woman they considered their own, proved inspired in the end.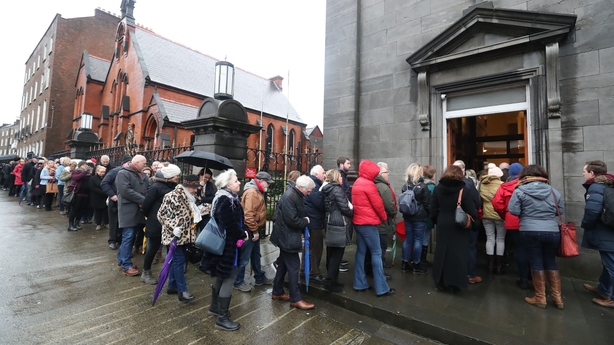 It allowed that huge pent-up public grief to be expressed and thousands did so, saying their own personal farewell.
Her funeral in Ballybricken was as far from rock-and-roll as you could get. It was traditional and reverent and almost low-key.
But it was full of references to her enduring and almost celestial talent, and it is that, now, which will endure from her book of life.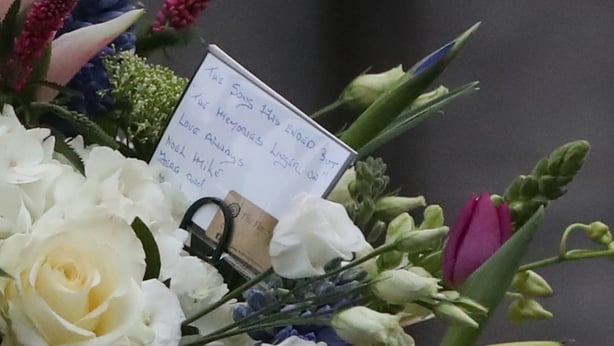 Like her mother Eileen, Dolores acknowledged how her faith had a big influence on her musical life and it was in the Ballybricken church choir that she began playing the keyboard and singing, as well as being known for singing throughout her school years.
She was also a big admirer of Gregorian chant and frequently visited Glenstal, Roscrea and Mellery abbeys to hear the Monks singing.
She's now singing in the heavenly choir as her friend Fr Liam McNamara said at her funeral - the woman with the unique, far reaching and distinctly Irish voice.
We'll miss you when you're gone as the famous Cranberries song says ... that's for sure Dolores.