A Fine Gael politician who spent the weekend traversing his home patch came to a clear conclusion on Sunday night.
He felt the party would take "a battering" if they went to the polls before Christmas. From constituency clinics, to football matches to funerals, the message was the same: people did not want a General Election.
Suddenly, the swagger and sure-footedness of the party's TDs and Senators last Thursday night was replaced by an inescapable sense of election angst.
Fear of an election also swept through the Fianna Fáil ranks. There were numerous phone calls exchanged between TDs from both parties across the country. All these chats crystallised one point, an election would be too risky for either side.
As the weekend came to an end, a large swathe of the Fine Gael parliamentary party believed that pressure would soon be placed on the Tánaiste to resign by Tuesday.
All the while the Taoiseach and the Fianna Fáil leader were talking. As these negotiations enter a crucial phase this evening, fear of a snap election is one of the forces pushing this towards a possible compromise.
The talks appear to be exploring, in the words of the Taoiseach, a "middle way." Some parts of it may be relatively easy to get agreement on.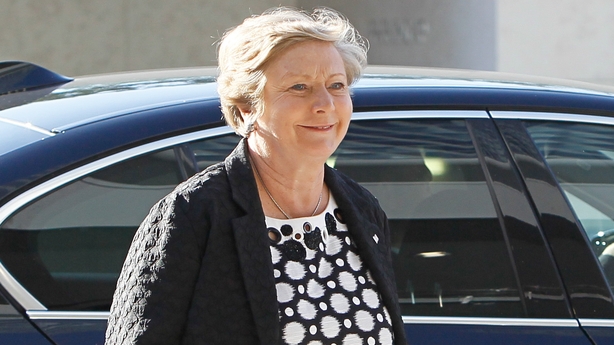 They would include a break-up of the Department of Justice, the implementation of reforms there and even finding a way to get the Disclosures Tribunal to quickly examine the Tánaiste's handling of all the issues around the May 2015 email.
Two areas remain problematic though.
How could the Tánaiste make any type of an apology in the Dáíl when she has always insisted that she has done nothing wrong? Secondly, is it possible for Fianna Fáil to compromise on its core demand that she leaves Government?
One possible solution might involve Frances Fitzgerald stepping down as Tánaiste but remaining on as minister. The final judgement on all this would then be left to the Disclosures Tribunal.
If this was the rough shape of a final compromise, it's a risky one for Fianna Fáil in particular.
It might avert an election but it would leave the party open to the charge of meekly capitulating on its initially unambiguous call for Ms Fitzgerald to resign.