The official communication out of the Department of Foreign Affairs this evening describes today's visit by the British Foreign Secretary as "very successful".
At their press conference earlier, there were no barbed comments between Simon Coveney and Boris Johnson.
But every answer was an explicit illustration of the widening chasm between the Irish and British governments.
It's a sobering political reality that even Mr Johnson's jovial talk of Liffey water producing the best Guinness could not mask.
This issue is the border with Northern Ireland.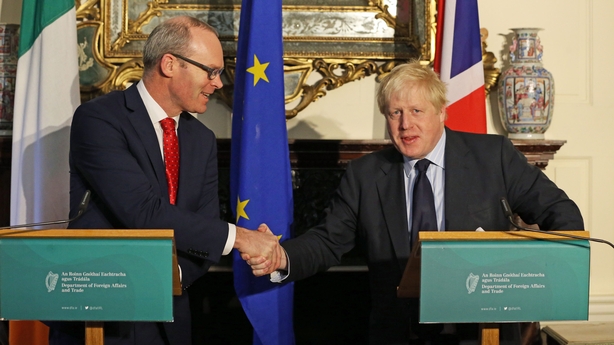 The Irish Government has an unflinching demand that Britain's exact plans to make it "frictionless" must be crystalised before the Brexit talks move to the next stage.
That phase of the negotiations would look at the future trading relations between the EU and UK.
Mr Johnson insisted it was on that terrain that the questions around the Irish border, and indeed other borders such as Calais and Dover, could be best addressed.
Not so, says the Irish Government.
The Taoiseach Leo Varadkar wants Britain to provide a precise solution on avoiding a hard border on the island of Ireland and that it would have to be enshrined in the conclusions of a key summit of EU leaders in December.
Mr Varadkar held a short bilateral meeting with the British Prime Minister Theresa May ahead of a summit of EU leaders in Gothenburg today.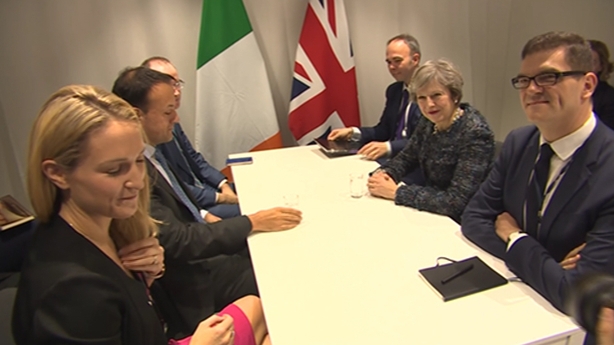 After the meeting, the Government said it does not believe all sides are close to agreement on the Irish border.
Indeed the Taoiseach wants a hard border off the table before the second phase of talks can begin.
With Britain adamant that it's leaving the Single Market and the Customs Union, it must find a way to show Dublin innovative ways of avoiding a hard border.
So far, apart from warm language there's been no detail emerging on this front and that's posing a major problem.
Until the outline at least of those solutions are forthcoming, it appears the Brexit talks are stalled.