There are few areas of technology moving as fast right now as autonomous vehicles.
Hardly a day goes by without some form of an announcement or leak around something incredible that a car, tech or component company is developing in the area.
That's because some of the biggest names in vehicle manufacturing, mobility and technology are pouring vast sums of money into research and development around self-driving systems.
Google, Intel, Apple, Toyota, Volvo, Renault-Nissan, BMW, Ford, Uber, Tesla, Bosch, Baidu, GM and many more household corporate names are piling into the space to try to get a head start in what will soon become a vast market.
$7 trillion, in fact, is what a study by Intel and Strategy Analytics estimates the driverless car economy alone will be worth by 2050.
That's a combination of economic activity and new efficiencies brought along by the sector, with $4 trillion coming from driverless ride-hailing and $3 million from deliveries and logistics.
The research also claims more than half a million lives will be saved between 2035 and 2045 because autonomous mobility systems will be safer for the public, meaning fewer crashes.
Collectively those are huge prizes and it's not hard to see why the corporate world is going after them.
But it isn't just big business that's doing everything it can to be at the front row of the grid when the starting flag is raised for fully autonomous driving around 2020.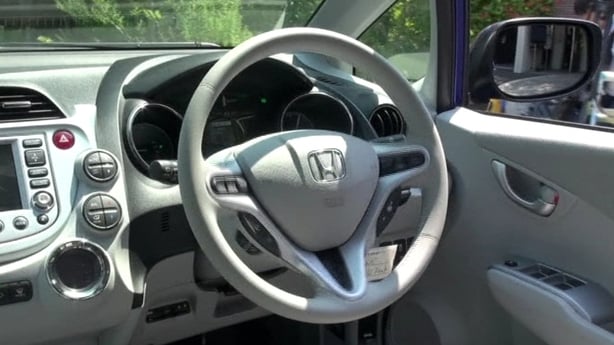 Many national and local governments are also trying to get in on the act, seeing the obvious benefits from the economic efficiencies, increased public safety, lower congestion and reduced emissions that self-driving vehicles offer.
The US is one obvious leader in the space, particularly in places like California, which is actively working to encourage testing on public roads.
Singapore has also been welcoming to self-driving car developers and PSA Group and nuTonomy have been operating driverless vehicles on the roads there for several months.
The Japanese government wants to have self-driving vehicles providing transport for senior citizens and others with limited access to cars by 2020 and has already begun working on the project.
Germany, with its large car manufacturing sector, has cleared the way for the development and testing of autonomous systems by passing a law in May setting out the rules under which they can be used on German roads.
Even little Belgium has allowed the testing of 30 semi-autonomous vehicles which drove in columns of five from Diegem to Bornem as part of an initiative by the insurance company AON.
While across the Irish Sea, the UK government has made it clear it wants to be a leader in the space, is drawing up legislation in the area, and is putting its money where its mouth is; announcing £109 million in autonomous and low-carbon projects earlier this year.
The latest statement of its intent came yesterday with the announcement that the Department for Transport there has given the go-ahead for trials next year of partially-autonomous trucks on British roads.
And yet, although much of the rest of the developed world is buckling up for the benefits and challenges that autonomous driving will bring, here in Ireland we continue to adopt a wait-and-see attitude.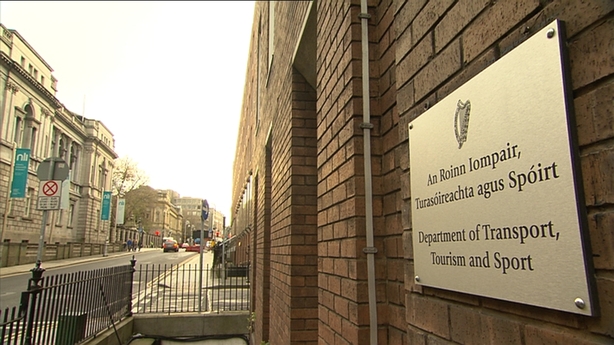 The Department of Transport told me yesterday the law at present still does not provide for driverless vehicles - there is a presumption that someone must be driving a mechanically propelled vehicle.
This situation therefore prohibits testing of such vehicles on public roads.
The department also said road traffic legislative requirements to allow for driverless vehicles on public roads need to be examined in detail and in conjunction with the Office of the Attorney General.
But why is that not happening or why has it not already happened? After all it has been clear for some time that autonomous driving is coming, like it or not.
The department says it will continue to monitor the development of this technology and how it is being managed in other jurisdictions and will have to be looked at in the context of EU membership.
In other words, it looks like the Government is going to continue with its wait-and-see attitude, perhaps until such time as action is forced upon us by Brussels.
This, however, is a short-sighted view of the situation.
First, getting involved in the self-driving vehicle sector now would give Ireland an opportunity to feed into and shape the emerging regulatory environment in areas like licensing, insurance, safety, data protection etc.
It would also provide significant opportunities to Irish research and business.
We already have pockets of expertise in the area, in companies like Valeo Vision Systems in Tuam and Arup, and research centres involved in the area like the Insight Centre for Data Analytics, the CAR Group at NUI Galway, and other groups in Trinity College Dublin, Waterford Institute of Technology and elsewhere.
With its extensive and varied road network, including in places with lower densities of population, Ireland could also be an excellent test bed for the technology.
But as the AA Ireland Director of Consumer Affairs Conor Faughnan says, when it comes to driverless vehicles, the problem in Ireland is not so much the technology, but the social and regulatory environment.
And only the Government can address many of those questions.
Time then for it to get off the fence and start to drive Ireland forward towards a new era of motoring, mobility, and technology.
Comments welcome via Twitter to @willgoodbody