Cédric Villani is a mathematician who wears cravats and large spider brooches. Laurent Zameczkowski is a horror film producer. Brigitte Liso runs éclair shops. Marie Sara is a retired bullfighter and Hervé Berville is a former refugee from Rwanda.
They couldn't sound more different but they have at least one thing in common; they are all running for parliamentary seats under the banner of French President Emmanuel Macron.
The polls
Mr Macron's alliance could win three quarters of the seats according to the latest polls. The 'Republic on the Move' (LREM) party and its centrist allies are set to rock France's political establishment. An Odoxa poll published today predicted LREM and MoDem would win between 430 to 460 seats out of 577 in the National Assembly.
LREM's dominance of parliament would be the biggest in decades by any party, even though it gathered only about a third of votes in round one. Such a majority has not been seen since conservative president Charles De Gaulle took over 80% of seats in 1968.
Polls are also forecasting a record low turnout of just 47% which could be a problem for Mr Macron, according to politics expert Bruno Cautres from Sciences Po University.
"Emmanuel Macron (below) said that he wants French democracy to be alive again, that he wants the French parliament to work, to criticise, to propose, and can you do that with a majority so big, with such a big abstention rate?" he said.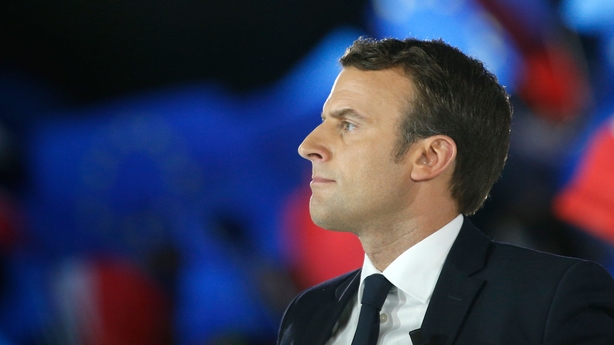 Election fatigue
There is a sense of voter fatigue in France following a gruelling presidential election campaign and many people say there is little point casting their ballots on Sunday when the result looks like a foregone conclusion.
Mr Macron's political opponents are also expressing their concerns, warning that a landslide result would undermine democracy and stifle debate.
The far-left's Jean-Luc Melenchon said: "This man really is going to end up believing he can walk on water. Yes from that point of view the situation is not healthy. This is France, not Russia. We're going to end up with fewer opposition members than there are in Russia."
But many voters do not appear concerned by a big Macron majority, arguing that LREM is a diverse movement with debates between different factions.
"Haven't we had too much debate over the last few years? The country hasn't moved forward for the last 30 years precisely because there's too much talking and not much gets done," said 33-year-old Xavier Hernandez-Martinez said.
The other parties
Polls are also predicting that the traditional parties of the left and right will suffer heavy losses on Sunday, with the conservative Republicans party and its allies winning 70-95 seats and the Socialist Party and its partners securing just 25-35 seats.
The National Front looks set to get only a handful of seats in the National Assembly, even though its leader Marine Le Pen (below) won the support of a third of voters in the presidential election. Some surveys indicate that she may even be the only National Front member elected.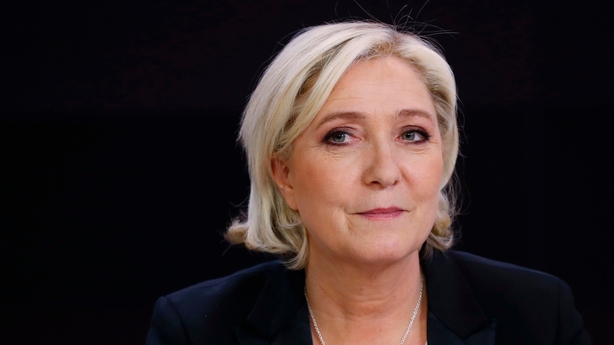 Macron's policies
Mr Macron has promised to push through labour reforms that are being welcomed in French business circles but are deeply unpopular with some sections of society who fear erosion of workers' rights.
If he gets the mandate predicted by the polls, Mr Macron may be emboldened to take on France's powerful trade unions but he could have a major fight on his hands.
Other promises include tackling unemployment, cutting government spending and boosting investment.
Implications for Ireland
The new French president is also planning to cut his country's corporation tax and has taken an interest in Ireland's arrangements.
In his election manifesto he makes a specific reference to Ireland's dealings with Apple: "We will fight against fiscal arrangements between states and multinational enterprises. They distort competition in Europe, like that between Apple and Ireland."
The Irish Government does not seem too concerned. In fact the new Taoiseach Leo Varadkar seems to be a fan of Mr Macron.
He travelled to Paris in May to attend a Macron rally and met with the then-candidate. This week, following his election as Taoiseach, Mr Varadkar told the Dáil: "The Government I lead will not be of the left or the right. It will be of the new European centre."
The future
Mr Macron's election as president was seen as historic, bringing an end to decades of dominance by the traditional political parties. A big win on Sunday will strengthen his plans to introduce big reforms.
Many will no doubt celebrate the changes using the French expression "vive la différence", but he will face plenty of opponents too. Perhaps having a former bullfighter in his cabinet will prove to be very useful.
Additional reporting by Reuters.