If he sometimes wakes in the middle of the night, David Cameron might think about it. If it hasn't happened with Donald Trump, it will sometime soon. Arlene Foster certainly knows it. Theresa May is feeling it now.
That wonderful, almost indescribable mixture of elation and relief, after you've hacked your way through the jungle, inched your way up the cliff face and finally made it to the top. You're in that zone where every judgement you make is the correct one, all is going swimmingly, you, it seems, have developed the golden touch.
And then, without warning, the skies close in around you, problems surface around every corner, things said and done with the best of intentions turn sour. And - your confidence at a low-ebb - you realise, ruefully, that the sense of contentment and self-belief on that day of achievement may never be recaptured again.
Martin McGuinness was reminded of the gruelling nature of public life four months before his death.
One November weekend, he crossed the Atlantic to participate in a series of events that spoke volumes about his personal commitment to the trade of politics.
One involved attending a function in Texas to mark the work of one of the most significant Irish-American figures of modern times, Bill Flynn. He then flew to some engagements on the west coast in his role as Northern Ireland's deputy first minister.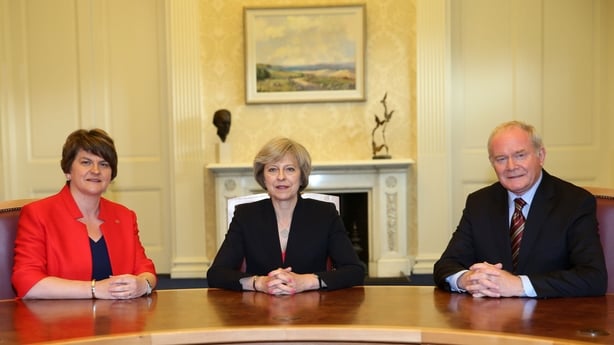 London was his next stop to honour a promise that he would attend the Cooperation Ireland event where a portrait of Queen Elizabeth by Co Down based artist Colin Davidson was being unveiled. The guests included Tánaiste Frances Fitzgerald, DUP Leader and then-first minister, Arlene Foster and the SDLP leader, Colum Eastwood.
Mr McGuinness was tired that evening and he put down the fatigue to jet lag after his bout of non-stop travel. The lack of energy was one of the factors that persuaded him he should make an appointment with his local doctor.
In the weeks afterwards, when he was discreetly undergoing a series of medical tests, Sinn Féin activists were getting it in the neck from elements of the party's support base. McGuinness should have different priorities than being seen alongside the unveiling of a portrait of the English Queen.
Stormont wasn't working for the nationalist community. The DUP was having too much of the agenda on its own terms. With Brexit looming, it was time for Sinn Féin to become more assertive about issues that had either been ignored or long-fingered.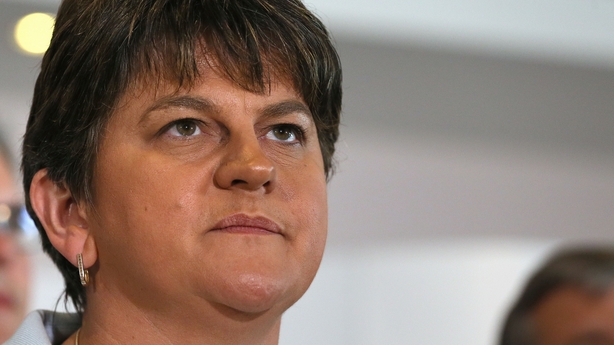 Under Arlene Foster's leadership, the DUP hadn't yet settled on its travel plans. She took over from Peter Robinson at the beginning of 2016. A former Ulster Unionist, a woman, a Church of Ireland member and from west of the Bann. That made her different from previous leaders.
To protect its right wing flank from the likes of the TUV's Jim Alister, it suited Foster to take a pro-Brexit stance, in debates leading up to the 2016 Assembly elections, her first contest as party leader. She got an amazing bounce – the DUP won 38 seats.
"Arlene is our leader" sang the party supporters as they looked at Sinn Féin with 28 seats, the Ulster Unionists 16 and Allister's TUV lodged on 1.
Then the sky fell in and Foster's world changed. In the Brexit Referendum, the result David Cameron's inner circle assured her would happen didn't materialise.
The UK said Yes by 52% to 48%, Northern Ireland said No by 56% to 44% and the DUP found itself in a place it didn't expect to be, on the minority side of the most significant and complex issue of modern times in its own backyard.
As often happens, when trouble comes knocking, it brings company. While she was on a trade mission to China, Foster's DUP became centre stage in a scandal about a Renewal Energy Scheme that has more angles than Fair City or Neighbours. Sinn Féin, in response to its grassroots, was becoming more combative with its partners. Stormont's lack of support for the Irish language community surfaced: Foster described Sinn Féin as crocodiles.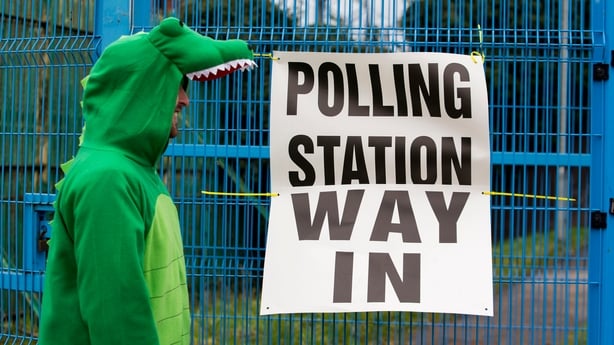 Encouraged by the party's support base, an ailing McGuinness withdrew Sinn Féin from the partnership government, his last political act before his death.
In the March Assembly elections that followed, the DUP under Foster took a hit – down from 38 to 28 seats, only one ahead of Sinn Féin, and on the back-foot in the negotiations that would follow to restore power-sharing. A process that so far has not delivered a result.
That's the hole Arlene Foster was in until early on Friday morning.
The DUP conducted a Westminster election campaign with a methodology reminiscent of when Peter Robinson was in charge of the engine room. In fact Robinson was back – advising, suggesting and supervising the campaign of Emma Little-Pengelly for the Belfast South seat she would take from the SDLP's Alasdair McDonnell. Nigel Dodds also played a significant role – he, not Foster, was put forward for significant media leaders' debates events.
Among the party's support base the consistent message was the DUP had to match the party machine of an increasingly assertive Sinn Féin.
Within nationalism, on the doorsteps Sinn Féin canvassers regularly found that Foster had become a bogey-woman. Anecdotes about crocodiles were sometimes repeated by middle-aged voters to explain why they would be switching their loyalty from the SDLP to Sinn Féin.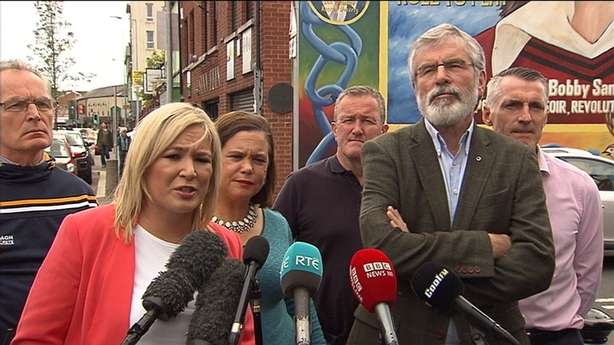 When the ballot boxes were opened late on Thursday night, a consistent pattern emerged. The SDLP, bedrock of constitutional nationalism, took the hit on the green side of the equation.
Although its leader Colum Eastwood was the consistently most impressive leader in televised debates, the party lost its three MPs and Sinn Féin is now the sole Westminster voice of nationalism, with three new MP's joining its outgoing team of four.
On the unionist side, the DUP had more than stopped the rot. It now has 10 MP's - an increase of two – while the Ulster Unionist party lost both its seats. A total of 292,316 people voted for the DUP, 36% of the turnout – the comparative figures in 2015 were 184,260, 25.7% of the turnout.
Foster has been so bruised by the bad run over several months, self-inflicting setbacks included, that she was restrained in the Titanic Quarter Count Centre in the early stages of Friday morning.
It was as if she had suffered so many rattles, she has developed a cautious side, built around the principle that rainy days inevitably come after sunshine. But then, from left field, gift-wrapped for the DUP came the Miracle of Theresa, courtesy of Jeremy Corbyn.
It is genuinely funny to observe a Westminster cohort of politicians and commentators who didn't acknowledge Northern Ireland's existence during and after the Brexit Referendum suddenly turn their attention to "the province."
Such was the interest in the DUP website on Friday that it crashed because it couldn't accommodate the attention. A Swedish journalist contacted me wondering could she describe the DUP as "a homophobic gang of old militants against abortion" and I replied "if you want to risk being sued, do so."
Saturday morning's Today programme on BBC Radio Four examined the DUP-Tory theme from several angles. Bless them, the photoshop wizards who thrive on social media created a mock up of Theresa May playing in an Orange flute band and, as they say in Cavan, the bloody thing went viral. Even Joe Duffy was discussing Northern Ireland on Friday afternoon.
In a twist stranger than fiction, one more gift from the Brexit monster that keeps on giving. But for the DUP it is fraught with difficulties.
Their prospective partners are, at the very least, temporarily damaged goods. The six seat majority their arrangement will provide in a 650-seat House of Commons (where the seven Sinn Féin MPs are absentionists) is a precarious advantage.
The Theresa May who made a fleeting visit to Balmoral Show – her election campaign duty-dance in Northern Ireland – may be facing into the kind of Tory Europhobia that bothered Cameron, John Major and Margaret Thatcher.
But for the DUP, it is an opportunity the party cannot resist and it is inevitable the possibilities will be explored.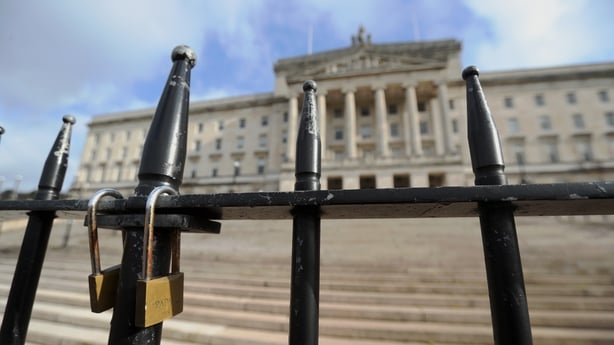 The liaison with the Tories will complicate efforts to restore devolution at Stormont. How could Stormont's other parties resume negotiations, chaired by a Theresa May-appointed Secretary of State for Northern Ireland, when the DUP are open to 'teacher's pet' status as a result of their new relationship with the Tories? Will the Irish Government's co-chairing role in those discussions on North-South issues, be affected by the new circumstances?
Sinn Féin is still assessing the situation and no doubt the options will be parsed and processed by the many layers of the party's machine before a policy emerges.
Having the DUP with influence over Westminster decision might be a useful tool, if partnership government at Stormont was a genuine Sinn Féin priority.
But if power-sharing has passed its sell-by date, and border polls and southern elections are the new priorities, then DUP collaborators with the Tory austerity agenda will become part of the Sinn Féin narrative.
In the meantime, Arlene Foster will be gathering her bits and pieces for her travelling bag. An ambition since childhood - a dream she had parked - was she would one day represent her native Fermanagh-South Tyrone as the constituency's Westminster MP. Events brought her down a different road.
In recent days and nights when her confidence was at a low ebb, she probably regretted that she did not stick by the pursuit of that Westminster role but instead became involved in the grime of local politics.
Circumstances are taking her to Westminster via a different route. Scrutiny as well as opportunity beckon. Hailed then almost broken over the past twelve months, she heads towards centre stage once more. Dancing with The Stars.
On Thin Ice.