With days left in the Fine Gael leadership contest, Brian Dowling of RTÉ's This Week and our political staff has been looking at the challenges facing the front runner, Leo Varadkar.
It isn't over yet.
But as it stands right now Simon Coveney is still facing an uphill climb. Let's assume that Leo Varadkar wins and in a few weeks he is the next Taoiseach. What happens then?
Could it turn out to be a pyrrhic victory?
Firstly, he gets to fashion a Cabinet of his choosing. Yet only up to a point, because the internal dynamic within Fine Gael is also changing.
At the outset, Simon Coveney looked a beaten docket, a man who really had little option but accept the inevitable and quit the race. He didn't and at the very least he is making Leo Varadkar work for a victory.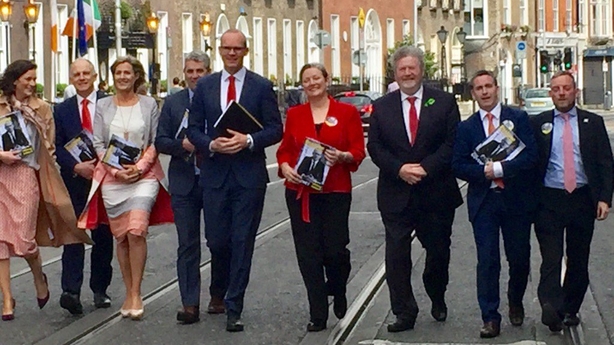 People admire an underdog who comes out fighting and in that sense Coveney's challenge has given some pause for thought in Fine Gael.
Even if Varadkar wins, much will depend on the margin of his victory.
A solid showing by Coveney will position him as a significant political force within the new alignment. In that event, Coveney's stature, especially if underpinned by firm support by the grassroots will be more important than that of many of the ministers who backed Varadkar from the get go.
Put bluntly, Varadkar will not be able to ignore Coveney or his backers. He may even have to sacrifice some of his own backers to make room for some of Coveney's in any new ministerial line-up, if he is to avoid risking bad blood and a split in the party.
That could also work to Fine Gael's advantage if handled properly. Coveney might be seen as playing the Fianna Fáil role - under the Confidence and Supply deal - of smoothing out what is seen as the harder edge of Varadkar's policy platform.
Already, Varadkar has insisted his "I'm for the people who get up early to go to work" also included carers, parents getting kids ready in the mornings, etc. But that is not what came across at the beginning and it was a point picked up by Coveney.
Secondly if Varadkar wins, he then faces into the hardest bit, running a government. By the time this election is over everyone sitting on the Opposition benches will have got a better measure of Varadkar.
They will have seen him under pressure, they will have seen potential weaknesses and they will frame their attacks with that in mind.
The Leo Varadkar who started this campaign with a brilliantly executed opening few days will not be the Leo Varadkar who finishes the campaign.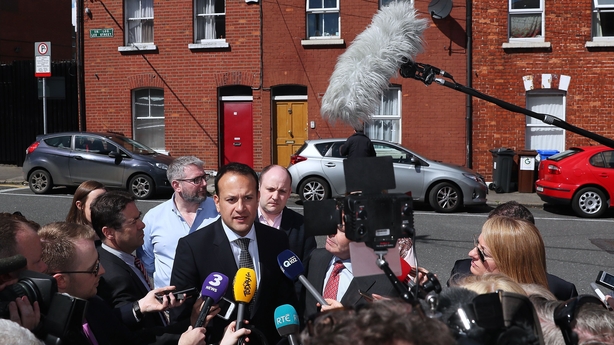 As in any tough leadership battle, he will take a couple of knocks along the way. And by the time it finishes he won't look as unassailable as he did in those early days. That is the way with leadership contests. The contestants, win or lose, emerge battle-hardened but with their vulnerabilities more exposed than ever before.
The big premise for a party picking any leader is the expectation that the winner will be the person to transform their political fortunes. Before this leadership got under way a big majority in the Fine Gael parliamentary party were convinced that Leo Varadkar was that person.
By all accounts, he still has a big majority. But you would wonder whether in quiet moments any doubts are setting in, you would wonder whether the grassroots attending the party hustings might sway any of those already declared for Leo Varadkar.
If he does find himself sitting in the taoiseach's office in a few weeks time he will realise pretty quickly that being leader is a lot different from wanting to be leader. Once you are there, everyone is on your case.
So with a few days campaigning to go the leadership, and the prize of the taoiseach's office at stake, it is still his to lose. And it would take a very, very significant shift for that to happen at this stage.
Being taoiseach is a massive achievement for anyone. Being taoiseach without a general election is not as massive as having won your own public mandate to the office.
Whoever wins the leadership faces that challenge - a challenge to return Fine Gael to office for a third-term in a row. From a starting base of 50 Dáil seats.
Being taoiseach, you run the Government and the party. And that brings its own bag of woes.
Just ask Enda Kenny, or any of his predecessors.