Horse racing in Ireland and Britain are inextricably linked. Horses, jockeys and trainers operate between the two countries on a daily basis. But the uncertainties of Brexit have stoked fear in the Irish racing industry.
Dermot Weld is one of the world's most successful racehorse trainers. Weld's yard is at the very heart of Ireland's bloodstock industry in the Curragh.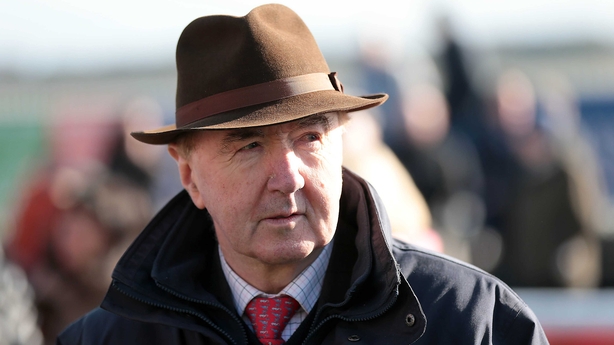 One of the most striking aspects of a weekday morning visit to Weld's yard is the amount of staff working there. Scores of staff are involved in getting over 100 thoroughbred racehorses out for exercise on the adjoining paddocks.
Horse Racing Ireland (HRI) says the industry supports 14,000 full-time jobs, mainly in rural communities. Labour intensive and rurally based, it is also big business.
We need your consent to load this rte-player contentWe use rte-player to manage extra content that can set cookies on your device and collect data about your activity. Please review their details and accept them to load the content.Manage Preferences
The industry contributes over €1 billion in economic output to our economy every year and its 26 racecourses generate over 80,000 tourist visits to Ireland annually. But there are concerns within "the sport of kings" that Britain's withdrawal from the EU could impact on the industry.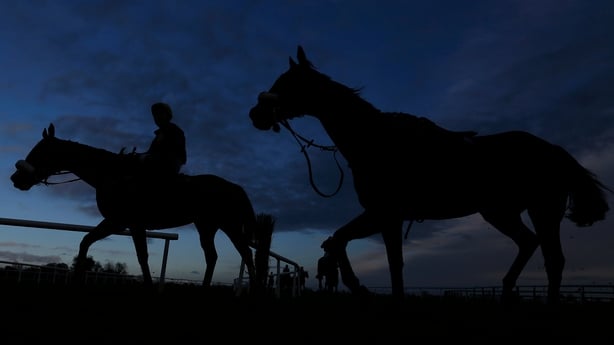 Much of the debate around Brexit has focused on the free movement of people between the UK and the EU. But there are concerns in the equine industry about the free movement of horses.
Dermot Weld explained: "The movement of horses happens daily and continually for major race meetings like Royal Ascot, Epsom, Cheltenham and right across Europe.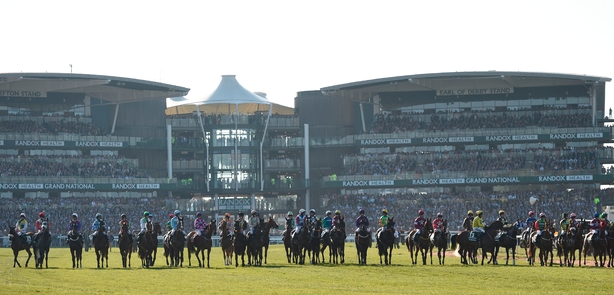 "We race horses all over Europe so it is very, very important for the racing industry and equally important for the breeding industry where mares go on a daily basis to stud farms across England. The inter-relationship between the two countries is vital."
HRI Chief Executive Brian Kavanagh also says Brexit is a "huge concern" for the industry.
"Racing and breeding is probably the best example you come across in the sporting world of integration between Ireland and Britain. We are totally integrated ", he said.
"We rely on Britain to buy about 80% of our exports of horses. They rely on us to buy product for their racing fixture lists.
"We operate with a single stud book between the countries. So horses in Ireland or Britain are in the one stud book.
"So Brext is a game changer and we really need to be on top of it. Our voice needs to be heard at the negotiating table."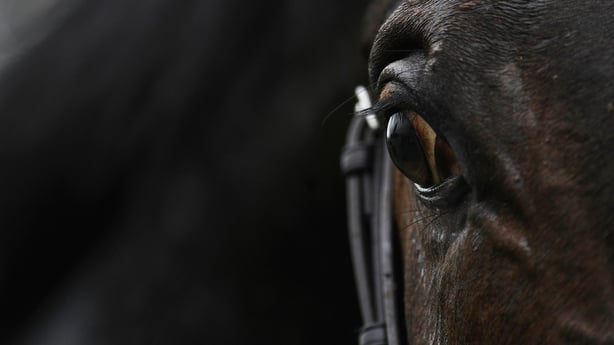 Currently a tripartite agreement operates between the departments of agriculture in Ireland, the UK and France for the free movement of thoroughbred horses between the three countries.
Under an EU directive, if the horses are on a livestock database and have an EU passport they can travel freely.
Mr Kavanagh explained: "If a racing authority like Horse Racing Ireland says a horse is healthy and disease free, that is all that is needed for the horse to travel to race in Britain. No veterinary documentation is required.
"If that changed and you had a situation where people had to get veterinary inspections every time they had a runner, a lot of paperwork would have to be filled in, it would be a nightmare.
"At the moment horses move seamlessly between jurisdictions for racing and breeding."
We need your consent to load this rte-player contentWe use rte-player to manage extra content that can set cookies on your device and collect data about your activity. Please review their details and accept them to load the content.Manage Preferences
There are significant concerns in the industry that tariffs on the movement of horses will be introduced post-Brexit.
Racing authorities in the UK and Ireland both agree that th e seamless transfer of horses must be maintained after Britain's withdrawal from the EU.
But Brexit is already having an impact on the industry.
Mr Kavanagh said: "You are seeing the impact on sterling. We would have a lot of people from Britain coming to buy horses in Ireland. Their purchasing power has been reduced since sterling reduced."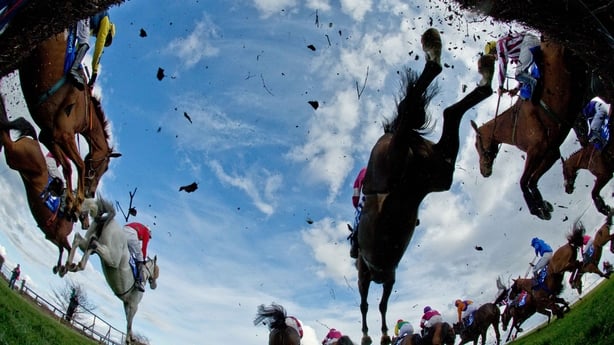 Listen to a Morning Ireland report
Another area susceptible to the perils of Brexit is bloodstock sales, which amount to €225m annually.
According to the HRI, Ireland exports 65% of our annual output and 80% of that is to the UK.
Mr Kavanagh points out: "There is a lot at stake. Sterling fluctuations will have an impact on sales. And you obviously want to make it as easy as possible for international buyers to come and buy bloodstock in Ireland.
"If Britain removes itself from a trading block in which Ireland is based that could create difficulties for us."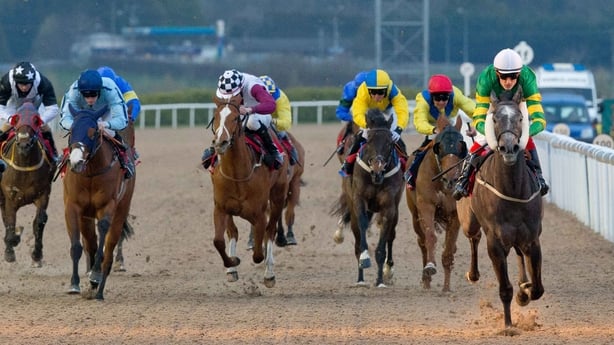 Horse racing is operated on an all-island 32 county basis in Ireland. Two of the 26 racecourses - Down Royal and Downpatrick – are in Northern Ireland.
They operate under the Turf Club's rules of racing, with 90% of runners travelling north to the 24 annual race meetings there.
As they will be technically outside the EU after Brexit, there is concern that restrictions on the free travel of horses could be detrimental to these racecourses.
There is also some anxiety about Brexit at the closest racecourse to the border in Dundalk, where some early effects are already evident.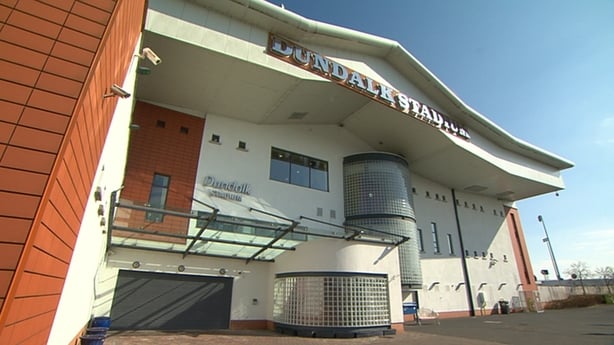 Given that Dundalk Stadium is just seven miles from the border, numerous surveys carried out by the management over the years have shown that 30% of its customer come from north of the border.
Dundalk Stadium CEO Jim Martin says currency fluctuations since last June's Brexit vote have affected business at the stadium which hosts horse and greyhound racing on its all-weather track.
He said: "For the first quarter of this year, it has become 12% more expensive to come from the North for a night out here in Dundalk, compared to this time last year."
"But currency fluctuations are a familiar phenomenon for border towns. The possibility of restrictions on the movement of horses is a bigger concern. "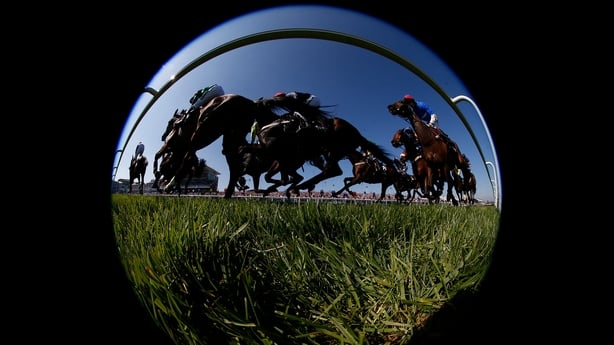 Mr Martin said: "Throughout the winter for our winter nights we get a considerable amount of UK horses coming across.
"They travel over on the ferry and they are in the stables in Dundalk an hour after they land in the country. But if trainers had to go through red tape and fill in forms, it would make that job of getting the horse to Dundalk an awful lot more difficult.
"Horses are very finely tuned animals and it is not ideal to have them standing there while the paper work is being checked. Any restrictions that come in won't help the industry."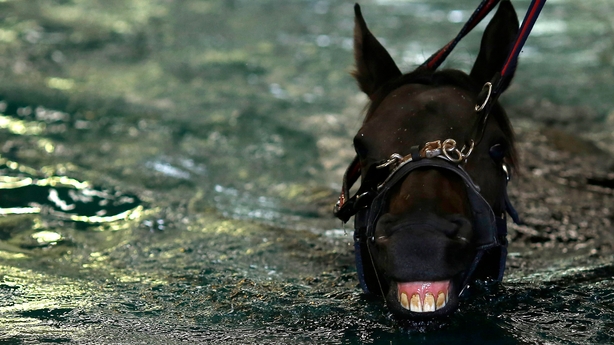 Back in the Curragh, one of the most successful racehorse trainers on the globe remembers transporting horses north of the hard border to races in Downpatrick and Down Royal in the past.
Dermot Weld said: "When we had the original old border, there was always the danger when you bought horses to the North that they could be held up for a while. That's a long time ago. We don't need that again. We need free borders."
Those comments sum up the views of an entire industry, if not an entire country.