As awareness spreads about the implications of Brexit, reassurances from London and Dublin that there will be "no return to the hard borders of the past" are wearing thin.
The tacit bipartisan policy of the opposition parties has gone and it is now getting intensely political.
There are two reasons why the mood is sharpening, writes Europe Editor Tony Connelly.
British Prime Minister Theresa May has finally spelled out via two speeches (London and Davos) and a White Paper that Britain will be out of the single market and probably the customs union (although she left an unexplained caveat that there could be some future customs association between the UK and the EU).
The second is the testimony of Michael Lux, the former head of the European Commission's customs procedures unit, to a House of Commons committee.
He made it clear in sobering terms that Mrs May's idea of a "seamless" or "frictionless" border was a fantasy.
"If you define seamless as no border controls then the answer is no, at least for Ireland, because it is obliged to apply EU law," he told the committee.
The revelations have been pounced upon as evidence that the Government's Brexit strategy is faltering, fuelling calls for a dedicated Brexit minister and a special status for Northern Ireland.
The view from Brussels, and from officials with a keen knowledge of the EU's customs rules, is more nuanced.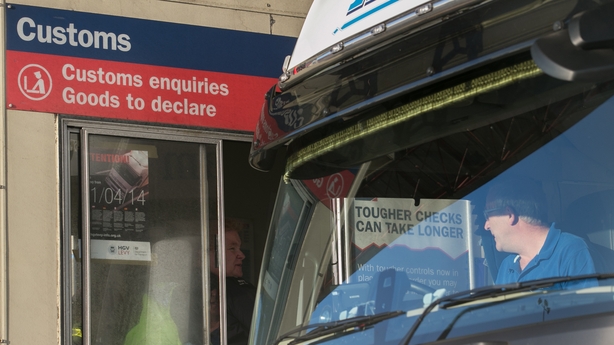 But there is a distinct sense that Ireland should move up from the "sympathy" gear it has been operating, and to start making concrete solutions.
"There's no doubt that people are sympathetic," says one well-placed EU source. "But sympathy only gets you so far. You may not find sympathy when you start proposing solutions. Will those solutions be acceptable to the other 26 member states?"
The reality is that Britain will be what is called a "third country." 
Since London wants to sign trade deals in other parts of the globe it will have to leave the customs union.
That means it will be subject to tariffs on goods and services (unless there is a tariff free trade agreement with the EU after the two-year divorce negotiations).
It also means the EU's external border will run through Ireland.
To protect the EU single market from goods and services produced in the UK without the same regulatory and standards regime, there will have to be a customs regime between the two territories.
Ireland is trying to fight its case against that brutal reality.
EU officials say the Government has been extremely active in raising awareness about the key concerns: the trading relationship, the Common Travel Area, the Irish peace process (the Commission's chief negotiator Michel Barnier has publicly asserted his deep knowledge, when he was regional affairs Commissioner, of European funds administered through the PEACE programmes for Northern Ireland).
While Taoiseach Enda Kenny will carry Ireland's flag once the negotiations start, the first line of defence is Ireland's Permanent Representation to the EU, effectively Ireland's embassy.
The staff level has been boosted to around 90 officials to cope with the Brexit workload.
Government ministers have also been fanning out across EU capitals to make Ireland's case.
Another line of defence is the Irish civil service. Officials have been making regular trips to Brussels since the autumn for highly technical discussions with officials from European Commission's Task Force on Brexit (also known informally as TF50, after Article 50) who in turn call in experts from the commission's Directorate Generals (DGs).
One such meeting took place on Tuesday 24 January.
Officials from four Government departments - Department of the Taoiseach, Foreign Affairs, Agriculture and the Revenue Commissioners – held long discussions with members of the Commission Task Force, which was joined by officials from the commission's health, taxation and agriculture divisions.
They worked on some of the key issues that will dominate the Irish debate on Brexit: customs checks, the movement of foodstuffs and live animals back and forth across the border post-Brexit, and energy issues; including, among others, the implications for Ireland's single electricity market, and for how Ireland's energy security will be affected long-term, given that our future energy supply from the UK may come with tariffs attached.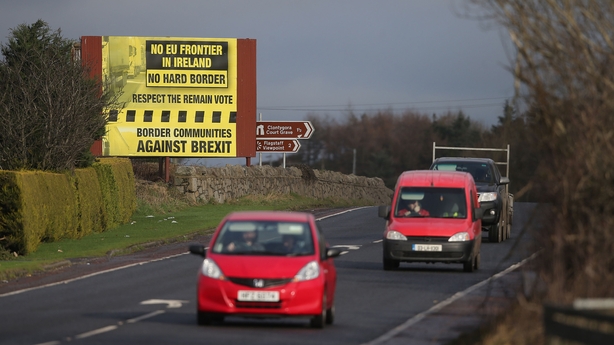 Lobby groups make their case on Brexit
Lobby groups such as Ibec have also been making their case, independent of government.
On Thursday, the President of the Irish co-operative movement ICOS, Martin Keane, and chief executive TJ Flanagan will meet two members of the commission's Task Force - Tadhg O'Briain, who handles Irish and energy issues, and Nina Obermeier, an experienced commission official - as well as two officials from the commission's agriculture division, Bence Toth and Michael Niejahr.
The nature of the ICOS meeting actually tells us a lot about the heightened concerns in Ireland.
Many of these concerns are complicated, because they involve the disentanglement of complex supply chains running North and South, that have evolved over the years of Britain's EU membership.
"We currently estimate that the adjustments needed to 'detangle' these supply chains and reorganise business structures would take approximately ten years," according to an ICOS briefing note.
One of the key problems is the milk sector, especially given the heavy investment producers and processors have made to take advantage of the ending of milk quotas.
Every year, 600 million litres of milk produced in Northern Ireland are carried by tanker across the border to be processed in the Republic. Of this, 120 million litres is sold as liquid milk.
That accounts for 25% of the Irish milk supply.
Part of the reason northern producers supply so much is because they are incentivised to produce milk during the winter months, something not done in the Republic.
Brexit will have a serious impact on this trade thanks to potential tariffs and customs controls.
It could also require a shift in southern milk production to winter supply. More seriously again, recent investments in processing facilities could be undermined.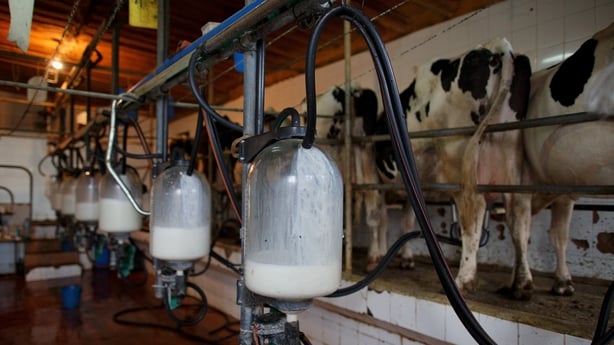 The other problem is that milk from Northern Ireland may have to be kept out of dairy production in the Republic of Ireland, which is sold across the EU single market and beyond to global consumers.
If milk from Northern Ireland is not EU milk then, under origin labelling rules, it would not be acceptable to the rest of Europe and beyond.
Animal movement could be affected by Brexit
Live animal movement could also be devastated by Brexit. Every week around 10,000 pigs, and 1,000 bovines move back and forth across the border as part of the normal slaughtering and processing activity.
This can currently operate unhindered because operators on both sides of the border comply with EU rules on animal safety, animal health and welfare, disease control and traceability.
But once Brexit happens, Northern Ireland farmers and producers will not be covered by those rules – unless Britain agrees at the end of a tortuous negotiation process to bind itself to such regulations (politically a very hard sell for Brexiteers).
ICOS will propose to the commission, for example, that milk from Northern Ireland be designated as "Irish" milk, to get around these issues.
But that could invite a host of problems, not least a backlash from both Dublin and Belfast.
Again, this is instructive as to how difficult things will become for the Irish Government once the negotiations get under way.
Part of the critique of the Government's approach in Brussels is that Dublin has felt it must first secure an understanding with the UK on the monumental border and trade problems, and that the other 27 member states will fall into line, because Ireland is a "special case".
"We're trying to remind them," says one EU official. "This is not just a common travel area between Ireland and the UK, this is a common travel area between a third country and the EU.
"One cannot assume there won't be a problem simply because Britain and Ireland issue a statement saying there won't be a problem."
The official continues: "Food standards will be the big issue. We have to protect [EU] food standards. Arguments that Ireland is a special case are all very fine. Will they fit into a European context? Irish stakeholders claim they have a special case. How do you think that will travel?
"If there are protections for Irish farmers it's not much consolation to a beef producer in France who sells into the UK market and who wants to compete on a level playing pitch.
"If you have a special deal for Ireland which discriminates against other producers in other countries it simply isn't going to fly."
Irish sources reject any idea that the Government has been naïve in the whole question of how "seamless" or "frictionless" a post-Brexit border will be.
"There is a border, and there will be customs checks," says one source familiar with the technical discussions between Dublin and Brussels. "Nothing has changed. The public debate is, however, becoming more focused.
"There is an EU customs code and we need to operate within that. But just because there will be customs checks it doesn't mean that it will be a military style border."
The technical discussions, which are happening now at least once a month, are a chance for the Government to "educate" commission officials, who will feed the intelligence into the negotiating process once Article 50 is triggered.
But with each meeting, new technical issues arise, and officials have to drill deeper into the dark seams of EU expertise.
Where the technical ends and the political begins is another issue.
Minister for Foreign Affairs Charlie Flanagan has been charting a more political course, meeting his counterparts across Europe (this week Finland, Italy and Belgium), either in foreign capitals, Brussels or Dublin.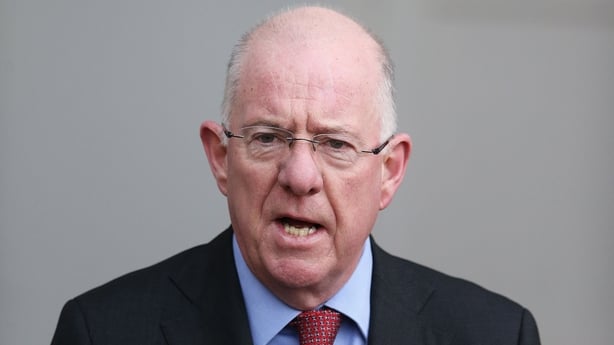 The Taoiseach has met the Spanish prime minister in Madrid and will meet his Polish counterpart this week. In both cases one can assume that Mr Kenny is both explaining Ireland's issues, and reassuring his counterparts over their's (Gibraltar for Spain, and the rights of Irish citizens in the UK for Poland).
The Government has to be delicate, however.
It cannot push hard position papers over to the commission's Task Force which might immediately be rejected.
But at a certain point, Dublin will have to spell out how it wants the problems posed by Brexit on the Irish border to be fixed.
"[Chief negotiator Michel] Barnier is not going to come up with solutions," says one EU source. "Ireland needs to come up with solutions. The problems are understood, and the circumstances are understood. But Ireland needs solutions, it will have to come up with solutions."
Will there be a 'frictionless' border? 
Another reason Ireland will need those solutions is more prosaic. If a new customs regime has to be installed in Ireland, it will take time.
Much of the focus has been on using technology to deliver that "frictionless" border: a crude example would be the way licence plate scanning technology facilitates the proxy payment of tolls on the M50.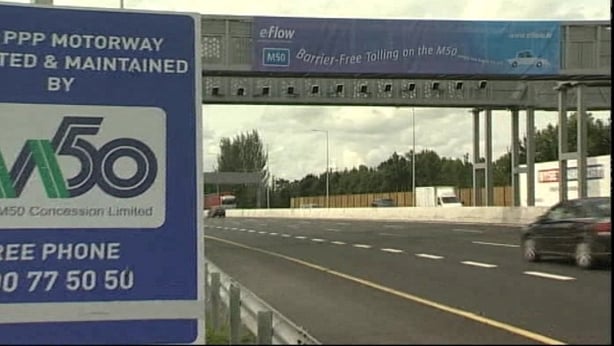 There is no doubt that customs registration can be done electronically in advance of trucks crossing a border. But there will still have to be checks.
"You can't do it without physical controls," says one EU source familiar with customs operations.
"Sure, there aren't as many checks, there are computer programmes assessing risks. But you can't get away from physical inspections."
What that means is that there will be the illusion of frictionless travel.
Sources suggest that, post-Brexit, not all trucks will be stopped, and they will not necessarily be stopped on the actual land border. Figuring out how to set up a customs post on the M1 Belfast to Dublin route is the stuff of nightmares.
The checks might be more discreet, and a road station – where trucks are checked - might move to Balbriggan or Swords, for example.
"If you are a haulier you are still likely to end up in a 40 acre road station," the source says.
"There will still have to be a physical examination. There may be less pain and paperwork, but the notion that it can be done without physical inspections is fanciful."
This brings to mind the "Brexit Fairy" - memorably conjured up by Steve Peers, Professor of EU Law at the University of Essex - "who will magically solve all problems which Brexit might create."
There are 300 roads crossing the Irish border and no-one is suggesting there will be checks on each one.
But if the UK is out of the customs union and if there are two-way tariffs, customs and excise duties between what will be EU territory and "third country" territory, then it will be a criminal offence to bring certain kinds of goods, or a certain value of goods across the border without customs clearance.
What causes most concern is how co-operative the UK will be on the infrastructure front, once the new system is required.
"Ireland will operate its rules," says another official familiar with EU customs rules. "But how close will the UK come to what Ireland is doing? Will they want to build glass customs posts ... or concrete ones?"
All these things will need planning. But the Government, and therefore Irish customs officials, are effectively hamstrung, not just before the negotiations start, but before there is a shape on how they will end up.
The new systems will also have to be backed by EU legislation.
"That will be difficult. You'll need staff operating the new regime. They'll need to be trained, and to be familiar with each other's systems. It will be a challenge. How smoothly can we do this?"
But there are other scenarios that will have to be confronted. A haulier driving from Dundalk to Letterkenny will cross the EU border twice before reaching his or her destination. In theory the driver could have to make two customs declarations.
Here is where we get into the realm of TIR carnets.
For those of you, myself included, who have ever wondered what those initials on the back of a truck stand for, now is the moment of revelation. Transports Internationaux Routiers derive from a 1975 convention that allowed truckers to transit their goods across territories without making any deliveries there.
A TIR carnet is a customs document which describes the goods, the shipper and the destination. It is a financial guarantee that the driver is not going to surreptitiously deliver goods in a country he is only supposed to be transiting.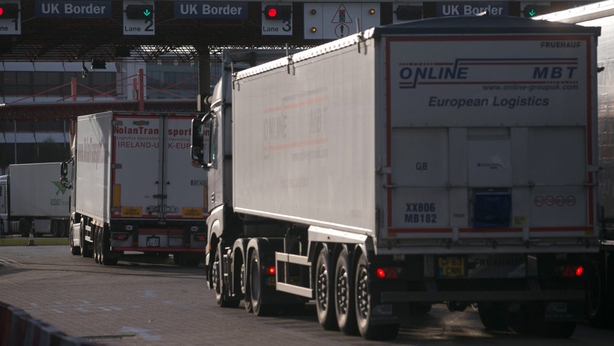 When he arrives at a customs post the import duties and taxes are suspended, and if he passes through (to Letterkenny, say), no taxes are due. If, however, he delivers in Northern Ireland, then the taxes are billed to the importer and the financial bond backstops the importer's obligation to pay the taxes.
The lorry must also be sealed as well as carrying the bond. As well as applying to transit from Dundalk to Letterkenny, it will also affect a huge proportion of Irish exports which transit through Liverpool and Dover to the European continent, or via air freight from Gatwick.
This procedure most often happens in countries like Russia and Ukraine, Turkey and countries in the Middle East.
The TIR procedure became unnecessary for intra-EU transport once the EU created the single market.
But Britain is leaving the single market.