It's been a mild winter but the dark clouds of Brexit continued to hover over Leinster House today, writes Conor McMorrow of our political staff.
On the day when the Supreme Court in the UK ruled that the British parliament must vote on whether the British Prime Minister Theresa May can start the Brexit process, Taoiseach Enda Kenny was asked about Ireland's response to Brexit.
But first, the Fianna Fáil leader Micheál Martin asked about border controls much closer to home.
Deputy Martin raised the issue of security following news yesterday of arrests at Dublin Airport.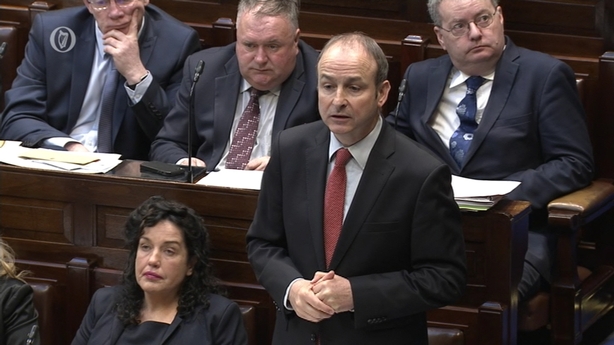 In reply, the Taoiseach outlined that "immigration officers at Dublin Airport process around 15 million passengers per annum and around 3,500 were refused access last year."
He added: "When further details become available, Government will see to it that an overall security assessment of the airports of Ireland, both regional and our main airports, will be carried out."
Have no doubts, if there is one thing this Government will certainly be able to arrange, it's another review or assessment.
Not for the first time, Sinn Féin leader Gerry Adams questioned the Taoiseach about Brexit.
He asked the Taoiseach to seek a special status for Northern Ireland, arguing that such a designation would ensure that the British point of entry point to the EU is not on the island of Ireland.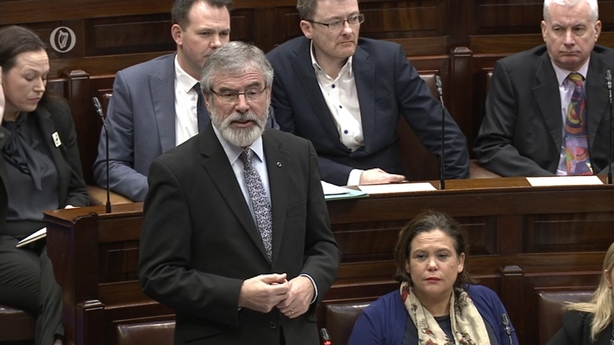 Again, the Taoiseach did not accept deputy Adams' argument and pointed out that the peace process, which creates a special set of circumstances, is supported by the European Union.
He said the Government would work to ensure that the rights available under the Good Friday Agreement are vindicated.
Sticking to the Brexit theme, Independent TD Michael Harty expressed concerns over the Government's strategy in dealing with the issue.
He asked how the Taoiseach intends to protect Ireland, and particularly the agri-food sector from a hard Brexit?
He also suggested that Ireland takes an independent line rather than aligning itself to the "pan-European" stance which may not be best for our agri-food sector.
The Taoiseach took issue with deputy Harty's claim that the Government's Brexit strategy has been "vague".
"There is not a European country that does not know about our particular circumstances. He said that it is focused, strategic and co-ordinated and it has not even started yet."
Meanwhile, Independents4Change TD Mick Wallace was riled by comments made by the Garda Commissioner Noirin O'Sullivan's during her interview with RTÉ's Sean O'Rourke yesterday.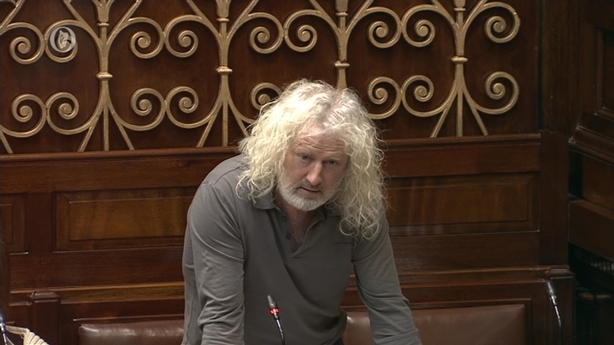 He said that the Garda Commissioner was on the airwaves "telling us how wonderful everything is and how wonderful she is herself, bombing us with double speak. Meanwhile the harassment of whistleblowers continues."
Not for the first time, the Taoiseach expressed confidence in the Garda Commissioner as Cabinet awaits advice from the Attorney General about the publication of the latest report into the whistleblowing in An Garda Síochána.